Leanna Karremans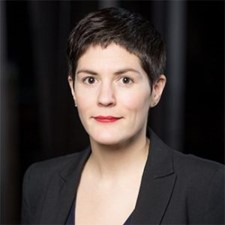 2012
Director - Research, Policy and Communications
Pathway Group
Tell prospective students a bit about the work you do.
I have eight years of experience working at Queen's Park and a wealth of knowledge in communications, issues management, and media relations.
Prior to joining Pathway Group, I worked in the Ontario Public Service as a Senior Issues and Media Relations Consultant with ServiceOntario and the Ministry of the Attorney General. As a public servant, my positions also included Senior Writer and Editor at the Ministry of the Attorney General, Policy Advisor with the Ministry of Municipal Affairs and Housing, and a Communications Writer in Cabinet Office.
From 2004 to 2008, I worked politically at the provincial level of government as a Legislative Assistant and Issues Manager to the Ontario Minister of Small Business and Entrepreneurship and a Constituency Assistant to Members of Provincial Parliament in Ottawa and Mississauga. I have also been involved in political campaigns, both federally and provincially, since 2004 and have extensive volunteer experience over several years serving the Liberal Party of Canada.
I have also successfully planned and executed lobbying activities on behalf of the Canadian Youth Business Foundation, including its inaugural G20 Young Entrepreneur Summit in 2010. This annual global summit calls on G20 Leaders to focus on and agree to implement policies, legislation and incentives that support start-ups and young entrepreneurs.
I hold a Master of Public Policy, Administration and Law from York University and an Honours BA in Mass Communications from Carleton University.
Tell prospective students a bit about how your studies at York helped you to get where you are today.
I was already working in the government prior to starting the MPPAL program, however, the program helped me to become more marketable. It is rare to find a communications professional within the government who has post-secondary education and working knowledge of public policy development and program evaluation. As a result, I was invited to participate in special projects because I was able to look at the work with a communications and a public policy lens.
The knowledge I gained through the MPPAL program also gave me an advantage in landing jobs. For example, through my previous experience working in government communications, combined with the knowledge I gained from the MPPAL courses in constitutional and administrative law, I was able to secure a position at the Ontario Ministry of the Attorney General. I was viewed as an ideal employee because of my foundational knowledge in federal and provincial law.
Lastly, the program also helped me to broaden my knowledge of other areas of government I had less experience in, such as, public finance, accounting, and human resources management.