Marco Giancarlo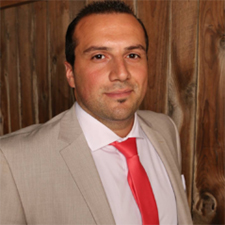 2015
Regional Program Manager, Emergency Management
Indigenous Services Canada
Tell prospective students a bit about the work you do?
During my time in Indigenous Services Canada, I have worn a number of different hats, two of my most recent positions have been with the infrastructure and governance directorates.
In my infrastructure role (2013-2016), I managed major capital projects for a portfolio of First Nation communities in Ontario. The primary focus of my particular Directorate was infrastructure improvements on reserve. Some of the projects I worked on included water treatment plants, bridges, roads and wastewater treatment systems. It was a very challenging and high-profile position, but also very rewarding.
In my governance role (2017-2018), I worked with the Indigenous Representative Organizations (IRO) of Ontario in advancing their membership needs. A few areas of influence include self-governance, education, capacity negotiations, and treaty rights. I also worked as a liaison with other levels of government on files of mutual concern. It is a stark change from my previous role working on infrastructure projects, however that role allowed me to tap into other skill-sets afforded me through the MPPAL program.
My current role is Regional Program Manager working in the Emergency Management Unit (2018-present). The program I manage is the Emergency Management Assistance Program (EMAP), which is responsible for addressing all on-reserve disaster relief and mitigation funding across all Ontario First Nations. This is a very unique and high-pressure role in the department as emergency situations by nature carry a high level of stress and volatility. In my role, I am responsible for administering all four pillars of emergency management; response, recovery, mitigation, and preparedness. I look forward to continuing to grow the EMAP program in Ontario and am more than happy to discuss any aspect of my work and/or the public service in general with any curious minds.
Tell prospective students a bit about how your studies at York helped you to get where you are today.
Besides MPPAL, I also graduated from York University's Public Policy and Management BA program in 2009 which launched my career in the public service. The professional contacts and friends I made during the program allowed me to secure a student position at Human Resources and Skills Development Canada (HRSDC) during the summer of 2008, and I have continued to grow and advance my career ever since.
With the recent addition of the MPPAL program I am excited to see what new avenues are becoming open to me. I am actively engaging in policy discussion in my current environment and have applied the skills I learned through MPPAL in my daily activities.
I have recently been promoted to a new role as Regional Program Manager responsible for the administration of the Emergency Management Assistance Program (EMAP) for Ontario Region Indigenous Services Canada. I attribute this recent shift in responsibilities to the skills and abilities honed through the MPPAL program.