Nadine Persaud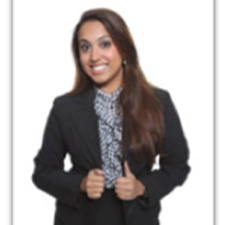 2013
Senior Policy Analyst
Canada Border Services Agency
Tell prospective students a bit about the work you do.
In my current position I am required to provide strategic direction, leadership, oversight and advice on my Agency's governance practices, specifically, those related to planning and performance measurement. I work on corporate strategic planning activities to support the overall decision-making process by bridging the gap between priorities (what needs to be done), long-term plans (where we are going to do), and fiscal reality (how we allocate resources); thus, identifying pressures and linkages that directly support the Agency's priorities.
I also provide meaningful performance information and analysis in support of program improvements through the development of the Agency Performance Summary, a detailed quarterly report presented to the Agency's Executive Committee that monitors the performance in achieving its strategic outcomes.
Tell prospective students a bit about how your studies at York helped you to get where you are today.
The practicality of the executive-style program enabled me to enrich my experience in the public sector by introducing theoretical concepts related to everyday public policy issues. By having a solid understanding of the theoretical approaches made it easier to apply everyday tasks in the workplace related to public policy development, program evaluation and data analysis. As well, the diversity of students working in the public sector, non-governmental organizations and the private sector provided a wholesome network of diverse individuals to learn from during class discussions and debates.