Piragal Thiru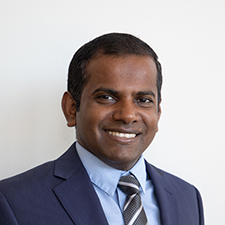 2010
Head, Policy & Stakeholder Relations, Transportation Services
The Regional Municipality of York
Tell prospective students a bit about the work you do.
With the support of an amazing team, I am currently responsible for developing departmental policies, leading, planning and implementation of department-wide initiatives including stakeholder relations; provide leadership and key support to high priority initiatives and department-wide programs; provide support and advice to Commissioner of Transportation Services; as well as coordinate and manage corporate projects to promote alignment between departmental and corporate priorities.
Tell prospective students a bit about how your studies at York helped you to get where you are today.
The MPPAL degree gave me the theoretical insight to public administration using a broader lens to good governance. From there, I was able to choose and narrow my area of focus in public policy and learn more through research. Furthermore, given that this is an executive style graduate program, the program allowed me to expand my network with professionals from academic, not-for-profit, private and public sectors.