Rany Danial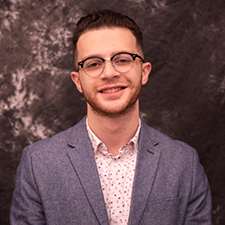 2020
Policy Analyst
Ministry of Education - Student Achievement Division, Student Achievement Supports Branch
Tell prospective students a bit about the work you do.

In my role as a Policy Analyst at the Student Achievement Supports Branch, I assist in the implementation of the Province's $200 million four-year math strategy, designed to strengthen students' understanding of math and how to apply new math skills.
This includes collecting qualitative and quantitative data on the math strategy from stakeholders, including school boards, schools, and subject associations, and presenting a detailed analysis of the data to senior management and directors of the Student Achievement Division.
In my most recent work, I have supported the official release of the new Elementary Math Curriculum by drafting communications out to school boards on supports for educators on the new content, including financial literacy, and mathematical coding.
Finally, I collaborated on the drafting of Policy/Program Memorandums (PPM) such as PPM 164 on Remote Learning (synchronous and asynchronous learning) to support school boards in implementing ministry-aligned best practices for the upcoming school year.
Tell prospective students a bit about how your studies at York helped you to get where you are today.

The Bachelor of Public Administration (BPA) program had an interdisciplinary focus that helped me explore new and unique possibilities for my career that I had not yet thought of. It constantly challenged me to think outside of the box in terms of potential possibilities for a career path.
This interdisciplinary focus not only helped me explore a broad range of career paths, but it also provided me with a wide array of skills that are needed to work in the field. In addition to the strong presentation, communication and writing skills, I now have a strong understanding of the 'way of government' and the decision making process.
My Master's in Public Policy, Administration and Law (MPPAL) took the skills I learned in the BPA program and directly applied it to the many opportunities that came my way. With MPPAL, I was given the guidance and freedom to work on topics that I gravitated towards. Where the BPA gave me a wide array of skills through its interdisciplinary approach, MPPAL allowed me to hone those skills by focusing on topics that were of interest to me.