Richard Mohammed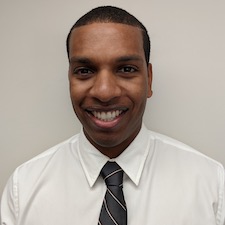 2020
By-law Officer
City of Brampton
Tell prospective students a bit about the work you do.
I work for the City of Brampton as a Property Standards Officer within by-law services enforcing by-laws. I am responsible for responding to complaints from residents dealing with concerns on private property. For example: illegal basement apartments, lodging/rooming houses, infractions of the Property Standards By-law.
Tell prospective students a bit about how your studies at York helped you to get where you are today.
I was working in my job prior to attending York University. Attending MPPAL gave me a better understanding of policy and the implications policy has within an organization. The MPPAL program gave me a tremendous amount of new friends and networking opportunities, and a learning experience filled with growth opportunities. The challenges and constant workload will push you beyond your comfort level. I hope you as a prospective student will have as much fun as I did during my time in the program.