Rosa Taddeo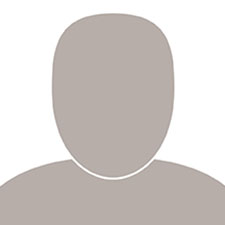 2011
Senior Policy Advisor
Ministry of the Solicitor General
Senior Policy Advisor at Ministry of the Solicitor General
Master of Public Policy, Administration, and Law 2011
Tell prospective students a bit about the work you do.
Under the general direction of the manager, within a broad framework of legislation, policies, guidelines and initiatives of the Ministry, I exercise judgement and tact in interpreting information; conduct comprehensive and complete research and analysis on complex policing standards issues.

I manage high profile and sensitive police operational policy/administrative research, analysis and evaluation relating to the Police Services Act (PSA) or associated regulations and the Ontario Policing Standards Manual (PSM).

I also plan and implement policing standards projects in the absence of precedents or where issues are highly contentious through the development of recommendations and options on a wide variety of issues impacting this branch of the Ministry and its stakeholders to promote the government's policing standards agenda.

I have led policing portfolios including: Cannabis Legalization (Policing Policy); Police Interactions with Persons with a Mental Illness; Canadian Drugs and Substances Strategy, Opioid Abuse, Safe Injection Services and Naloxone; Next Generation 911 Interoperability; Domestic Violence Protocol; Human Trafficking; Court Security and Prisoner Transfers; and the Provincial Model for a Local Police/School Board Protocol.

I am the lead for current portfolios related to: Criminal Investigation Standard, Community Patrol Standard (co-lead), Sexual Assault Investigation Standard, Domestic Violence Investigation Standard (co-lead) and Rural Crime.

Serving as the lead for COVID Crisis related files; providing essential communications, while assessing, interpreting and disseminating the established Emergency Orders (Ontario) into All Chiefs Memorandum(s) and Municipal Memorandum(s) with FAQ's and Q&A's regarding police services', police officer and municipalities and by-law officer capacities and options to enforce said orders including: Emergency Orders – Essential Businesses, Social Gatherings and Public Events; Price Gouging Complaints, Referrals and Tracking Outcomes. I have worked in collaboration with SOLGEN's Legal Services and Communications Branches along with the Ministry of Government and Consumer Services (MGCS) to produce media messaging and responses to requests for information regarding assigned COVID-19 related files that would be shared with the public.

I facilitate consultations with provincial justice ministries, federal/municipal governments, and private/voluntary sector organizations, police chiefs and boards, senior police officials including the Ontario Provincial Police (OPP), and police services across Ontario on joint initiatives for policing and community safety.

I communicate information to senior management including legal services branch, the Minister, Deputy Minister and Assistant Deputy Minister offices, policing standards team and branch staff on the status of legislative initiatives, ongoing projects/working groups or the development of policy/program standards and guidelines.

As an employee of SOLGEN's Public Safety Division, I have provided coverage for long/short-term leaves, at SOLGEN/the former MCSCS - DMO as a Policy Advisor (2013-2018), and during the 2013-2020 period provided regular coverage within the ADMO of PSD as an Executive Assistant.

Tell prospective students a bit about how your studies at York helped you to get where you are today.
The MPPAL program has and continues to play a pertinent role in my career advancement and professional development. Within one year of graduating from the MPPAL program I was already making strides in my career path. In addition, the material taught and learned from the program continues to be an important aspect of my everyday work.