Sadaf Syed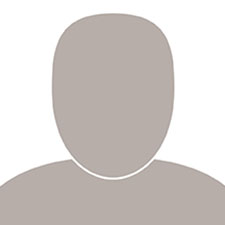 2015
Business Operations Manager
Oracle
Tell prospective students a bit about the work you do.
I manage a team of Business Analysts covering all operational activities under the consulting/professional services in North America and Latin America for Oracle Marketing Cloud. Overall my role is to improve operational efficiency, consistency, and compliance in support of the organization's financial and tactical business objectives.
I also serve as a liaison with other divisions such as Finance, Contracts, HR, Legal, Shared Services, Accounts Receivable and Risk Management in an effort to ensure accurate and timely transaction processing. I evaluate internal policies and programs to measure key performance indicator actuals versus business objectives. One of the key functions of my role is to provide updates to management regarding budget to actual status, informing them of deviations and opportunities, including economic impact and compliance issues surrounding key business decisions and customer contracts.
Tell prospective students a bit about how your studies at York helped you to get where you are today.
My MPPAL degree has played a vital role in where I am today. It offered a unique combination that integrates finance, policy and management skills. Not only has it helped me to develop a higher level of critical thinking, but also gave me confidence to successfully manage a team, set priorities and meet my targets.
Being in the private sector where everything is fast paced and based on deadlines, the program has trained me in both quantitative and qualitative analytical methods, thus allowing me to thoroughly analyze problems and develop effective solutions.
From a larger perspective, the MPPAL program has added more versatility to my profile and has made me marketable as a professional. The most rewarding experience was that the program provided me with the opportunity to meet the most talented and extraordinary individuals and form long-lasting connections.