Scott Allardyce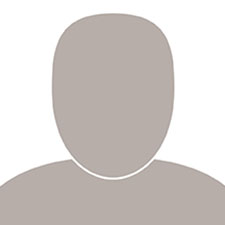 2017
Senior Policy Advisor
Ontario Government
Master of Public Policy, Administration and Law 2017
Tell prospective students a bit about the work you do.
My primary role is to provide students and graduates with disabilities information and opportunities on how to work in the Ontario government or other sectors.

I provide a great deal of personal support including resume reviews, mock interviews, networking advice, providing feedback, providing available jobs and in general mentoring support.

I also provide expertise pertaining to the built environment for individuals with various types of disabilities and how to improve work locations. In terms of my policy role, I develop discussion papers, briefing notes and policy reviews of various documents and strategies to better facilitate persons with disabilities into the labour force.
Tell prospective students a bit about how your studies at York helped you to get where you are today.
MPPAL was a fantastic experience that I would highly recommend to any student considering a Master's degree. When I attended it was a two-year program that went by extremely quickly. Even though I was a seasoned policy professional when I entered the program, the lessons I learned have helped me develop my career. Education is the key to success and you must be willing to work hard in order to achieve it. I am convinced that all students have the capability of continuing their education, but they must be willing to do the work required.