Shaun Kuttiyil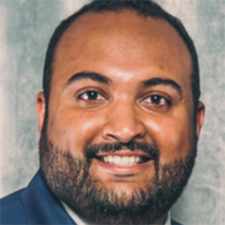 2015
Senior Program Analyst
Ministry of Health & Long-Term Care
Tell prospective students a bit about the work you do.
Since graduating from the MPPAL program in 2015, I have been at the Fiscal Oversight and Finance branches at the Ministry of Health and Long-Term Care. Primarily, my work is to perform in-year fiscal management and budgetary oversight for the Ministry's programs assigned to my portfolio.
Every year, with the ministry going through an annual multi-year planning process (i.e. budgetary process), my branch does a deep dive into all the Ministry programs, analyzes all costs associated with them, and assesses what the multi-year funding requirements will be for the Ministry. This requires my branch to work with all the branches through the Ministry, as well as with the Treasury Board Secretariat.
While it might sound a little tedious, as you might think it's all financials, but with most policies, programs, standards, and regulations having a cost associated with them, it has to go through my branch. In other words, we get to oversee from a very high level what's happening throughout the entire Ministry. This to me is very enlightening, especially since I get to read about every strategy, program and policy that is being developed by the program areas (before it even gets officially approved by the Treasury Board and Cabinet).
Furthermore, with an oversight of $60B and some change (40% of total government spending), and with an atmosphere of fiscal restraint (a mandate of our new government), my work place is very dynamic - there are a lot of people to talk with, a ton of back and forth discussions, and of course there are numerous decisions that will need to get approved, reversed, re-approved, re-reversed and so on. All of this, in all honesty, makes my work a lot more interesting, and more importantly, fun.
Tell prospective students a bit about how your studies at York helped you to get where you are today.
I'm a graduate from both the BPA (2011) and MPPAL (2015) programs. With the BPA program being the quintessential public administration program, it covered all the necessary basics I needed to pursue an excellent career. It provided me with perspectives on policy making, public administration, program evaluation and even accounting (Tip: If you ever want to be a Director in the public service, master the accounting and program evaluation courses). The MPPAL program further deepened and enhanced what I had learnt from the BPA program. It introduced me to a variety of fellow students and professors with different career paths and academic backgrounds.
Both the BPA and MPPAL programs taught me the machinery of government decision making. They also taught me how to be critical, and how to work in groups and solve problems collaboratively. On top of the exceptional courses educating us on the governance and policy cycle, other courses covering accounting, program evaluation and the public budget process, also equipped me with the capacity to work in the financial industry for about two years. All these skills and experience enabled me to eventually work in the finance branches of the Ministry of Health where I am currently positioned.
As both theses programs prepared me adequately, I was able to showcase to my senior management that I could think critically and take initiative. As such, I was selected (two years in a row) to be one of the main co-leads in my unit to oversee the multi-year planning process, a major deliverable of my branch.
As such, I couldn't ask for a better foundation for a career in the Ontario Public Service. With an excellent array of professors, I'm confident you too will be equipped with an excellent foundation to eventually be able to contribute and improve the public good for us all.