Sikandar Jamal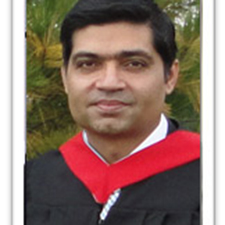 2014
Management Consultant
AB Agrigrow Enterprises
Tell prospective students a bit about the work you do.
I teach and work for an agro based Co-Operative. I am trying to establish grower friendly policies and establish programs to educate the masses about green and certified agri products in the emerging markets. The MPPAL degree from York University's School of Public Policy, Administration and Law provides one with tools to be successful in career and life.
Tell prospective students a bit about how your studies at York helped you to get where you are today.
The studies at York have helped me achieve success in my career. After completing my degree at York, I have seen gradual upward movement in my career because the experience and training that is part of the MPPAL program is one of the best, it is geared towards professional development and success.