Yana Gravets (Olshtynskaya)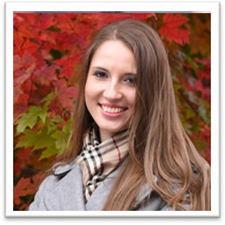 2013
Senior Advisor (Office of the Budget)
Regional Municipality of York
Tell prospective students a bit about the work you do.
In my present role, as a Senior Advisor in the Office of the Budget, I am supporting the development of the operating annual and multi-year budgets for the Regional Municipality of York. Currently, the Region's gross operating budget is about $1.9 billion and it continues to grow. I work closely with the senior staff of other departments and provide strategic financial advice to them throughout the budget development process.
My work involves, but is not limited to: developing budget guidelines and templates; reviewing and analyzing budget submissions to determine Region-wide impacts; coordinating development of policy products and budget reporting processes; writing and reviewing reports; preparing briefing notes that inform decision making; preparing budget presentations for Senior Management (including presentations to Council); undertaking complex analyses and providing policy advice and recommendations to the Commissioner of Finance.
Tell prospective students a bit about how your studies at York helped you to get where you are today.
York University has provided me with both theoretical and practical knowledge of public policy and administration. I was both an undergraduate and a graduate student at York University and I can state with certainty that I was satisfied with both. The professors are very knowledgeable and supportive and course materials are very interesting and involving. I was able to take away some of the concepts learned through various courses, especially those related to public finance and policy analysis, and apply them on the job. Additionally, the program not only broadened my theoretical and practical knowledge, but also expanded my network of contacts.