Asare Kester-Akrofi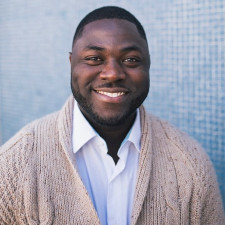 Manager, Strategic Initiatives & A/Manager, Program & Strategic Support, Office of the Deputy City Manager(s) Infrastructure & Development Services & Corporate Services, City of Toronto
Asare Kester-Akrofi has worked for the City of Toronto over the past three years in various leadership capacities, currently in the role of Manager, Strategic Initiatives & A/Manager, Program & Strategic Support within the Office of the Deputy City Manager, Corporate Services. There, he ensures strategic prioritization, coordination, and decision-making processes are clear and effective. This includes supporting transition activities for the next term of Council, organizational change management, procurement, communications, corporate prioritization, Council and Committee preparations, strategic coordination across the City, intergovernmental relationships, and issues management. Previously, Asare worked in Municipal Licensing and Standards (MLS) division as Program Manager and in early 2022, he moved into the role of Senior Change Management Consultant in the Policy, Planning, Finance and Administration (PPFA) division leading the change management development and implementation of the Confronting Anti-Black Racism Framework of Enduring Action for IDS Staff.
Asare holds a Master of Public Policy, Administration and Law (MPPAL) from York University, and is currently working towards completion of his Project Management Professional (PMP) designation. In addition to his work at the City, Asare is a part-time Professor at Seneca College's School of Public Safety, teaching in the Honours Bachelor of Crime and Intelligence Analysis and Police Foundations Program. Prior to the City, Asare worked at the City of Markham, as Executive Coordinator to the CAO.
As a committed team member and relationship builder, Asare has actively been engaged with other community activities, including mentoring IDS divisional staff, York University SPPA BA and MPPAL students, and supports United Way of Greater Toronto through participation in the ongoing "Show Your Local Love" national campaign and formerly as a member of the GenNext Cabinet.