LA&PS Student Success & Academic Advisors work collaboratively with students, faculty, staff, and community partners to meet the diverse and holistic needs of all of our students. It is our mission to provide quality academic advising that supports students in achieving their personal, academic, and career goals. By helping students interpret university policy, providing referrals to appropriate resources and assisting students in creating individual plans for academic success, our Student Success & Academic Advisors empower students to make informed decisions about their academic and life goals and improve their student experience.
If you are a new student that has received an offer of admission but have not begun your first term of classes, please visit our new students webpage to find the information you need for enrolment and next steps.
Academic Advising with QLESS
---
Virtual and In-Person drop-in advising sessions will be available:
Monday to Wednesday 9:30 a.m. - 4 p.m. and Thursday 10 a.m. - 3:30.p.m.
Drop-in advising is provided in-person in 103 Central Square and virtually via QLESS. Advising is provided on a first-come, first-served basis, and the drop-in queue will close once we're at capacity for the day. Each drop-in session is about 15-30 minutes. The last advising session for the day will begin a half hour before the indicated closing time.
How to use QLESS:
Join our Virtual Kiosk OR download the app on your smartphone from Google Play or the iTunes App Store.
Open the app and select "Faculty of Liberal Arts & Professional Studies."
Fill out your name and phone number.
Select the Central Academic Advising Virtual Queue.
Fill in a short form and select your meeting type (if applicable):

Telephone (an Academic Advisor will call you when it's your turn)
Zoom (an Academic Advisor will email you a link to join a Zoom meeting when it's your turn)

If there is a specific advisor you would like to speak to, please include their name when adding yourself to the queue.
The queue will close for the day once it reaches capacity.
Note: If you are not able to join QLESS, please email laps@yorku.ca.
Booked Appointments
---
To schedule an appointment, please submit your request through our LA&PS Academic Advising Contact Form. Once your appointment is scheduled, you will receive a notification of your appointment details.
Please note, if you are a student outside of the Faculty of LA&PS and wish to connect with an advisor from another faculty, head over to our university-wide advising website for contact information.
Resources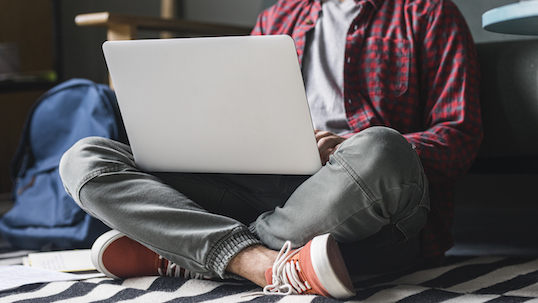 Use the degree progress report to get the info you need about your grades, course progress, ordering transcripts and more.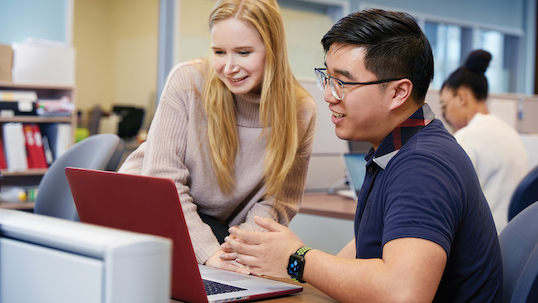 This is your place to explore job postings, develop your career plan, find out about networking events and access job search resources, such as resumé writing and interviewing skills.
Prepare for your advising session
---
Review your program requirements in the Academic Calendar.
Come with specific questions to your advising session.
Important Dates
---
Timelines are evolving as new information becomes available. For details of Fall/Winter 2023-24 sessional dates, please refer to the Registrar's Office – Important Dates website.