Hannah McInnis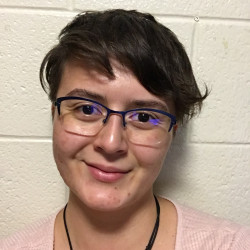 Hannah McInnis is a third-year Theatre student in the Performance and Creation stream. This
will be her second year performing with VCP, and she is looking forward to experiencing more
of what the Vanier productions have to offer. She performed in last year's Radio Play Festival in
The Radio Play Disaster as Maria, so she is hopeful that she can perform in person this year with
her castmates. Outside of York University productions, Hannah has done community theatre in
her hometown of Collingwood. The show Keeping Up Appearances was her main source of
inspiration for the role of Vera Tanner in Festival.
Featured Shows