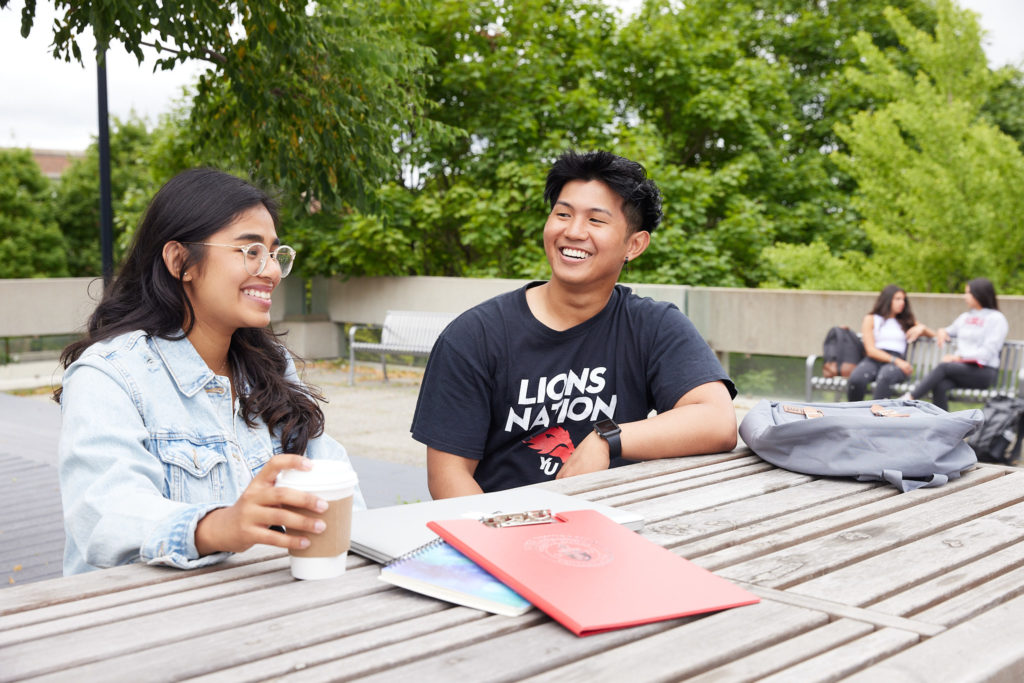 Need quick assignment help? You're in luck! For two days only, the Writing Centre will hold a pop-up where students can drop in and receive academic writing help from a certified writing instructor!
On February 28 and March 7, you can visit us any time from 10:30 am – 2:30 pm. The first pop-up will be located at the East Bear Pit which is right in Central Square! And the second pop-up will be located on the second floor of the Scott Library. You can't miss it!
The Writing Centre pop-up is designed to be a flexible way for students to get writing help during the busy assignment season, especially since we're almost at the end of the semester.
Post-reading week, students probably have a new set of assignments on the way, and are building up to final projects, said Writing Centre Director Jon Sufrin. It's the perfect time to get some good advice on your next assignment at our Pop-up Drop-In.
Whether you're working on a traditional essay, report, or digital assignment, our instructors are more than happy to walk you through the writing process. Within your 15-minute visit, you can ask all sorts of writing questions such as how to find sources, create an outline, or how to check citations.
As Sufrin states,
you know when you have that one question about a source, or a thesis, and you e-mail your TA and they just aren't getting back to you? Drop-In is perfect for quick research and review for that assignment due @ 11:59PM today!
In addition, if you're already deep in the writing stage, you can still visit the pop-up! A lot of our students visit the Centre to have an extra set of eyes look over their papers. Even showing a paragraph of what you wrote can go a long way!
On another note, if you can't attend the pop-up days, don't worry! Our one-to-one programming is available all year around—for the fall, winter, and summer terms. There's also regularly scheduled drop-in help that's accessible through the Scott Library, Learning Commons and virtually on our website.
We also want students to know that we are on the 3rd Floor South Ross, and to make use of our teaching, said Sufrin. So the Pop-up is a quick way to get students to give us a try, and then hopefully register for a full session.
So come on by and visit the drop-in pop-ups after reading week! Students can drop-in anytime from 10:30 am – 2:30 pm on February 28 at the East Bear Pit and March 7 at the Scott Library's second floor. It's a great way to get some extra help on any assignment you're working on!