Last July, York University announced that it would be moving ahead to build the Markham Campus. In September, the University officially broke ground on the new campus.
These were historic moments for the University, the City of Markham and York Region. York's vision for a state-of-the-art campus, was firmly rooted in its confidence that the University could leverage its strengths and contributions by working in close collaboration with the City of Markham, contributing not only to the city but also York Region and the Province of Ontario.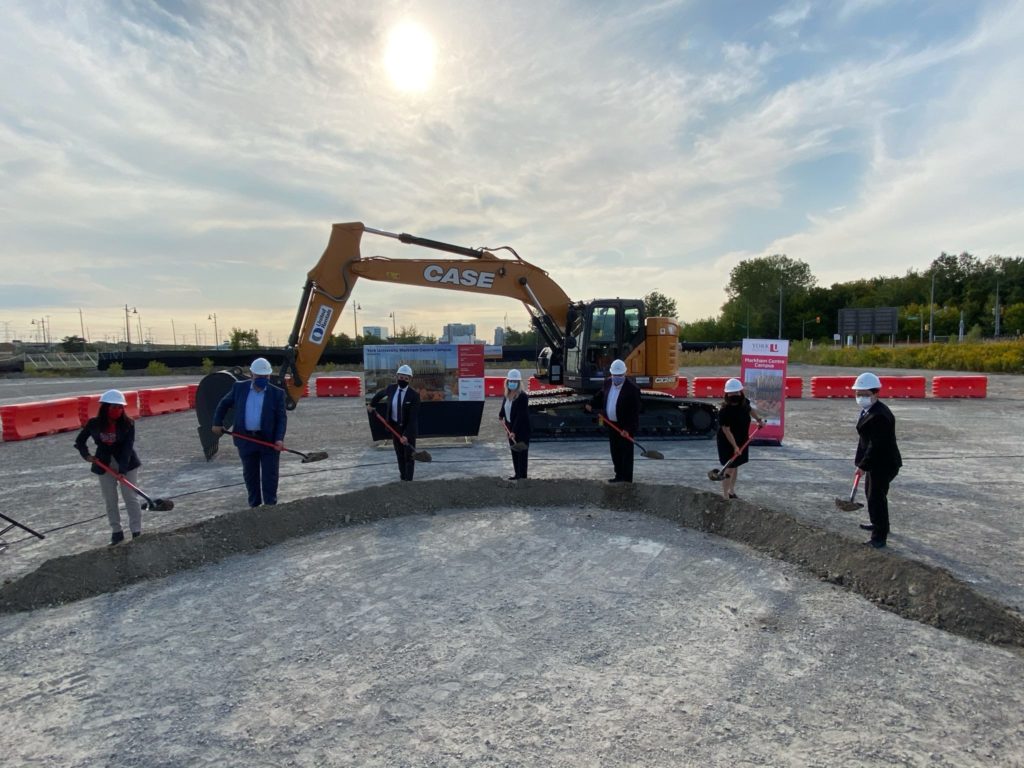 The new Markham Campus consolidates and expands York University's already strong academic presence in the City of Markham and York Region through YSpace, the IBM Innovation Space – Markham Convergence Centre and a partnership with IBM. In addition to York's academic presence, the University has been increasingly involved and engaged with both the City of Markham and York Region communities.
In the City of Markham, York participated in several high-profile community events including:
The 2019 and 2020 Lunar New Year Festival hosted by City of Markham Mayor Frank Scarpitti.
The February 2020 Markham Community Skate Day at the Markham Civic Centre.
The 2018 and 2019 Markham Santa Claus Parades.
York University also signed a three-year sponsorship agreement with City of Markham, providing the University with a significant presence at four major municipal events each year. The events are the Markham Youth Expo, Markham's Canada Day Event, the Markham-Milliken Children's Festival and the Markham Santa Claus Parade.
York has also been involved in several major events and activities in York Region, including.
A major memorandum of understanding with Mackenzie Health in the communities of Vaughan and Richmond Hill that will focus on developing collaboration opportunities in the areas of education, and community and professional development as well as health research and innovation.
The Vaughan Health Centre Precinct, which is a partnership between the City of Vaughan, Mackenzie Health, VentureLab and York University that will explore collaborative opportunities in the spaces around the new Cortellucci-Vaughan Hospital.
During the pandemic, the University has also been helping to support local businesses across York Region. This work has involved the following activities:
Supporting the Digital Mainstreet and ShopHere programs through the involvement Schulich School of Business student interns.
Sector-specific roundtables for Newmarket Chamber of Commerce Members facilitated by subject matter experts from the Schulich School of Business.
Schulich Executive Education Centre (SEEC) participation in the Newmarket Chamber of Commerce "Business Thrives" Conference.
Partnership between SEEC and the Aurora Chamber of Commerce Business Recovery Hub.
Participation by York University on York Region's Human Services Planning Board and in the York Region Business Recovery Support Partnership.
As construction of the new campus continues with an anticipated opening in the fall of 2023, the University continues to embrace its involvement in the City of Markham and York Region communities and in future projects and events.