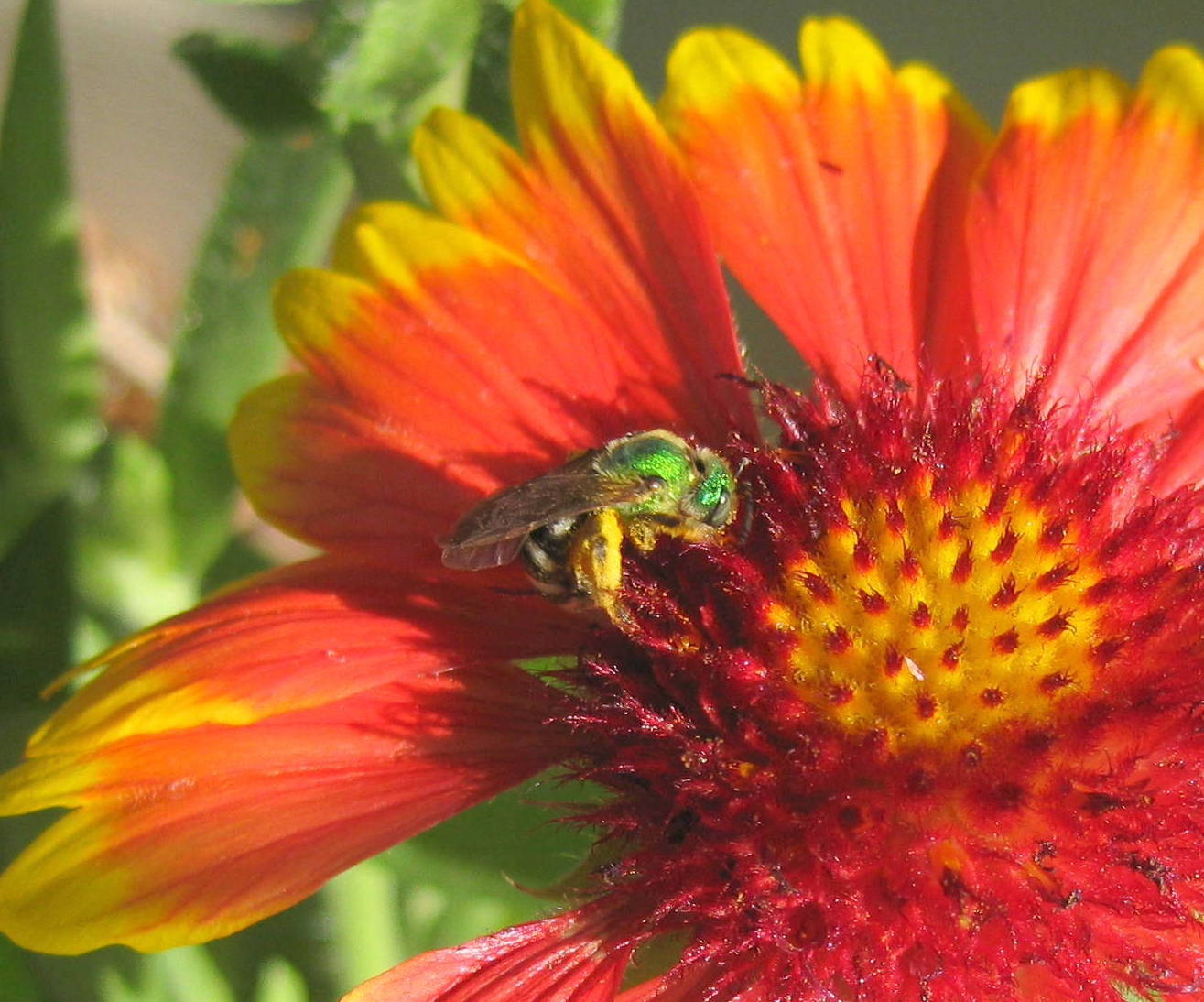 Home » Category Listing »
Pollinator Week creates more than just a buzz
TORONTO, June 16, 2022 – Everyone knows about honeybees, but there is much less known about the hundreds of wild bee species in Canada, and other pollinators, that are responsible for pollinating the vast majority of crops and flowers.
Pollinator Week, June 20 to 26, is an opportunity to appreciate and learn about wild bees, butterflies and other pollinators that are native to Ontario, and the rest of the country, and are not imported and managed.
More than 80 per cent of flowering plants depend on bees to reproduce, including 130 types of fruits and vegetables, but having an abundance of diverse native plants can go a long way to help feed and provide habitats, from woody stems to earthy burrows, for pollinators as well. Most wild bees, for example, don't live in hives. Instead, they build solitary nests in wood or in the ground.
But wild bees are also not doing well. Associate Professor Sandra Rehan, an expert in wild bee genomics, behaviour and conservation in the Faculty of Science at York University, along with one of her grad students, Phuong Nguyen, has found that the gut microbiomes of city bees may be missing key beneficial bacteria.
"It's alarming, but it also points to the importance of preserving biodiversity even within cities," says Rehan. "It will be important to find out through further research what rural areas have which cities are missing. Is it a lack of a diversity of native plants or something else?"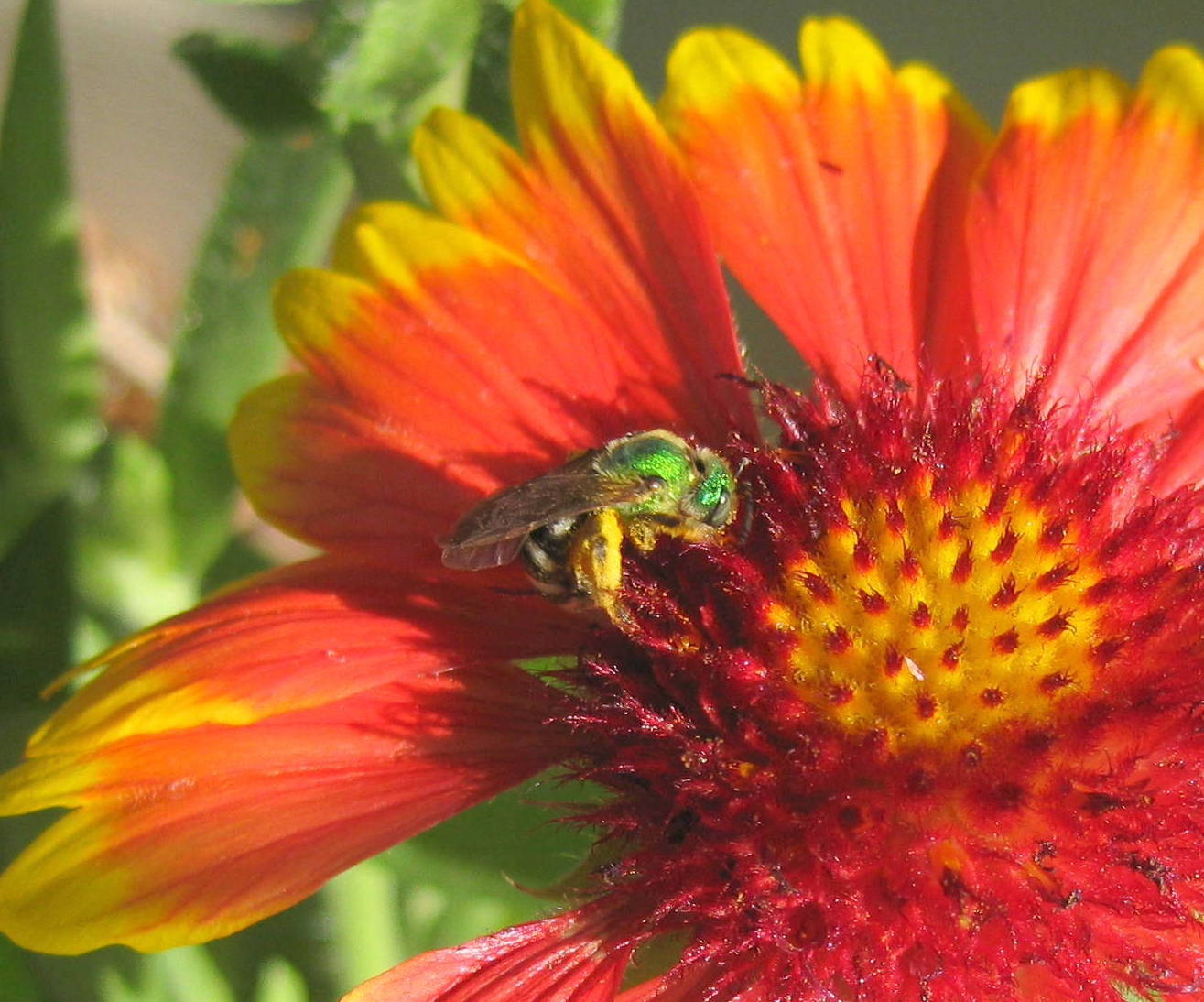 Among Ontario's pollinators, there are 350 species of native bees, plus an additional 500 species across Canada.
Videos: Without music: https://youtu.be/yB0UBiAj-b8 and with music: https://youtu.be/j21xdF8-8OA
A member of the Centre for Bee Ecology, Evolution, and Conservation at York, Rehan can discuss:
• Biodiversity conservation and why it is important to pollinators
• How some plants will now bloom too soon or too late for bees that rely on them. The life cycles of many bees are coordinated with the blooming times of certain flowers, but when those plants start blooming at different times in the season, those bees may suffer from a lack of available food
• Population and behavioural genomics, what is it and how scientists are using it to try and better understand bee health
• Climate change and how land use changes can negatively affect bees
PHOTOS: Bumble bee queen (Bombus impatiens) caught by a York grad student – https://www.yorku.ca/news/wp-content/uploads/sites/242/2022/06/Bumblebee-in-a-tube-scaled.jpg and https://www.yorku.ca/news/wp-content/uploads/sites/242/2022/06/Bumblebee-in-a-tube-2-scaled.jpg
A male mining bee (Andrena) held by a York grad student – https://www.yorku.ca/news/wp-content/uploads/sites/242/2022/06/Pollinator-scaled.jpg
A female metallic green sweat bee (Agapostemon virescens), Toronto's official bee, on a torchlight flower. Photo by Sandra Rehan – https://www.yorku.ca/news/wp-content/uploads/sites/242/2022/06/Agapostemon-virescens-female-bee-of-Toronto-on-a-torchlight-flower.-Photo-credit-Sandra-Rehan.jpg
-30-
York University is a modern, multi-campus, urban university located in Toronto, Ontario. Backed by a diverse group of students, faculty, staff, alumni and partners, we bring a uniquely global perspective to help solve societal challenges, drive positive change and prepare our students for success. York's fully bilingual Glendon Campus is home to Southern Ontario's Centre of Excellence for French Language and Bilingual Postsecondary Education. York's campuses in Costa Rica and India offer students exceptional transnational learning opportunities and innovative programs. Together, we can make things right for our communities, our planet, and our future.
Media Contact:
Sandra McLean, York University Media Relations, 416-272-6317, sandramc@yorku.ca