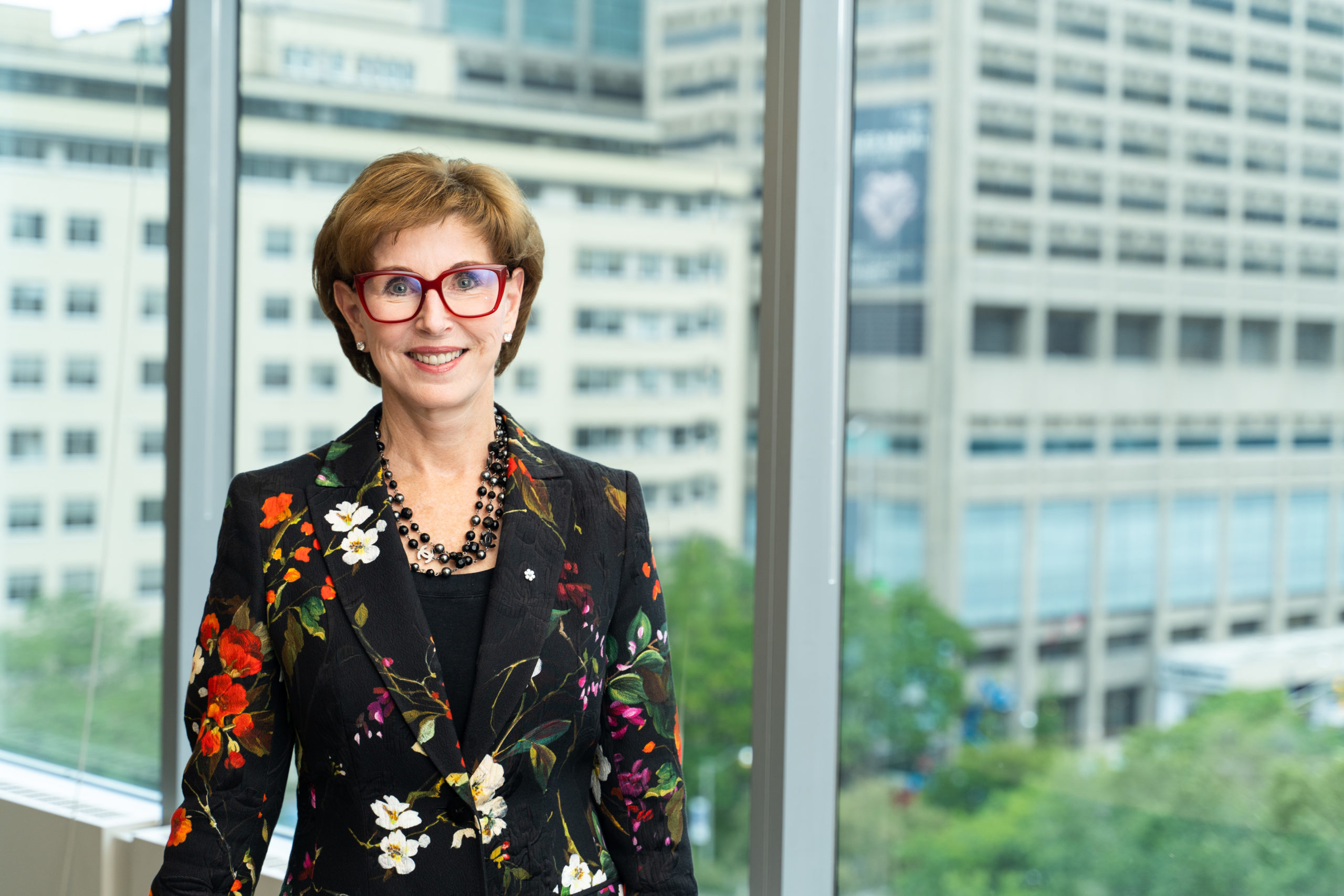 Home » Category Listing »
The Chair of the Board of York University announces appointment of new Chancellor
Today, York University's Board of Governors appointed Kathleen Taylor as York's 14th Chancellor to a three-year term, effective January 1, 2023. The appointment follows outgoing Chancellor, the Honourable Gregory Sorbara, who was first appointed in 2014 and is leaving the role after more than nine years of distinguished service to York.
The Chancellor holds the University's top ceremonial position in York's governance structure and is a member of the Board of Governors. Serving as a connector, inspiring leader, and respected member of the community, the role is important to the University, and students, in particular. A core responsibility is the conferring of degrees on thousands of accomplished new graduates at convocation ceremonies every fall and spring. York's 2023 Spring Convocation will mark the first for Taylor as Chancellor.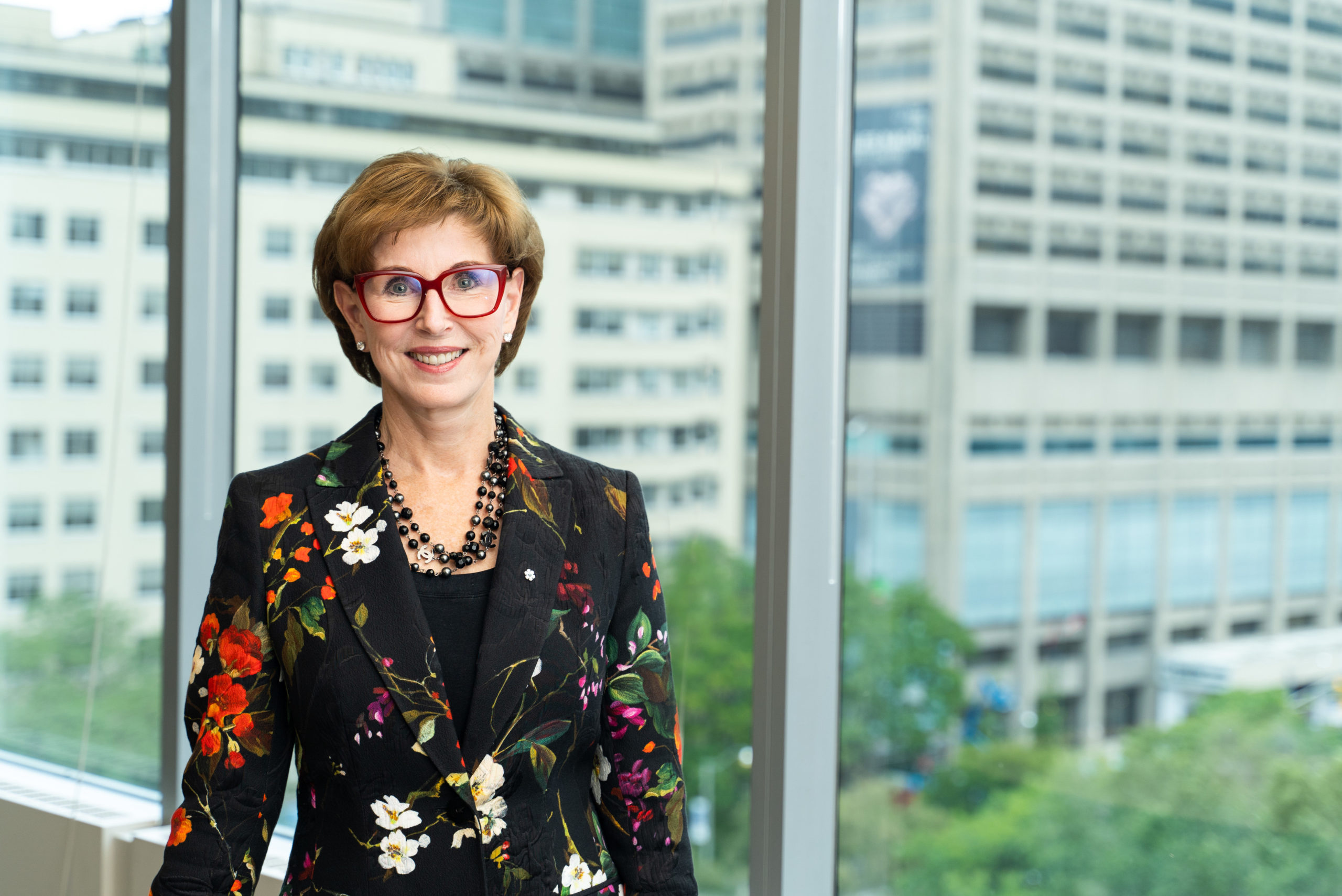 Throughout her global career, and across the many and varied positive contributions as a volunteer and board member, Taylor has demonstrated her commitment to supporting efforts that advance a thriving future for all.
"On behalf of York's Board of Governors, and as a proud York alumnus myself, I'm delighted to announce that Kathleen Taylor has been appointed as York's Chancellor and a member of the Board," said Paul Tsaparis, Chair, Board of Governors, "Through her extraordinary leadership in the public and private sector, in paving the way for increased diversity and representation on Boards, and through her work with the Hospital for Sick Children, Kathleen exemplifies the daily work of creating positive change."
The first woman to serve as Chair of the Board of a major bank in Canada, Taylor's appointment as York's new Chancellor also marks the first time a woman will serve in the role.
"In addition to an illustrious career that has spanned many industries, Kathleen Taylor has tirelessly served her local and global communities in an extraordinary capacity, advocating for more diverse representation in her professional and personal pursuits," said Rhonda Lenton, President and Vice-Chancellor. It is no surprise that she chose to study at York. She knows us well and has remained actively engaged with our community. She will be an inspiration in her new role as Chancellor, and I am looking forward to working with her in driving the positive change for which York is known."
"I am honoured and excited to take on this important role with York University. Many lessons I learned at York – in the classroom and on campus – continue to inspire me today," said incoming Chancellor, Kathleen Taylor. "York is a unique place where academic opportunities align with passion and ideas that can have a positive impact on the world. The result is a globally engaged University where the value of a degree is enhanced through unparalleled commitment to access to education, incredible research, and a bold determination to contribute to a more equitable and sustainable world. I am delighted to join York's talented leadership team and the Board to build on this important mission."
An esteemed York Alumna, Taylor holds a Juris Doctor from Osgoode Hall Law School and a Master of Business Administration from the Schulich School of Business. She also serves as a member of Schulich School of Business Dean's Advisory Council. Unafraid of breaking downs barriers, Taylor shares York's vision to "right the future."
Le président du Conseil d'administration de l'Université York
annonce la nomination d'une nouvelle chancelière
Le Conseil d'administration de l'Université York annonce aujourd'hui la nomination de Kathleen Taylor en tant que 14e chancelière pour un mandat de trois ans à compter du 1er janvier 2023. Elle succédera au chancelier sortant, l'honorable Gregory Sorbara, qui a été nommé pour la première fois à ce poste en 2014 et qui le quitte après plus de neuf brillantes années de service.
Le chancelier occupe la position cérémoniale la plus élevée de l'Université dans la structure de gouvernance de York et il est également membre du Conseil d'administration. Ce rôle de rassembleur, de leader inspirant et de membre respecté de la communauté est important pour l'Université, tout particulièrement pour la communauté étudiante. L'une des principales responsabilités du chancelier consiste à décerner des diplômes aux milliers de nouveaux diplômées et diplômés hautement accomplis lors des cérémonies d'automne et de printemps. La cérémonie de remise des diplômes du printemps 2023 sera la première à laquelle Mme Taylor participera en tant que chancelière.
Tout au long de sa carrière internationale et à travers ses nombreuses contributions en tant que bénévole et membre de conseils d'administration, Mme Taylor a démontré son engagement envers les efforts qui contribuent à un avenir meilleur pour tous et toutes.
« Au nom du Conseil d'administration de York, et en tant que fier diplômé de cette université, je me réjouis d'annoncer que Kathleen Taylor a été nommée chancelière de York et membre du Conseil, a déclaré Paul Tsaparis, président du Conseil d'administration. En raison de son leadership extraordinaire dans les secteurs public et privé où elle a ouvert la voie à une diversité et à une représentation accrues au sein des conseils d'administration, et de ses services au Hospital for Sick Children, Kathleen est un exemple parfait du travail quotidien qui mène aux changements positifs. »
Première femme nommée au poste de présidente du conseil d'administration d'une grande banque canadienne, Mme Taylor sera aussi la première chancelière de l'Université York.
« En plus de sa carrière illustre dans de nombreuses industries, Kathleen Taylor a servi inlassablement les communautés locales et mondiales en prônant une représentation plus diversifiée dans ses activités professionnelles et personnelles, a déclaré Rhonda Lenton, présidente et vice-chancelière. Il n'est pas surprenant qu'elle ait choisi d'étudier à York. Elle nous connaît bien et est restée très engagée dans notre communauté. Elle sera une source d'inspiration dans son nouveau rôle de chancelière. Je me réjouis de travailler avec elle afin de continuer à susciter les changements positifs qui font la renommée de York. »
« Je suis honorée et enthousiaste d'assumer ce rôle important à l'Université York. Les nombreuses leçons retenues de mon parcours à York — en classe et sur le campus — m'inspirent encore aujourd'hui, a déclaré la nouvelle chancelière, Kathleen Taylor. York est un endroit unique où les possibilités académiques vont de pair avec les passions et les idées qui ont une incidence positive sur le monde. Le résultat est une université engagée à l'échelle mondiale où la valeur d'un diplôme est augmentée par un engagement inégalé envers l'accès à l'éducation, l'excellence de la recherche et une volonté audacieuse de contribuer à un monde plus équitable et durable. Je suis ravie de rejoindre la talentueuse équipe de direction de York et son conseil d'administration pour poursuivre cette importante mission. »
Éminente diplômée de York, Mme Taylor détient un doctorat en jurisprudence de l'École de droit Osgoode Hall et une maîtrise en administration des affaires de l'École Schulich des hautes études commerciales. Elle siège d'ailleurs au conseil consultatif du doyen de l'École Schulich. Ne craignant pas de briser des obstacles, Mme Taylor appuie la vision de York : « présents pour l'avenir ».
About York University: York University is a modern, multi-campus, urban university located in Toronto, Ontario. Backed by a diverse group of students, faculty, staff, alumni and partners, we bring a uniquely global perspective to help solve societal challenges, drive positive change and prepare our students for success. York's fully bilingual Glendon Campus is home to Southern Ontario's Centre of Excellence for French Language and Bilingual Postsecondary Education. York's campuses in Costa Rica and India offer students exceptional transnational learning opportunities and innovative programs. Together, we can make things right for our communities, our planet, and our future.
L'Université York : Située à Toronto, en Ontario, l'Université York est une université urbaine, moderne et multisites. Grâce à la diversité de sa population étudiante, de son corps professoral, de son personnel, de ses diplômés et de ses partenaires, elle apporte une perspective mondiale unique pour contribuer à résoudre des défis sociétaux, pour susciter des changements positifs et pour préparer ses étudiants à réussir. Glendon, le campus entièrement bilingue de York, abrite le Centre d'excellence du sud de l'Ontario pour la langue française et l'éducation bilingue postsecondaire. Les campus de York au Costa Rica et en Inde offrent aux étudiants des programmes innovateurs et des possibilités exceptionnelles d'apprentissage transnational. Ensemble, faisons avancer les choses pour nos communautés, notre planète et notre avenir.