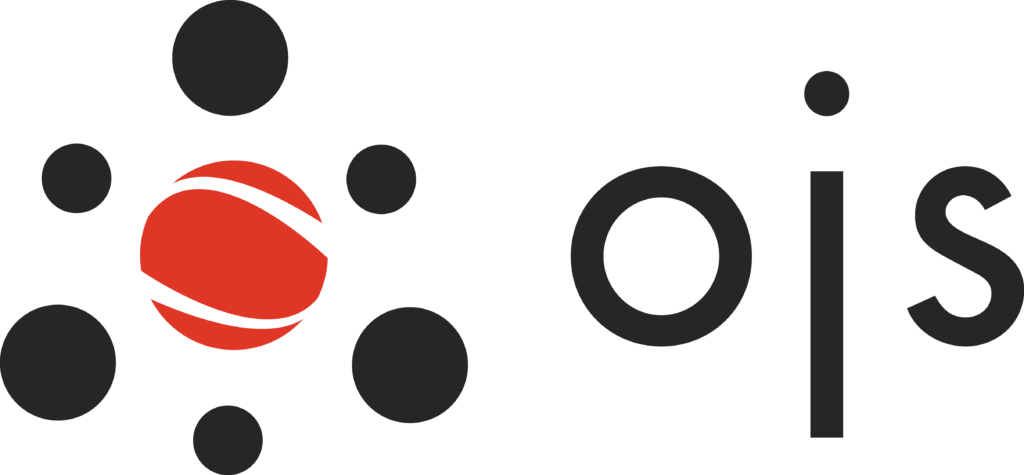 Zhang Mengru, Nanjing University of Aeronautics and Astronautics / University of Waterloo:
I'm Mengru, now a third year bio-tech exchange student in University of Waterloo. The most beneficial experience being an exchange student for me is the more academic atmosphere here in Canada. Although this eight months study is busy and will end soon, I really enjoy my life as well as the friendly people I met here.
Jiali Liu, Jiangsu University /University of Waterloo:
I have been in Canada for five months. People here are very nice and kind, and I really enjoy the life here a lot. Studying in University of Waterloo is quite different from that in China. There're fewer courses in one semester but more labs and projects than my host university. Besides, students have to do co-ops which are part of their requirement to graduate. Hence, they already have about 2 years' work experience after graduating which is very useful and will help them find job more easily. Moreover, there is always a nice lady, my academic advisor Cindy, who helps me a lot whenever I meet difficulties. My classmates are very friendly. They like to talk with me though my English is not so fluent and also help me to improve my English.
However, life in Canada was a little difficult for me in the beginning. Everything to me was strange. I had to go shopping and cook all by myself. But now, I have already started to enjoy it. It is very convenient for me to buy all kinds of Chinese food in any supermarket. As Canada is multicultural country, I can taste different kinds of food of different countries, such as Korean food, Japanese food, Indian food and Canadian food which are quite popular.
In May, I have to go back to China but I wish I could stay longer. I think Canada is a beautiful country to live and study.
Lu Yiqing, Soochow University / Western University:
When I apply for the exchange program, I didn't expect that it would give me such an amazing period of time.
Life here is different but exciting. When I first came to campus, I was shocked that almost everyone was in purple (which is the color of western). And now, I become one of them.
You technically don't have to worry about being in a new environment or language problem. Every international student at western is eligible for a peer guide, who will hang out with you and tell you every aspect of life and study. The peer guide program did help me a lot even before I came to Canada. There's also an English conversation program, through which you can improve your oral English, make friends and have fun simultaneously.
People here are so friendly and they always ready to help you as much as they can.
Residence and Recreation Center here are 2 most amazing place I've experienced. You'll see why western ranks the highest among all the universities in Canada in terms of residence. And you'll also enjoy all the equipment and group fitness classes in gym.
It's really different to study in my home university and host university. I love both of them. But I think I'll miss all these days here at western when I come back.
He Yu, Nanjing University /University of Toronto:
This exchange experience is the most rewarding experience I have had in my life!!! I have learnt so much more than I had expected!!! The cultural atmosphere provides a totally new perspective for me. I have changed from a shy girl who doesn't know how to start a conversation with strange people, to a girl who can ask questions and give comments in lectures. Although at first things might be a little messy and chaotic, but after a few months I totally enjoy the life here. I have met so many nice people and awesome friends here, some of which are even closer with me than my old friends in China! I love Toronto! And thanks to all staffs working in OJS who provide me this great chance!
XU Lu (Cassie), Jiangsu Polytechnic University /York University:
So far, I totally enjoyed my life here. It's amazing. I'll remember this trip foreeeeeeeeeeeeeeeever!!
Cui Zhaodi, Jiangnan University /Nipissing University:
I am Cui Zhaodi from Jiangnan University in China. And my host university is Nipissing University. I have enjoyed a wonderful period of time in Canada. This is a great opportunity for me to learn a totally new culture and share multiple opinion with others. People here are very friendly. They help me a lot. University in Canada may be a little different from China. Students are free to ask any questions in class and to eat and drink. Professors in school are always ready to help every student and to give suggestion. So even I had some trouble due to language at first, I still learned a lot and enjoyed my classes. I appreciate this experience a lot. Thank you very much.
Xiaoxiao(Josephine) Ma, Jiangsu Polytechnic University /Brock University:
I am honored to be an Ontario-Jiangsu exchange student. For Chinese students, just those students from rich families can afford the expensive tuitions and study abroad. My families are ordinary salaried class. I thank for my parents for supporting me to take part in the program. And I also thank Educational institutions of Jiangsu and Ontario for providing us this program.
I fairly treasure this precious opportunity. I made the most of resources here as much as possible, just like a new immigrant. I studied, travelled and communicated with all kinds of people. I tried to integrate into Canadian society even if we have huge differences between us. I have met many difficulties on study and life. However I got much assistance, thanks to those friendly Canadians. I didn't feel any loneliness and helplessness.
I love beautiful Canada and friendly Canadians.
YU Shutian, Nanjing University of Aeronautics and Astronautics /University of Waterloo:
Among my 5-month stay here, I benefit on both areas – studying and life.
This two-term study experience will be extremely helpful for people like me who are going to finish their master degrees abroad. Now I have a clearly view for the same and different points between Chinese and Canadian university systems, and so does my field. To be honest, it's a little difficult for me to catch up with professors' idea at first. It will require time for everybody to get used to. And the only difference between people is how long it will take you, for me, at least 3 months. During that time, I went to either DC or DP 5 hours every day reading books regarding my course, which I never did in China, and I still thought it was not enough. I finished my first project in Canada, and when I handed it to the professor, he asked me "you are the first student in my class to hand in the project, why you are in such a hurry?" I always think I'm here just like an Airborne Force, there's no course for you to prepare or warm-up, everything is for me is the same like other 3rd year mechanical engineering student, so I have to work twice harder than others. That's why I finish the project 1 week before the due date. I also had a wonderful time working on the lab with my team.
I feel so lucky that I can stay and live with a Canadian family. Here I can spend my weekend like a real Canadian. I checked every flyer and decide which super market is the ideal one for shopping. I was invited to be one of the family members during festivals like Thanksgiving, Christmas. I prepared presents for everybody. Those present are the souvenirs I brought from my hometown Nanjing China and people here love them very much. I knew Kitchener City Hall were recruiting volunteer for torch relay of the 2010 winter Olympics and they put their advertisement on a magazine. So I went to the city hall and had an interview there. Very unfortunately, there was virus in my computer and I can't receive any emails, I even didn't know I got the position several days after the event. But anyway, thanks for all the people help me get this position. I have been to Ottawa during the vacation and I am planning to visit Montreal, Quebec City in reading week, and Vancouver on my way back to China.
Thank you for letting me share my time here with you.
Renchu Guo, Nanjing University of Aeronautics and Astronautics / Western University:
I've been so grateful to have this wonderful experience offered by OJS since the day I stepped onto the land of this peaceful land. The faculties and students in Western help me a lot no matter with respect to accommodation, living independently or achieving academic success. My program is Commercial Aviation, which is very special that we have only about 30 people in class and we study the Canadian airlines and aviation, and also have field trip to London Airport! The thing that excites me most is I get to know a lot of friends, either my roommates, classmates who are originally from Canada, or many exchange students from all over the world! I really enjoy the academic and social atmosphere that Western offers to me and this experience I promise will be a treasure of my life!
Zhou Suhang, Soochow University / Carleton University:
Life is here is definitely different from that in China. I loved my life here very much, because it is very colorful and meaningful. Every day I went to classes, swimming and I was even involved in a soccer team!
Because of the orientation, I knew many friends from all over the world. That is pretty fun to play and talk with foreign students. During the Christmas break, I visited Toronto, Montreal and Quebec City. Those experiences are very impressive to me.
I am very grateful to the OJS exchange program, I think my life and my attitude toward the world have already been changed in some sense now.
JI Jie Soochow, University / University of Toronto:
It is a little difficult to adapt to the academic environment quickly, because it is very different from that in China, but after a semester's hard-working, I feel much better.
At first I chose to live on campus but after one mouth I found it is not good for practicing my spoken English when I lived alone in the dormitory, so I moved out, and rented a house not far from my university campus. And now I get on well with the landlord and my roommates who are Canadians.
We always chat after meals and all of them are like eating Chinese food which I made.
To sum up, I have not only learnt knowledge about my major but also I have developed a better understanding of the diverse cultures in Canada. In addition I have improved my English communication skills. I really love this place.