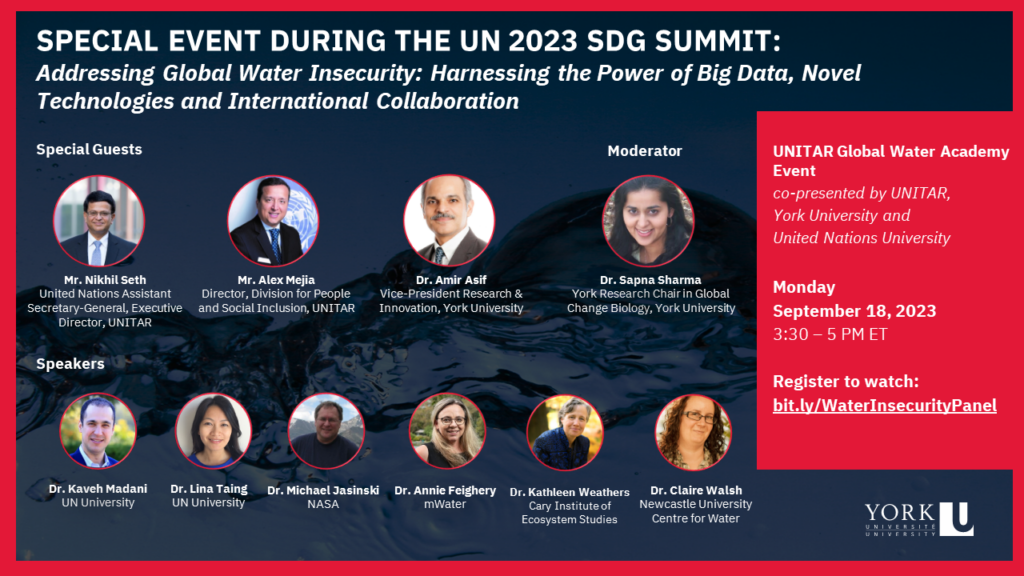 Join us virtually on Monday, September 18 at 3:30 p.m. ET for a special event for the UNITAR Global Water Academy, co-presented by York University, UNITAR and United Nations University, during the UN SDG Summit with a panel entitled, "Addressing Global Water Insecurity: Harnessing the Power of Big Data, Novel Technologies and International Collaboration."
Featuring water experts from around the world - live from UN Headquarters - this panel will create a dialogue on how new technologies, large open-access databases, and inclusive international collaborations hold the potential to identify the extent and causes of global water insecurity, particularly in regions where data and resources can be limited.
To register for a livestream of the panel, click here.