The Harriet Tubman Institute (HTI) and Liberal Arts and Professional Studies (LAPS) presents:
Engaged Scholarship and Social Media: Reflections and Experiences on Change Making with Professor Funké Aladejebi
Time: Tuesday September 20th, 2022 at 6:30pm EST
Location: Virtual (Please contact brunorv@yorku.ca for the Zoom information.)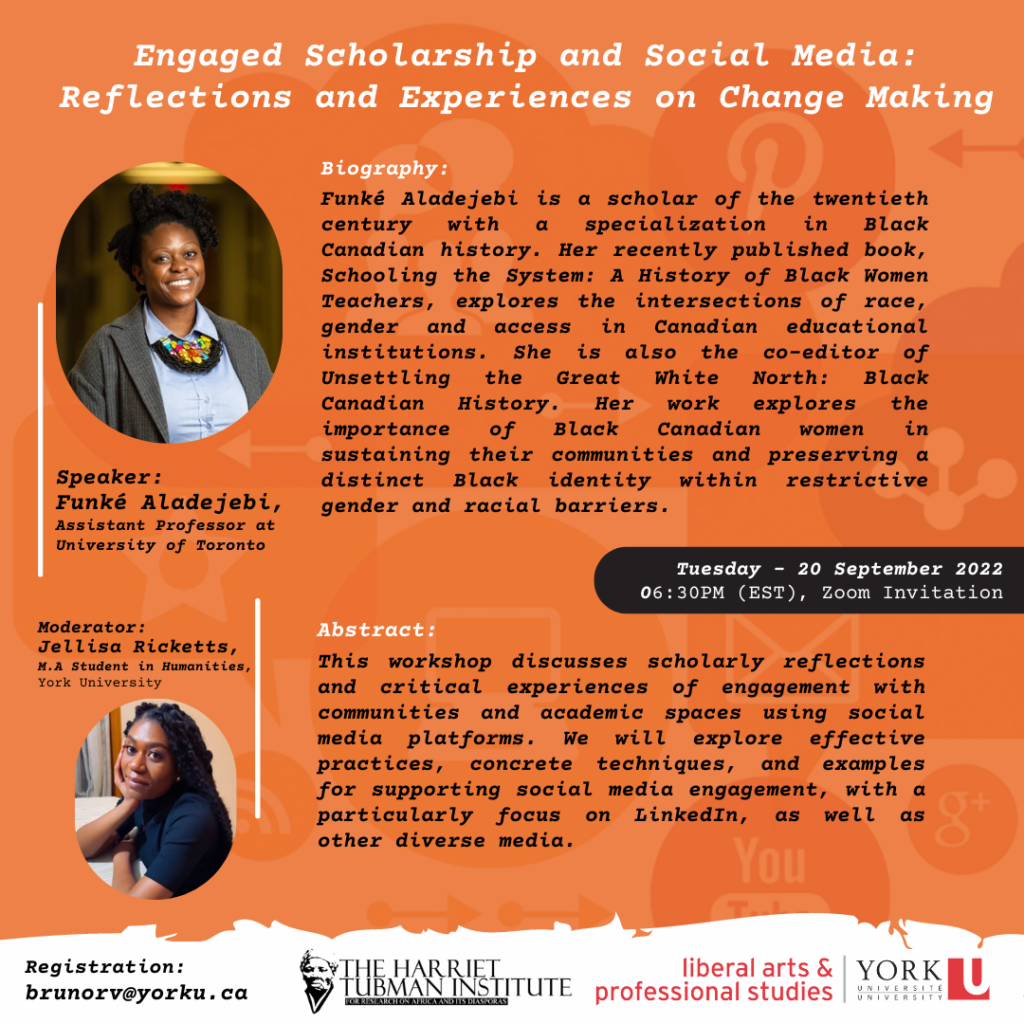 Bio:
Funké Aladejebi is a scholar of the twentieth century with a specialization in Black Canadian history. Her recently published book, Schooling the System: A History of Black Women Teachers, explores the intersections of race, gender and access in Canadian educational institutions. She is also the co-editor of Unsettling the Great White North: Black Canadian History. Her work explores the importance of Black Canadian women in sustaining their communities and preserving a distinct Black identity within restrictive gender and racial barriers. Dr. Aladejebi has been involved in a variety of community engagement and social justice initiatives in Toronto and her research interests are in oral history, the history of education in Canada, Black feminist thought and transnationalism.
This workshop discusses scholarly reflections and critical experiences of engagement with communities and academic spaces using social media platforms. We will explore effective practices, concrete techniques, and examples for supporting social media engagement, with a particularly focus on LinkedIn, as well as other diverse media.
Moderator: Jellisa Ricketts
M.A. Student in Humanities
York University