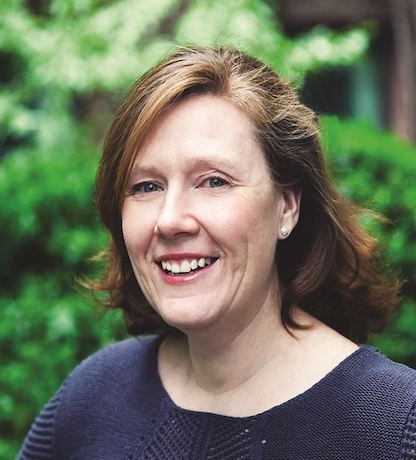 Biology Professor Tamara Kelly has been appointed as the Faculty of Science's inaugural Pedagogical Innovation Chair in Science Education (PICSE), effective Sept 1, 2021, for a term of three years.
In her role as Chair, Dr. Kelly will support the celebration and recognition of pedagogical excellence within the Faculty and lead pedagogical innovation efforts in science education. She will spearhead pedagogical innovation using evidence-based and inclusive strategies, and work with faculty to provide students with exceptional learning opportunities and improved experiences. This will include developing and adopting new pedagogy methods and technologies, improving the effectiveness of classroom teaching, working to further a collaborative culture that shares and celebrates our pedagogical expertise, and measuring the success of these endeavours.
"The Faculty of Science has an outstanding culture of pedagogical innovation, led by talented faculty members and instructors who are dedicated to students and their success. Dr. Kelly exemplifies this student-first mindset," says Rui Wang, Dean of the Faculty of Science. "Teaching and learning are the cornerstone of our students' success and our Faculty as a whole. I have every confidence that Dr. Kelly will be an outstanding asset in this new role."
Dr. Kelly joined York University's Department of Biology in 2008. She is a longstanding leader in pedagogical scholarship, and has earned a reputation as an expert teacher, mentor, collaborator, and advocate for innovation and improvement to undergraduate education. Dr. Kelly's expertise has been recognized with numerous teaching awards, invited talks, and publications. She has a proven history of innovating teaching practices in her own courses and has consistently introduced and promoted evidence-based best practices in science education.
She has worked to promote evidence-based pedagogy through the Faculty's Committee for Teaching and Learning, developed science education initiatives within the Faculty, and is a co-founder and past President of the Open Consortium of Undergraduate Biology Educators, a national organization to promote knowledge mobilization in undergraduate biology education. Prior to joining York, she served as the Science Teaching and Learning Fellow for the Carl Wieman Science Education Initiative at UBC.