The One Health Modelling Network for Emerging Infections/Réseau une seule santé sur la modélisation des infections (OMNI/RÉUNIS) officially kicked off with a virtual celebratory launch on October 14. The event took place virtually over Zoom, where more than 100 network members who helped develop the modelling network were invited to celebrate in the launch and partake in an engaging networking activity afterward.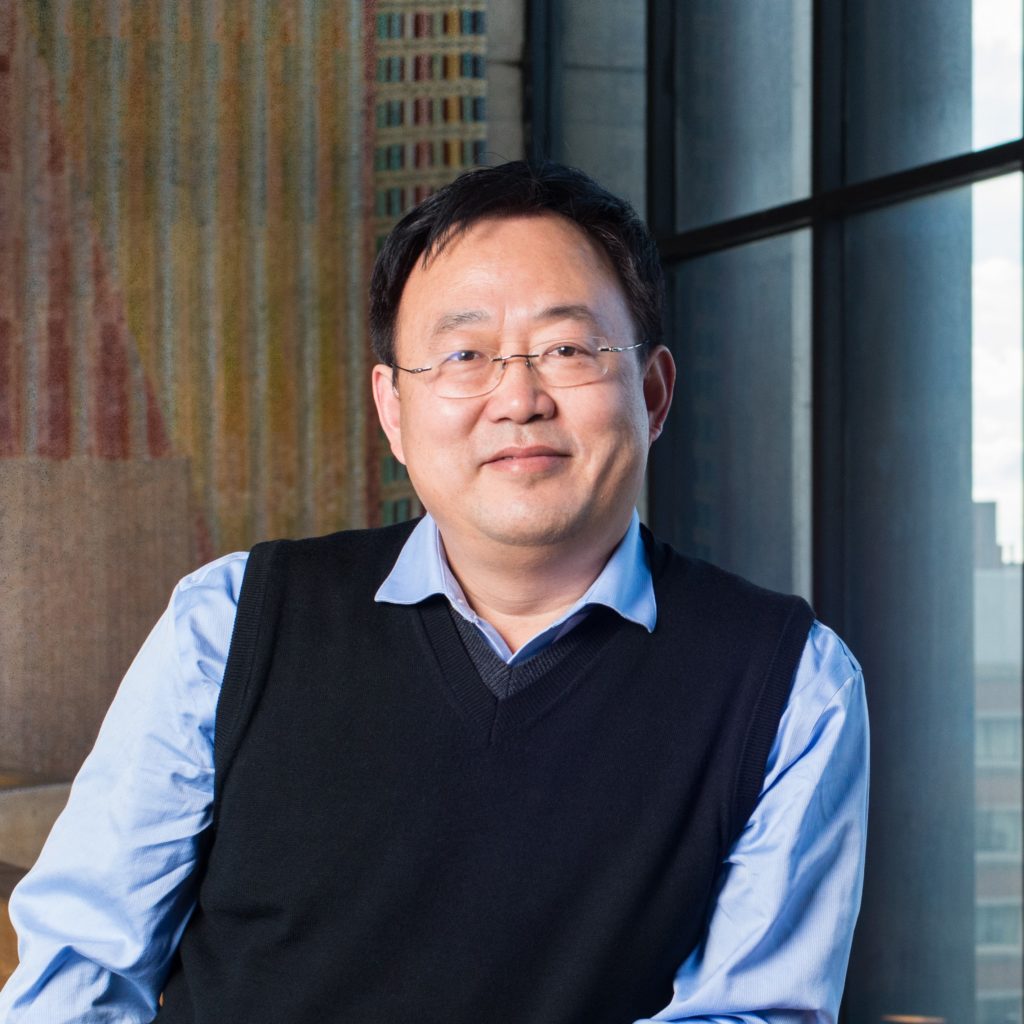 OMNI/RÉUNIS, led by Professor Huaiping Zhu in the Department of Mathematics & Statistics, is a newly established network of experts born out of the COVID-19 pandemic. York University is home to several network leads who have been instrumental in building OMNI/RÉUNIS. In addition to Professor Zhu, they include Professors Iain Moyles, Jude Dzevela Kong, and Jane Heffernan from the Faculty of Science, and Professor Sean Hillier from the Faculty of Health. The event was organized by Natasha Ketter, OMNI/RÉUNIS Program Manager who is also based at York.
The project aims to build a modelling network that will enhance Canada's early detection, warning, and response to emerging infectious diseases by systematically incorporating a multi-species, multi-system "One Health" approach into our thinking, modelling research and training capacity while also recognizing the unique impact emerging infectious diseases has on Indigenous peoples and their communities. Awarded $2.5M in federal funding by the Natural Sciences and Engineering Research Council of Canada and the Public Health Agency of Canada, OMNI/RÉUNIS is part of the broader Emerging Infectious Diseases Modelling Initiative with four other networks.
At the event, Professor Stephen Watson, chair of the Department of Mathematics and Statistics, gave a welcoming address alongside OMNI/RÉUNIS Co-Directors Dr. Hélène Carabin (Université de Montréal) and Dr. Mark Lewis (University of Alberta).
"I am very proud that my colleagues in the Department of Mathematics and Statistics at York have played such a role in creating, leading and participating in this ambitious next-generation project in disease modelling," said Professor Watson.
Professor Zhu took the opportunity to thank everyone for all their support from the beginning in preparing the proposal, successfully building the network, and all that is to come. The event started by discussing the network's goals and action plans, recent achievements, and the overall benefits of working together within a robust network. Research theme leads then presented on the 23 projects selected for funding across five critical themes, inviting stakeholders to join in on their efforts. Focus areas include Data Management, Risk for Emergence and Spillovers, Early Warning Systems of Emerging Infectious Diseases, Intervention and Control, and Indigenous Peoples Health and Wellbeing. The network's HQP Training and Knowledge Translation leads discussed their respective plans to train the next generation of mathematical modellers and launch an OMNI/RÉUNIS distinguished lecture series.
The event closed with a social activity to facilitate discussions and planning between network members in several online breakout rooms.