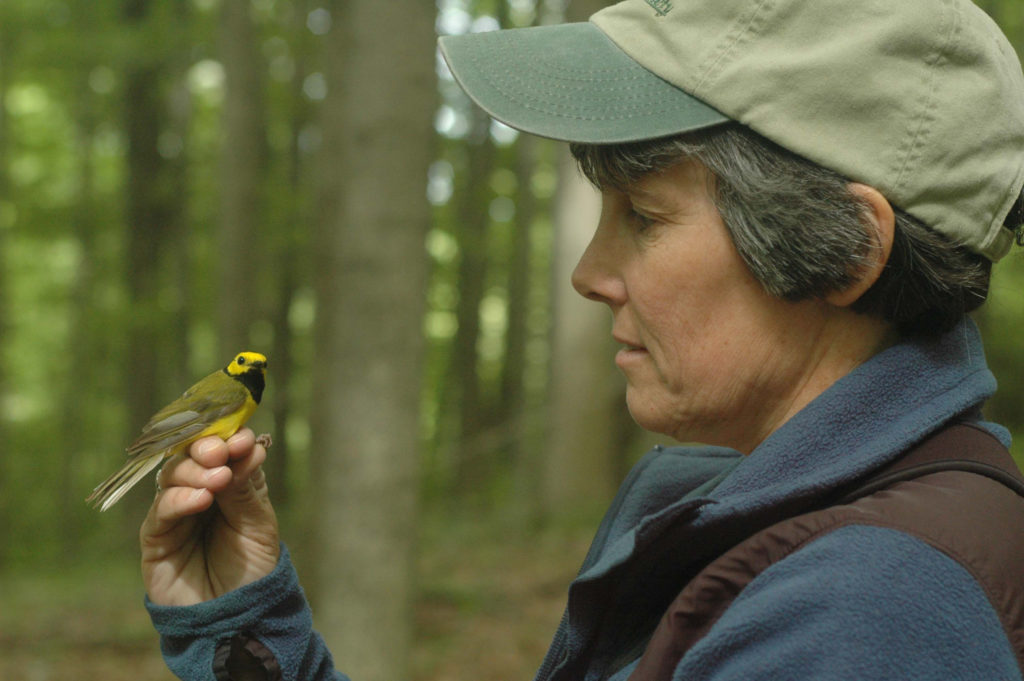 Congratulations to Professor Bridget Stutchbury on receiving the 2022 Elliott Coues Award from the American Ornithological Society (AOS). The award recognizes "outstanding and innovative contributions to ornithological research."
Stutchbury is being recognized for her "contributions to our understanding of the ecology and conservation of migratory and neotropical songbirds." Her pioneering research uses geolocators to track the migratory behaviour and patterns of tree swallows, purple martins, and hooded warblers between eastern North America and Central and South America.
The AOS is the world's largest international ornithological society working to advance the scientific understanding of birds, to enrich ornithology as a profession, and to promote a rigorous scientific basis for the conservation of birds.
Read the official award announcement on the AOS website.