Congratulations to Science students Ashlyn Nguyen and Gurnoor Kaur Brar for receiving a Robert J. Tiffin Student Leadership Award from York University. They were among 10 recipients of the award, which recognizes their leadership at York University and their contributions to the growth, development and vitality of the York community.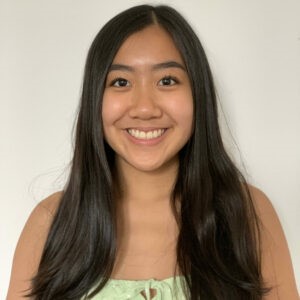 Nguyen has demonstrated proactive leadership in improving student life. As she pursues a bachelor of science, Nguyen advocates for undergraduate students within her role as the only first-year executive on the elected Science Student Caucus and the FSc Academic Policy and Planning Standing Committee. She also supports involvement in clubs through her leadership positions with the York Pre-Medical Association and the Women Empowerment Club.
Brar's passion for helping fellow students is exemplified by taking on many positions helping her peers, including being a peer mentor, peer tutor, student science ambassador and peer tutor coordinator. She has been involved at York since her undergraduate years and continues to support the community as a graduate student member of the York University Tribunal at the Office of Student Community Relations, while pursuing a graduate degree in biology. She has also received the Norman Bethune College Outstanding Contribution to College Life Award and the Peter Moens/AGSBS Graduate Award in Biology.
Read the full announcement in yFile.