The One Health Modelling Network for Emerging Infections (OMNI-RÉUNIS) and Centre for Diseases Modelling (CDM) hosted their Annual Meeting 2022 on December 19, 2022, to share the work, research outcomes and training initiatives led by network members over the past year. The link to the archive of the Annual Meeting is now available.
Professors Hélène Carabin and Jacques Bélair from the Université de Montréal co-moderated the virtual event, and in attendance were network researchers, collaborators from across Canada and the U.S., representatives from the Natural Sciences and Engineering Research Council of Canada and the Public Health Agency of Canada, as well as fellow Emerging Infectious Diseases Modelling (EIDM) networks. More than 20 speakers presented about recent research milestones. Further, York postdoctoral fellow Pei Yuan presented on behalf of her winning group of the Summer Health-a-thon which included members Jeta Molla and Zahra Khanzad (York University), Harini Kapali (University of Victoria) and Aiyush Bansal (University of Toronto).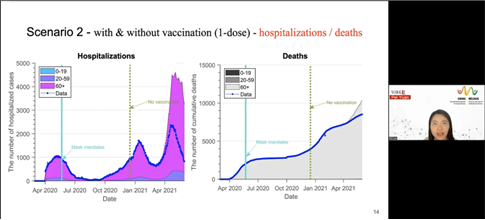 OMNI-RÉUNIS Director Huaiping Zhu, professor in the Department of Mathematics & Statistics, took the opportunity to thank everyone for all their support in his opening address on behalf of the network's leadership team.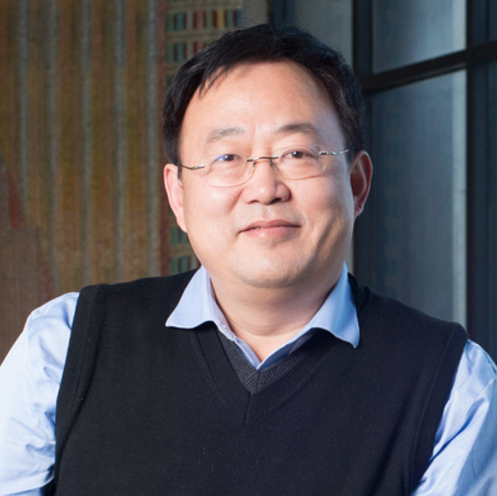 "As we continue implementing initiatives in the second and third year of the grant, it is ever so imperative that we keep striving towards the intended and long-term objective and mission of this network: to build a modelling network that will enhance Canada's early detection, warning, and response to emerging infectious diseases using a One Health approach," said Zhu. "As infectious diseases continue to emerge, addressing the interconnections between people, animals, plants, and their environment has become increasingly critical to our response and research."
Over the last year and a half, OMNI-RÉUNIS has made significant strides across various components of the network:
twenty-two active projects within four core emerging infectious disease sub-themes: Data Management, Risk for Emergence and Spillover, Early Warning Systems for Emerging Infectious Diseases, and Intervention and Control;
capacity-building opportunities for highly qualified personnel and trainees in the EIDM consortium;
knowledge-sharing events with renowned speakers; and
network growth of the governing body and team.
As a One Health research network, OMNI-RÉUNIS teams are focused on building meaningful capacity as thought leaders in this space, to ensure the sustainability of the network, support knowledge users in public health, policy, and academia, and support decision-makers in helping to make public health decisions. During the next two years, the network will continue moving forward the impactful research of its existing projects across a number of current topics, expanding its geographic reach, increasing our collaboration with policymakers, and expanding its reach internationally.
CDM and York University are home to several network leads who have been instrumental in building up OMNI-RÉUNIS from its inception. They include:
Huaiping Zhu (Faculty of Science), principal investigator and director of OMNI and CDM
Jane Heffernan (Faculty of Science), highly qualified personnel training lead
Iain Moyles (Faculty of Science), associate director and theme 4 co-leader (Intervention & Control)
Hanna Jankowski (Faculty of Science), Chair of the Equity, Diversity, Inclusivity and Decolonization Committee
Manos Papagelis (Lassonde), research lead theme 3 project (Early Warning Systems of EID)
Jude Dzevela Kong (Faculty of Science), theme 3 co-leader (Early Warning Systems of EID)