Transforming for the Future
"This Annual Review demonstrates our commitment to our students, and our vision to foster discovery, engage community and inspire a better future for us all. I hope you enjoy reading it. On behalf of the Faculty of Science at York University, thank you for your friendship and support as we push the boundaries of discovery, innovation, learning, engagement, and impact."
— Rui Wang, Dean, Faculty of Science
---
A MESSAGE FROM DEAN RUI WANG

In 2021, with the pandemic continuing into its second year — creating challenges for our work and personal lives — the Faculty of Science rose above these challenges and excelled. This Annual Review is all about celebrating that.

Our researchers opened up their labs and welcomed back their teams for the first time since the pandemic began. They forged ahead with their ongoing contributions to Canada's fight against COVID, publishing many papers to further our understanding of the virus, vaccines, and immunity. Our faculty members continued their work on COVID task forces, held seminars, and undertook important media commentary helping to educate the public.

Our staff, departments, and units made a partial transition back to on-campus and in-person services in the fall, while our instructors pivoted to teach some of their courses and labs in person.

We launched our new Strategic Plan, Science for the Future, after extensive consultation with our community. We also established our inaugural Dean's Special Advisory Board – comprised of industry leaders in science and innovation – to provide advice and feedback to our Faculty, and help drive its success. And, we established our Faculty's first Pedagogical Innovation Chair in Science Education to promote pedagogical excellence and innovation and improve the effectiveness of teaching for our students.

The Faculty made crucial strides in enhancing Equity, Diversity and Inclusion (EDI) in our Faculty with diversity-focussed hires and a new EDI Committee. We created a Dean's Scholarship for Women in Science. And we forged new international partnerships that will create exchange and study abroad opportunities, among many other benefits, for our students, and enhance our global engagement.

You can read all about these initiatives, and much more, in this report.

Last but not least, I applaud every member of our Faculty of Science community – faculty, researchers, staff, students, and our supporters – for their efforts over this past year and for remaining flexible and resilient. I am so proud of what we have achieved, together.

This Annual Review demonstrates our commitment to our students, and our vision to foster discovery, engage community and inspire a better future for us all. I hope you enjoy reading it. On behalf of the Faculty of Science at York University, thank you for your friendship and support as we push the boundaries of discovery, innovation, learning, engagement, and impact.

Rui Wang
Dean, Faculty of Science
---
BY THE NUMBERS
169
Faculty members (Full-time)
20
Undergraduate programs
82
Postdoctoral Fellows & Visitors
4,296
Undergraduate students
64% Canadian
36% International students
(Includes full-time and part-time students)
472
Graduate students
65% Canadian
35% International
(Includes full-time and part-time students)
5
Departments:
Biology, Chemistry, Physics & Astronomy, Mathematics & Statistics, Science, Technology and Society
1
Division:
Natural Science
25
Bethune-Affiliated Student Clubs
$72.3 million
Total annual budget
$14.7 million
Total research funding revenue
$1.3 million
Total fundraising amount
Annualized results since the time of the 2020 Annual Review report (as of April 8, 2022)
15
Fellows and College members of Royal Society of Canada, current and emeriti
24
Canada Research Chairs, York Research Chairs, and Endowed Chairs
3
Organized Research Units
4
Faculty-based research facilities and equipment centres:
1 Core Analytical Facility (NMR Spectroscopy, Microscopy, and Mass Spectrometry), 2 Technical Shops, 1 Science Store
---
YORK SCIENCE HIGHLIGHTS
Our Experts in the News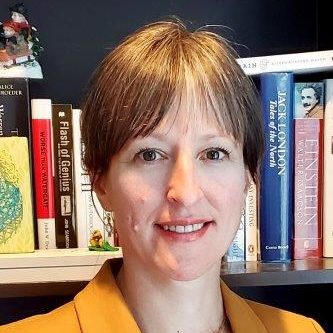 Dasantila Golemi-Kotra (Biology) is a microbiologist who has been sharing her knowledge and expertise across Canada with journalists and media covering COVID-19. On dozens of occasions in 2021, she spoke about COVID-19 transmission and infection, variants, immunity, vaccines and other public health measures with media, including CBC Radio, CTV News, Global News, Toronto Star and more. Additionally, she published pieces in The Conversation about herd immunity and the need for non-pharmaceutical interventions following the deployment of COVID-19 vaccines (co-authored with Professor Jianhong Wu, Mathematics & Statistics), as well as new COVID variants and whether vaccines will be effective against them.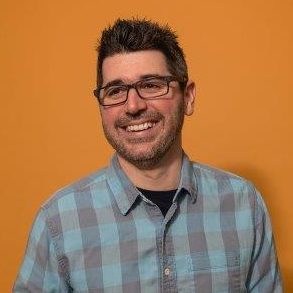 Jesse Rogerson (Science, Technology and Society) is a passionate scientist, educator, and communicator in the fields of astronomy and astrophysics. In 2021, he regularly participated in media interviews spanning a wide range of popular space topics like Jeff Bezos' Blue Origin space flight, Inspiration 4 and its all-civilian crew, William Shatner travelling to space, the Perseid meteor shower, the Einstein Ring, the Hubble Space Telescope and more. He appeared on CP24, CTV News, CBC Radio and other radio programs. He also wrote a piece for The Conversation about the NASA Mars Ingenuity helicopter flight – a first for space exploration.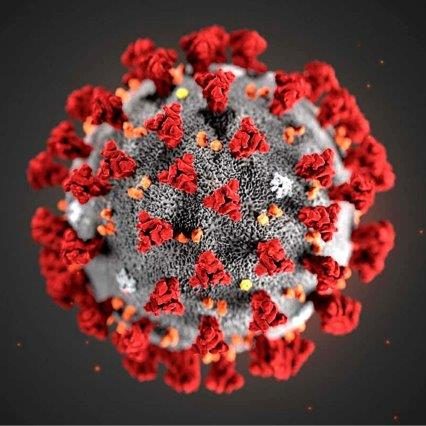 Some of our researchers in the Department of Mathematics & Statistics have been actively focused on the mathematical modelling of COVID-19 transmission, infection, immunity, vaccination and more to inform policy-makers and public health strategies (see more details). They have also been sharing their expertise with Canadian and international media since the start of the pandemic. In 2021, COVID-19 projections by the Centre for Disease Modelling were referenced in a Toronto Public Health media briefing and featured in a Toronto Star story about why Toronto needs to remain in lockdown. Professor Jane Heffernan participated in many interviews on topics such as immunity, vaccination, public health measures like masking, outbreaks and waves, and more with The Globe and Mail, CBC Radio, Global News, and CTV News, among others. Professor Jianhong Wu also spoke to media about masks, new variants, vaccine supply and contact tracing, and Professors Iain Moyles and Jude Kong were interviewed by CTV News and other media outlets about their research on lockdowns and the effect of social media on transmission, respectively.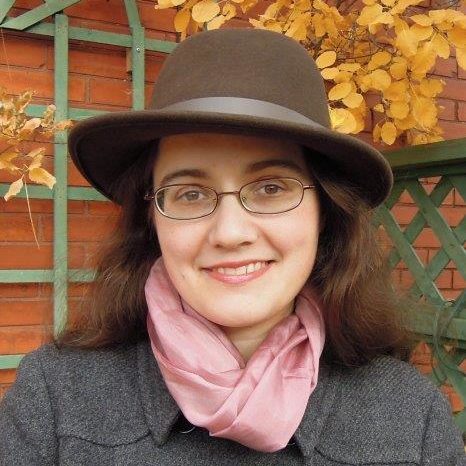 Elizabeth Clare (Biology), who joined the Faculty in summer 2021, develops and applies novel technological approaches to monitor biodiversity, identify species interactions, and assess ecosystem level responses to changes. Most recently she invented a way to extract DNA from air to detect nearby animals – an exciting new opportunity to monitor terrestrial life, particularly elusive animals underground or deep in caves. In 2021, her groundbreaking work was covered by Science, Smithsonian Magazine, New Scientist, The Guardian and more.
---
Department Chair Highlights
More Highlights
---
HONOURS & AWARDS
External Highlights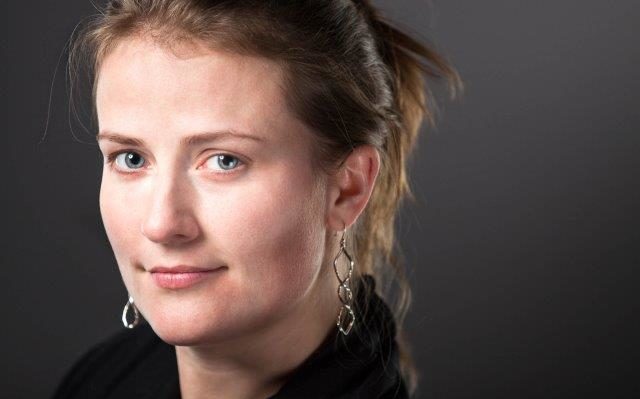 Professor Cora Young (Chemistry) received the Environment Division Early Career Research Award from the Chemical Institute of Canada. The award recognizes an outstanding early career researcher who has made distinguished contributions in the fields of environmental chemistry or environmental chemical engineering, while working in any sector in Canada. Young is the Rogers Chair in Chemistry at York University. Her research focuses on the development and use of state-of-the-science analytical techniques to probe chemical mechanisms relevant to pollutant fate, air quality (both outdoor and indoor), and climate change.
Professor Jane Heffernan (Mathematics & Statistics) was elected to the Royal Society of Canada (RSC) College of New Scholars, Artists and Scientists. The College consists of mid-career leaders who provide the RSC with a multigenerational capacity to help Canada and the world address major challenges and seize new opportunities. Heffernan was recognized for her leadership and contributions to infectious disease modelling. She leads her Modelling Infection and Immunity Lab and is the Communications Director for the Centre for Disease Modelling at York University. She works closely with modelling groups in Health Canada, the Public Health Agency of Canada, and the Fields Institute's COVID Modelling Task Force.
Professor John McDermott (Biology) was selected as the 2021-2022 York-Massey Fellow at Massey College, University of Toronto. The Fellow position allows privileges at the college and affords the opportunity to contribute to the Massey academic community. McDermott, who holds the McLaughlin Research Chair in the Faculty of Science, studies the mechanisms that cause a simple cell to become more specialized. This work is primarily undertaken using cardiac, skeletal and smooth muscle cells and neurons as model systems, and it is aimed at understanding the role of specialized proteins that bind to DNA to orchestrate gene expression. McDermott is particularly interested in studying the basic regulatory mechanisms involved in muscle cellular differentiation.
The Antihydrogen Laser Physics Apparatus (ALPHA) collaboration, which includes Professor Scott Menary (Physics & Astronomy), was a top 10 finalist in Physics World's 2021 Breakthrough of the Year for their demonstration of laser-cooling antihydrogen atoms for the first time. To achieve this, the team developed a new type of laser, which produces 121.6 nm pulses, to cool the antiatoms. They then measured a key electronic transition in antihydrogen with unprecedented precision, a breakthrough that could lead to improved tests of other key properties of antimatter.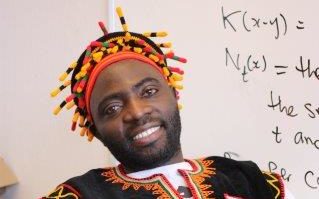 Professor Jude Kong (Mathematics & Statistics) was identified as one of the Black Heroes of Operational Research by The Operational Research Society. He is an expert in data science, machine learning, infectious disease modelling and population dynamics. His principal research objective is to use mathematical/statistical/computational modelling to study the impact of environmental stressors on species distribution and the dynamics of infectious disease. He is a member of the Fields COVID-19 Modelling Team and the CDC Africa COVID-19 Modelling task force. He is a member of the Canadian Black Scientist Network and the Canadian Center for Disease Modelling, and part of an industrial collaborative network with Sanofi Pasteur. Additionally, Kong leads the Africa-Canada Artificial Intelligence and Data Innovation Consortium.
Internal Highlights
---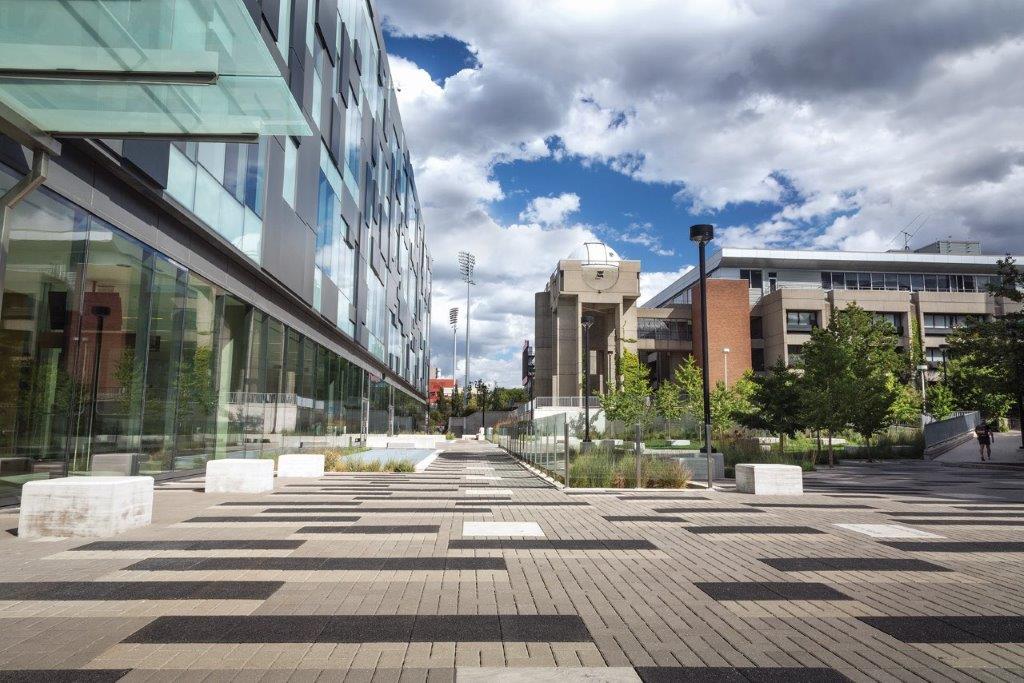 TEACHING & LEARNING
Reimagining Online Course Delivery
Professor Mary Helen Armour (Division of Natural Science) has always had an interest in trying new things, which led her to explore online teaching long before remote course delivery became a pandemic necessity. Her dissatisfaction with the way it was being done led her to Will Gage, York University's associate vice-president of teaching and learning, and the opportunity to test an innovative online course model.

"Regular classes have benefits, but online teaching always interested me because of accessibility issues," Armour said. "As technology gets better, you can create online courses that offer an equally effective learning experience, but delivered differently, as compared to in-person classes."

Armour, Gage and other educational experts are part of a team that for several years has been developing, testing and refining the "perpetual course model." The model aims to provide students with skills in knowledge acquisition, knowledge agility, autonomy and professionalism, and interaction and collaboration, while inspiring creativity. Each course's curriculum determines the knowledge they'll need to acquire, but the model offers alternatives in how that information is delivered and assessed to promote the student's mastery of both the subject matter and the aforementioned skills.

Armour was the first faculty member to test this model and it required her to rethink the full-year course "Earth and Its Atmosphere," changing the structure and order of the content. She made it modular and incorporated videos, breaking the four course themes into subtopics. 2021 was her fourth year participating in the perpetual co-model experiment and she has refined her approach and content each year, learning from her experience and student feedback.

"The first year, I made everything due at the end of the course, which was open to students from all years, and the procrastination was horrible," she said. "I realized that they aren't that disciplined, so I reinstated due dates within the themes, but the material was open to students to work on weeks before it was due to allow them scheduling flexibility."

The team now has five courses being taught using the perpetual course model and they meet monthly to discuss and troubleshoot. They are also considering how technology and artificial intelligence can assist the instructors, such as in making the course model responsive to students' learning styles.

The perpetual course model is working towards making high-quality learning opportunities available online in a way that is most beneficial to everyone involved, pandemic or not.

Adapted from story written by Elaine Smith for York U Innovatus.
Share this article: Facebook | Twitter | Email
---
Teaching the Skills to Succeed at University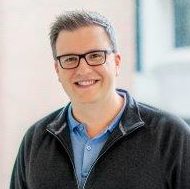 Having taught high school earlier in his career, Professor Andrew Skelton (Mathematics & Statistics) saw firsthand the gaps between a graduating student's experience and the demands of a university education and set out to bridge them.

"There are big changes in study skills, life skills and learning skills and students need to acquire the ability to reflect and adjust," said Skelton.

In the United States, it is quite common to find First-Year Seminar courses, taken for credit by first-semester undergraduates. These courses have a small faculty-student ratio and focus on assisting students to develop practical and intellectual skills that will enhance their university experience. Such courses aren't prevalent in Canada, so Skelton began pondering how a Canadian model might look.

His solution was to develop standalone modules that could easily fit into a first-year course. The models address three types of student needs: mathematical skills (e.g., learning from homework problems), study skills (e.g., avoiding procrastination), and life skills (e.g., managing academic stress).

The project has been three years in the making. The first year was funded by the Junior Faculty Fund in the Faculty of Science. Skelton had three summer students work with him to develop proof of concept. Feedback from the first group of students led Skelton to modify the offerings. The second year was funded by an Academic Innovation Fund grant and was focused on balancing the cost and benefit to the students to create a product they would find valuable.

"I wanted them to be of benefit to students in terms of time and emotional energy and wanted to determine how to advertise them to students and how they would figure into a student's grade," Skelton said. "In doing so, I realized they were built for me and my teaching style and weren't transferable to other professors."

Therefore, the third year of his project (2021), funded by a grant from eCampus Ontario (and the York Science Scholars Award program), Skelton focused on making the modules suitable for use by any faculty member.

"If you, as a faculty member, have an interest in helping the students in your course with these learning skills, I have a product that you can adapt to your teaching style," Skelton said.

Skelton used the modules with 1,200 first-year students in the fall 2021 semester and is currently evaluating the impact they had in the classroom. In early 2022, the modules will be posted online to the eCampus Ontario website, so that they are available to faculty anywhere.

Adapted from story written by Elaine Smith for York U Innovatus.
---
STUDENTS & TRAINEES
Share: Facebook | Twitter | Email
---
OUTREACH & ENGAGEMENT
Our Science Engagement Programs (SEP) offer innovative and enriching programming designed to inspire youth to explore science, technology, engineering, and mathematics (STEM). Programs take place on Keele Campus, as well as within schools, community centres, and other educational institutions.
The Past Year: 2021
SEP celebrated its 15th anniversary. Acknowledging the challenges of the COVID pandemic, we offered both online and in-person programs, when possible, under pandemic restrictions. This past year, more than 3,000 youths in grades three to 12 participated in our programs, including Online Summer Explorations, Spark Lab courses, in-person Science Exploration Camps, STEM Clubs, Science Rendezvous, and York Science's CanCode Workshops. Based on surveys, 94 percent of students would recommend our programs.

The SEP team mailed out more than 3,700 activity bags to online participants across Canada and internationally, including as far away as Egypt, India, Peru, Saudi Arabia, and Turkey.

Not letting challenges of the pandemic dampen the enthusiasm for our offerings, we saw some of our most popular camps and courses subscribed fully online. For those in grades three to six, that included Space Science, Neuroscience: Meet the Mind, Marvelous Mechanics, and Mini-Robotics. For those in grades nine to 12, Neurobiology and Immunology were most popular.
"It was an amazing journey and I loved every minute of it. It didn't even feel like a classroom, more like a friendly discussion with my friends. I learned so much and I'm never [going to] forget this."
— Student from Neurobiology
"Exactly what my child needed after a long year of distance learning from the pandemic … He's re-inspired and excited [about] learning. Thanks!"
— Parent from Space Science
Science Rendezvous
In 2021, the annual national science festival Science Rendezvous pivoted to an online event. York Science's virtual site was the second most attended event in Canada. Participants raced (virtually) between event sites across the country, answered challenges, and learned about Canadian research and innovations. Our "Science Chase" event site featured escape-themed challenges, including saving the world with YU Starchaser 1000, diagnosing pet patients at the YU Veterinary Hospital, and using knowledge from the YU Forensics Academy to solve a mystery.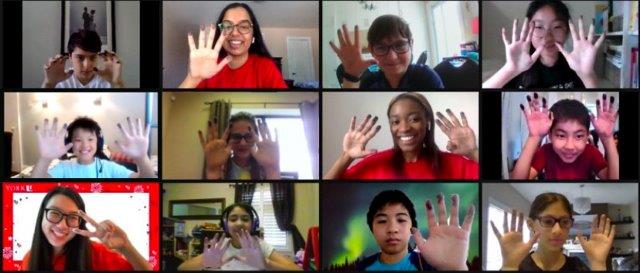 Since 2006...
In 2006, SEP started with one elementary camp and 55 students. Since then, we have grown to offer enrichment programs running throughout the year for students in grades three to 12, in-person and online, in multiple locations and reaching more than 37,000 students over the past 15 years.

Since 2015, SEP has expanded with additional programs, including Mississauga Library Workshops and Camps in partnership with Amgen Canada, Spark Lab Program, PA Day Program, and a fully-subsidized York CanCode Workshops/Camps program. The Spark Lab Program was developed to give high school students easier access to science by using experiment-based hands-on learning. Over this period, we also welcomed back past campers in new roles in the Volunteer Program and some even became instructors.

In 2020, we launched our first virtual Science Explorations Summer Camps and Spark Lab Courses. Through partnerships, and recognizing the economic challenges posed by the pandemic, SEP was able to offer programs at a drastically reduced cost, allowing all members of the community to attend. Within a couple of days of launch, SEP reached maximum capacity with a waitlist of more than 400. Since our programs were online, we continued to be able to reach students across Canada and the world.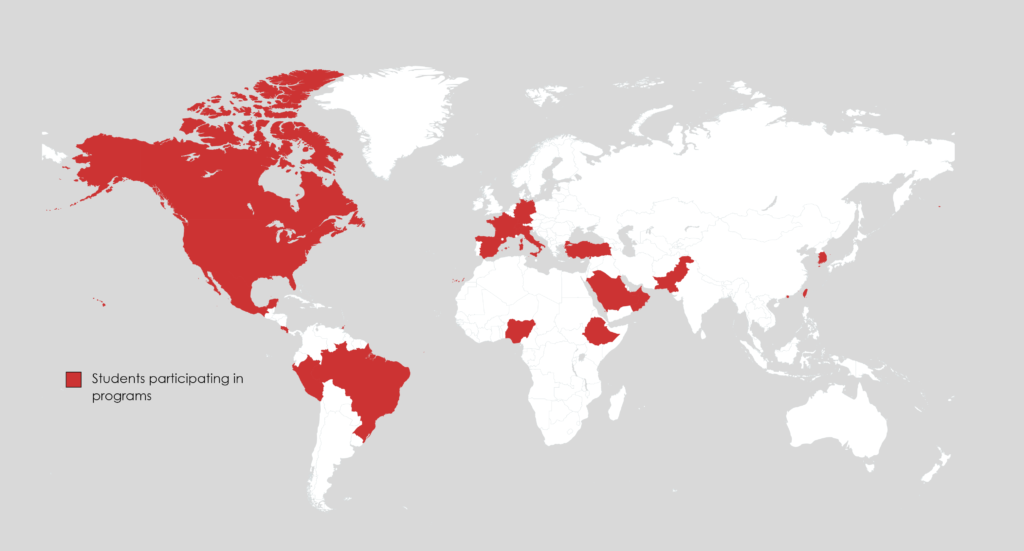 Partnerships
Over the years, SEP has partnered with many schools, community groups, and organizations to offer programs to a wide variety of youth groups including:
Actua;
Science Rendezvous and the City of Markham;
Amgen Canada;
Public libraries across the GTA;
Science Literacy Week;
York Region Science and Technology Fair;
STEM Parent Conference; and
The Toronto District School Board, and private schools.
---
ALUMNI SPOTLIGHTS
Earle Nestmann and Pamela Ohashi Receive York U Alumni Awards
For 21 years, the York U Alumni Awards have celebrated alumni who exemplify the values of York University, have made remarkable contributions to their fields, and have changed the world for the better.  Two Science alumni were among the 2021 winners.
Earle Nestmann (MSc '71, PhD '74)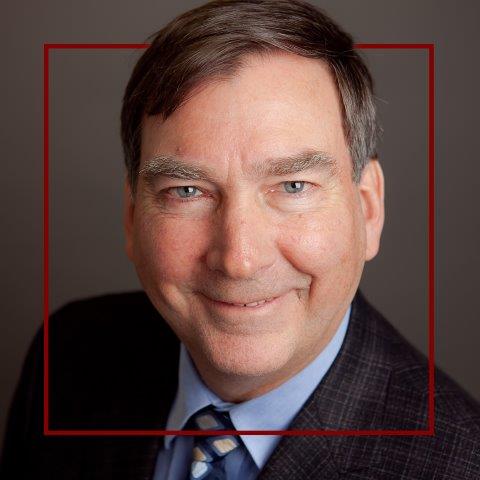 Outstanding Contribution – An alumnus/a who has made a significant contribution to the advancement of York and its students through exceptional service, commitment and/or philanthropic contributions.
Nestmann, president at Health Science Consultants Inc., served in the Biology department as assistant professor from 1974 to 1977, and later as a member of the Board of Directors of the Alumni Association from 2006 to 2014 and the 
Board of Governors from 2013 to 2020.   
Nestmann has published more than 100 scientific articles and was co-editor of the proceedings of an international conference on chemical mutagenesis and of a laboratory manual on recombinant DNA technology. He has served on several editorial boards for scientific journals and was president of the Genetics Society of Canada. He was a research scientist at Health Canada and pesticide regulatory manager for a multi-national company before becoming a principal of an international consulting firm. Nestmann continues to consult part-time as president of Health Science Consultants Inc. Together with his wife Berna, Nestmann has provided exemplary philanthropic support for York science students and faculty for over 15 years.  
Pamela Ohashi (BSc Hons '82)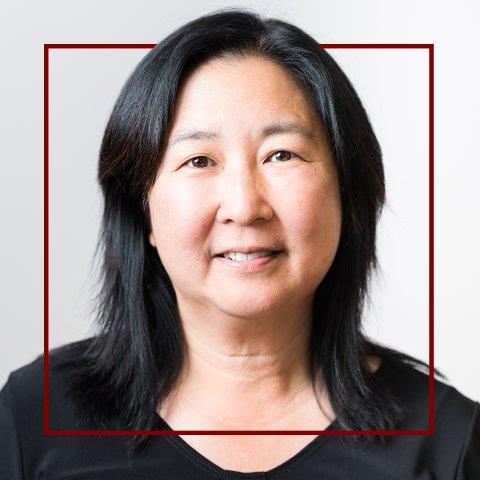 Tentanda Via – An alumna/us who has demonstrated innovative, unconventional, and daring leadership and success, reflecting the university's motto, "The way must be tried."

Ohashi is the director of the Tumor Immunotherapy Program at Princess Margaret Cancer Centre. Her research interests involve understanding T-cell tolerance as well as strategies to promote tissue-specific immune responses and translating these findings into clinical trials.

Her research has proven many basic principles in T-cell tolerance and identified novel concepts in immune regulation. One of her greatest achievements in the field of immunological science is her contribution to the establishment of an immunotherapy program at Princess Margaret. This involved leading clinical, academic, and industrial players in the field, linking research in genomics and bioinformatics with basic and translational science and clinical trials of novel anti-cancer immunotherapeutics.
Share this article: Facebook | Twitter | Email
---
Naz Chaudary: Putting Her Heart into Cancer Research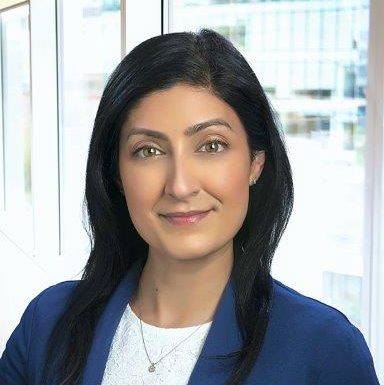 Driven by a fascination with biology, Naz Chaudary (Hon BSc '98, PhD '04) began her undergraduate studies in biotechnology and cell biology – and her 10-year journey – at York University in 1994. Now a researcher at Princess Margaret Cancer Centre, she looks back fondly at her time at York as being the backbone for her career in academic science.

Chaudary was an ambitious undergraduate student who used all of the opportunities at her disposal to learn, grow, and interact with professors and researchers at York. This was how she found herself in a fourth-year Honours Thesis course, an eight-month-long laboratory research project experience, learning from former Biology Professor Imogen Coe (now at Ryerson University), who would inspire her to apply to graduate school and eventually become her PhD supervisor.

"That research course was a turning point for me," said Chaudary. "I learned how to appreciate the complexities of basic science as an undergraduate student and how scientific experiments were designed. I realized I enjoyed exploring the unknown in science and redeveloping experiments. Dr. Coe taught me from the ground up and was a great mentor."

With Coe's guidance, Chaudary received an Honours Thesis Research Award, applied to graduate school, and continued her research in Coe's lab until she completed her PhD in 2004; she was also a recipient of the Haynes York Graduate Scholarship. Her research was in cardiovascular biology, particularly investigating how heart cells thrive in low oxygen conditions (hypoxia) via nucleoside transporters. She then ventured into cancer research, moving onto a postdoctoral fellowship in radiation biology at the University of Toronto under the mentorship of Richard Hill before landing a position at Princess Margaret as cancer research scientist.

"Four fulfilling graduate years, at York, as a PhD student taught me how to critically interpret data, think creatively outside the expected results and most importantly never undermine the importance of controls. I believe there is great value in basic science; that foundational experience and knowledge follows you wherever you go."

As a cancer researcher in the Department of Radiation Oncology at Princess Margaret, Chaudary along with a team of radiation oncologists and biologists, studies how tumour cells thrive in a radiation resistant environment, why some cancer cells respond well to treatment while others do not, and the role of the immune cells in the tumor microenvironment. In the lab, her team micro-surgically develops and uses mouse models that mimic the spread of cancer cells in humans and their response to treatment, with the aim that their findings can help develop better cancer treatments that are not just effective to treat the disease but also less toxic to surrounding healthy cells in the body.

Chaudary received the Exceptional Research Support Award in 2019/2020 in Radiation Medicine Program at Princess Margaret and has authored several scientific research papers throughout her career.