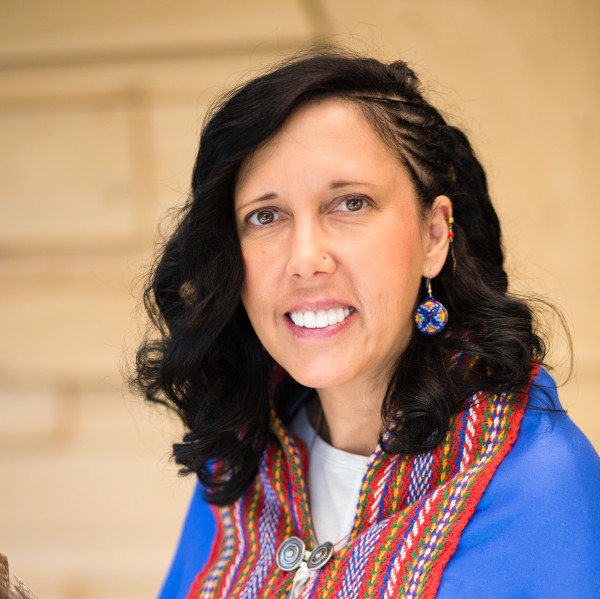 Carrie Bourassa
Dr. Carrie Bourassa, B.A., M.A., PhD is the Scientific Director of the National Institute of Indigenous Peoples' Health – Canadian Institutes of Health Research (CIHR-IIPH) and a Professor, Community Health & Epidemiology, University of Saskatchewan. She is the Nominated Principal Investigator for the Canada Foundation for Innovation (CFI) funded Morning Star Lodge and the Cultural Safety, Evaluation, Training and Research lab, hosted at the University of Saskatchewan, Saskatoon.
Dr. Bourassa has nearly 20 years' experience as a professor in the field of Indigenous health studies. As Scientific Director of IIPH, she leads the advancement of a national health research agenda to improve and promote the health of First Nations, Inuit and Métis Peoples in Canada. Dr. Bourassa has been recently appointed as the Indigenous engagement lead for the COVID-19 Immunity Task Force and the Indigenous lead for the Rapid Response team, Saskatchewan Health Authority.
Dr. Bourassa is a member of the International Research Advisory Board (IRAB) for the Health Research Council (New Zealand) and a member of the Health Quality Council Board of Saskatchewan. She was appointed to the National Research Council of Canada Advisory Board (NRC). Dr. Bourassa is Métis and belongs to the Riel Métis Council of Regina Inc. (RMCR, Local #34).