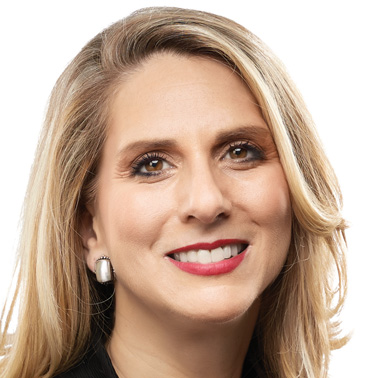 Cheryl Reicin
Cheryl Reicin is the chair of Torys Life Science Group, which operates in both Canada and the U.S., and also leads the firm's cannabis practice. Prior to joining Torys, Reicin led the 85-attorney life science group of a US law firm.
She has the distinction of being ranked as a leading lawyer in life sciences in both the US and Canada and has received numerous recognitions and awards, including LMG Life Science's Finance & Transactional Lawyer of the Year; Best Lawyers in Canada – Life Science Lawyer of the Year and Best of the Best – Leading Lawyer in Life Science; and Canada's Top 25 Women of Influence. She has also been inducted into the Hall of Fame of Canada's 100 Most Powerful Women
Reicin is one of the leading practitioners in the life science area globally, having represented more than 400 companies, including biotech giant Amgen. Her practice focuses on biotechnology, medical devices, health information and other technology-based companies, and representation of private equity/venture capital funds and investment banks that fund such companies. She also represents academic medical centres and universities.
Reicin is involved in numerous charitable endeavours, including serving as a trustee for The Hospital for Sick Children, a director of The SickKids Foundation, the chair and Founder of Genesis UJA, a member of the business advisory board of the Institute for the Study of Aging, and as a steering committee member of W*I*T*H (Women Innovating Together in Healthcare).
Reicin is a summa cum laude graduate of Barnard College, Columbia University, and the Harvard Law School.