Atmospheric Ozone: Don't change it!
Speaker
Don Hastie
Level
Grade 12 only
Category
Chemistry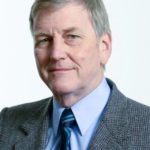 In the stratosphere, relatively high concentrations of ozone remove harmful ultraviolet light from the sun and so protect life from its harmful effects. In the troposphere there is a much smaller amount that serves to cleanse the atmosphere.
Human activity is changing ozone concentrations at both levels, with adverse effects on the environment. Use of chlorofluorocarbons is decreasing stratospheric ozone concentrations. This increases the UV radiation at the surface leading to increases in skin cancer. At the earth's surface photochemical smog is raising ozone above natural levels. This can impair lung function in humans and animals and lower crop yields.
This talk will look at the chemistry of ozone and explain why human activity can increase or decrease ozone, and what can be done to mitigate these impacts.