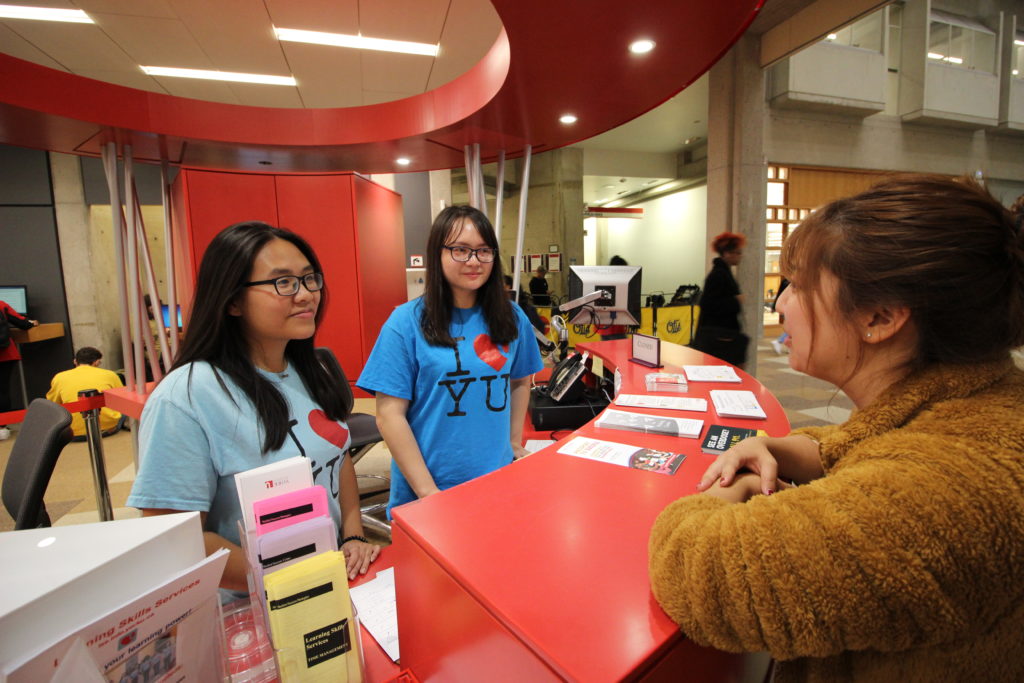 1-1 Learning Support
What is Peer Academic Coaching (PAC)?
Make an online appointment with one of our awesome Learning Skills Peers for a 30-minute session to discuss learning skills-related strategies designed to support your academic success.
Who can book a PAC appointment?
PAC appointments are open to all YorkU students (undergraduate & graduate).
We strongly encourage students to participate in a Learning Skills Workshop prior to booking an appointment.
What can we discuss in an appointment?
PAC appointments covers a variety of topics to accommodate students' learning needs. Students can ask Learning Skills Peers for help with how to create a suitable schedule, manage academic readings, or even how to prepare for their exams. Please see our list of our workshop topics for a better idea of how we can help.
Looking for support with a different question? Please see the Learning Commons FAQs to learn about additional academic supports on campus.
How do I book an appointment?
Students are required to create an account on WC Online to book a PAC appointment. To see available appointments and for step by step instructions on how to make an appointment, visit How to Book An Individual Learning Skills Appointment.
Appointments will appear in the booking system one week in advance. If you do not see any available times right now, please check back. Appointments for Fall 2021 will start Oct. 4th.
Don't want to wait for an appointment? You can drop-in to the Virtual Learning Commons Welcome Desk for a quick chat with a Learning Skills Peer.