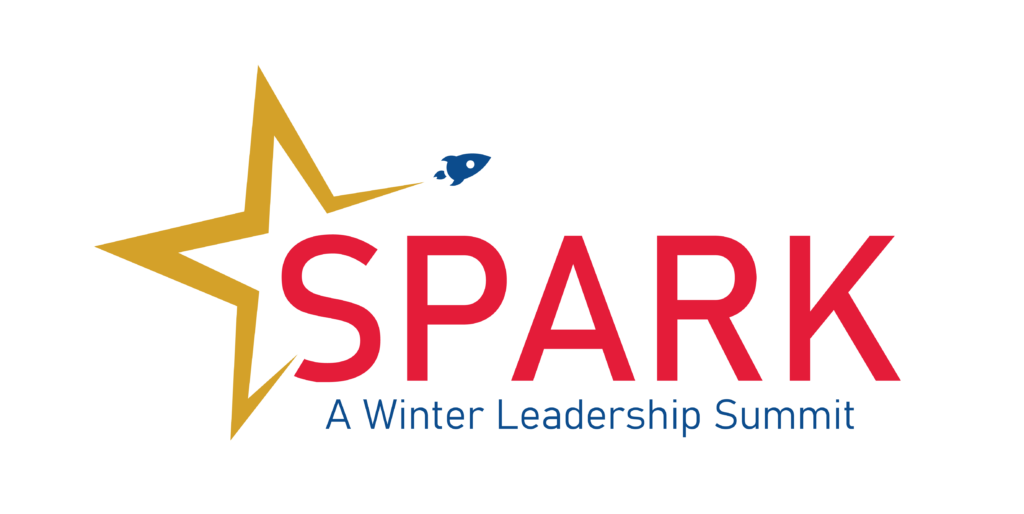 Welcome to the SPARK: Winter Leadership Summit 2021!
DATE: Friday, February 4, 2021
TIME: 10am - 2:20pm
LOCATION: Zoom (Session links TBA)
Brought to you by the Office of Student Community & Leadership Development in collaboration with Alumni Engagement.
---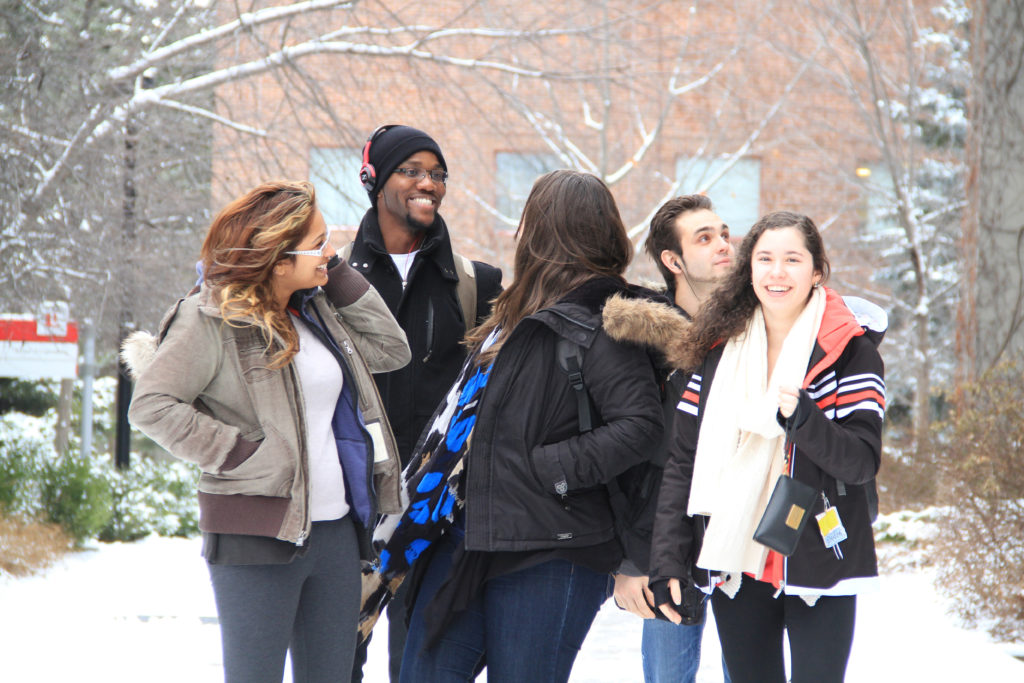 What to Expect
The Winter Leadership Summit is specifically designed to SPARK the leadership potential of both continuing students and those who are graduating. With multiple sessions to choose from, the summit is designed to SPARK leadership potential for York students as we look at welcoming people back to society during the pandemic and building leadership capacity, so that students and graduates can cultivate a leader within and thrive in the ongoing uncertainty.
Bolster your learning while engaging with other students, faculty, and professional staff. Launch into your future!
If you have any questions or concerns please contact Kat Dickson by email at katd1@yorku.ca
---
Session Schedule
Time
Session
10:00 - 10:10am
Welcome
10:10 - 10:50am
Keynote: Maximize Your Leadership Potential
Stacey Ann Berry (BA '08, MPPAL '14) Founder and President of Bstellar™ Group Inc.

Maximize Your Leadership Potential will provide tips and strategies to help you develop key attributes of an impactful leader. Stacey Ann Berry will share essential principles for living a life of fulfilment, wellness and success. This talk will inspire you to choose a career that aligns with you values, lift others as you climb and rise above challenging times.

ZOOM SESSION LINK

10:50 - 11:00am
Break
11:00 - 11:50am
Concurrent Session One
Presentation Skills
Rana Barakat and Aleeza Qayyum, Learning Skills Services Peers, Learning Skills Services

Does the thought of presenting in front of a group make you nervous? If so, you're not alone. This workshop will provide you with the essential tools you need to effectively develop and deliver a presentation.



ZOOM SESSION LINK


Orienting Yourself to Allyship (Allyship Part 1)
Zhaleh Afshar, Advisor, Education & Communications, Centre for Human Rights, Equity and Inclusion

This session offers a series of engaging activities and reflection exercises that challenge participants to:
Contextualize their social location based on their identity.
Deepen their understanding of allyship in a personal and institutional setting.
Practice active allyship and develop strategies to have brave conversations.




ZOOM

SESSION LINK

Well-Being Strategies During Changing Times
Jude Kelley & Mae MacNeil, Peer Health Educators, Health Education & Promotion

Transitioning to university is challenging enough during the best of times. As we navigate the hybrid learning environment, many of us are coping with 'change fatigue' as we continue to adapt to the uncertainty of the pandemic. The quality of our well-being impacts everything from academic success, physical health, our ability to manage stressors and our relationships with loved ones.



ZOOM

SESSION LINK

11:50 - 12:30pm
Lunch
12:30 - 1:20pm
Concurrent Session Two
Dialogue Across Difference
Lyna Truong, Student Engagement Coordinator, Student Community & Leadership Development

With the socio-cultural-political landscape both around the world, and on our campuses becoming increasingly complex & nuanced, we're looking forward to spending some time connecting around how to engage in meaningful dialogue with others despite our individual differences in this session.



ZOOM

SESSION LINK

The Ecology of Allyship (Allyship Part 2)
Zhaleh Afshar, Advisor, Education & Communications, Centre for Human Rights, Equity and Inclusion

In this follow up to our session Orienting Yourself to Allyship, this workshop explores the multiple roles people can play in building solidarity across lines of difference, examples of solidarity movements, and personal reflections on how to find your own stake in movements.



ZOOM

SESSION LINK

Well-Being Strategies During Changing Times
Arian Hamal & Hiba Khan, Peer Health Educators, Health Education & Promotion

Transitioning to university is challenging enough during the best of times. As we navigate the hybrid learning environment, many of us are coping with 'change fatigue' as we continue to adapt to the uncertainty of the pandemic. The quality of our well-being impacts everything from academic success, physical health, our ability to manage stressors and our relationships with loved ones.



ZOOM

SESSION LINK

1:20 - 1:30pm
Break
1:30 - 2:20pm
Case Study: "The Comedian"
Jeffrey Collins, Project Coordinator, Student Engagement
Andrew Brown, Student Engagement Coordinator, Student Community & Leadership Development

This case study simulation takes an in-depth exploration of the principles of of freedom of expression at York University and implores you to consider the individual and community impact surrounding offensive expression at events.



ZOOM

SESSION LINK