Ariana Mah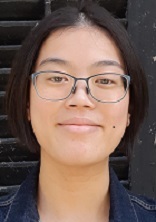 "I am determined to use my experience in student governance to make a difference at the university level, and to never forget the community at Glendon who helped me gain the confidence to get where I am today."
Ariana Mah has experienced first-hand the supportive and welcoming atmosphere of York University as an undergraduate student. Her transformation from a quiet and unsure first year in 2019 to the student leader and community voice she is today would not have been possible without the supportive undergraduate community she has surrounded herself with.
Ariana is an honours Bachelor of Arts student studying political science at York University's Glendon College. In addition to her studies, she works as a research assistant within the Research at York program, and leads Glendon's bilingual newspaper, Pro Tem, in her role as Editor in Chief.  She is also active in governance at both the student and college level, in her roles as Chair of the Glendon Student Caucus, and student representative on the Faculty Council and its various committees.
"As a political science student, it has always been my intention to get as much real-life experience in politics and governance outside of the classroom as possible," she says of her decision to campaign for the Board of Governors role.  "I want to assure you that I did make the right choice, that I will work for you, the students, in everything I do. I promise to dedicate my time on the Board to a multitude of issues; improving student wellbeing, increasing francophone representation within York, bringing greater attention to the virtues of Glendon College, and promoting increased diversity within the university community," she writes.
Ariana was honoured in 2022 with the Neal Stephenson Glendon Involvement Award, an accolade awarded annually to a full-time continuing undergraduate Glendon student in good academic standing, who demonstrates dedication and commitment towards the Glendon community.