Jacques Demers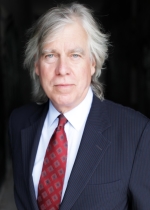 "As a pioneer of new developments in law and investments, I was inspired to join York's Board after learning about the University's innovative approaches to higher learning."
Jacques Demers has more than 40 years of achievement in investment, law and pensions, both in Canada and around the world.
The co-founder, chairman and managing partner of AGAWA Partners Inc. and its asset management subsidiary, AGAWA Fund Management Inc., Jacques began his career as a banking and corporate finance lawyer in 1977. He co-founded and led one of Canada's most respected business law firms, Meighen Demers, where he pioneered a number of "first-of-a-kind" financing models, including airport, courthouse, hospital and toll highway public-private partnerships.
From 2008 to 2015, he was president and CEO of the strategic investment division of the Ontario Municipal Employees Retirement System (OMERS), the pension fund for Ontario's government employees and one of the largest institutional investors in Canada. As a member of OMERS's senior executive leadership, Jacques managed $3.5 billion of investments and led a number of strategic initiatives, including the $12.6 billion Global Strategic Investment Alliance infrastructure fund, OMERS Ventures and Airports Worldwide.
Currently, Jacques is the chairman of Red Rock Insurance Services Ltd. and a member of the World Ocean Council Board of Directors, the Japan-Canada Chamber Council and the Sovereign Wealth Fund Institute Advisory Board. Fluent in English and French and with basic proficiency in Japanese, he is an in-demand speaker on investment, legal and pension-related matters.
Jacques was appointed to the York University Board of Governors in 2015. He serves as Chair of the Investment Committee, a member of the Executive Committee and Chair of the Pension Fund Board of Trustees.