Land Acknowledgements in a Virtual World
By Robin Sutherland-Harris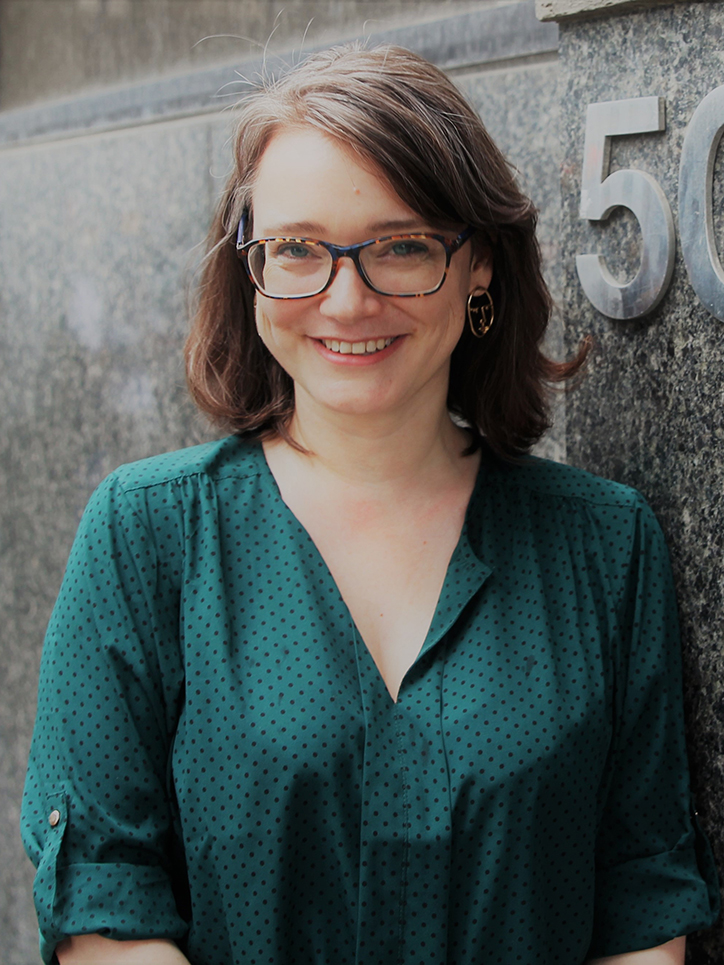 Please note: This is as much a personal reflection as an imperfect resource, and we invite your comments, corrections, and reflections.
As higher education in Canada edges closer to our one-year anniversary of fully remote teaching and learning, I've been thinking about where we're spending our time, both physically and mentally. With many of us working from home, teaching and learning communities that were once grounded in specific physical locations, rooted in the local, whether a classroom, a campus, or a city, are now scattered. We are no longer contained by place, but rather, as communities, contain many places within us and bring them into the online learning environment, students and teachers connecting across the country and throughout the world. And in our minds, this online environment is a space in which we increasingly move with ease, understanding its shapes, boundaries, and flow. It is in many ways a place-less space—it can feel as though it exists both everywhere and nowhere.
We have also just passed another significant anniversary, with December 2020 marking five years since the Truth and Reconciliation Commission released its final report. One widespread practice furthered by the Commission's work has been that of land acknowledgments, seen by many as a necessary first step towards recognizing the relationships between Indigenous Peoples and their traditional territories, and honouring the original occupants of the land. Land acknowledgements have become increasingly common in higher education institutions, appearing not only at major events such as convocations or governance meetings but also in individual classrooms and courses. As such acknowledgments have become more common, they have also sometimes been criticized as rote and overly scripted, or downright hypocritical. Some Indigenous leaders who have been involved in crafting territorial acknowledgements, such as Ryerson University's Hayden King, now regret their contributions. Certainly, for many at York University who have tried to find ways to integrate our institutional statement into teaching, learning, or working contexts in ways that do not feel overly stiff or meaningless, this struggle is real. And for the past year, we have faced the additional challenge of doing so in the online environment. How can we make these important connections with the land, its original occupants and current treaty holders, and our teaching and learning communities, all in this place-less virtual space?
Before I offer some pragmatic suggestions for meaningful engagement with land acknowledgements in online spaces, I would like to raise a few points for consideration that pertain to all settings, whether online or face-to-face.
First, despite the critiques of formal or set land acknowledgements shared above, there is immense value in the specific words and phrases laid out in institutional statements such as York's. This wording was carefully and thoughtfully chosen by Indigenous leaders and Elders, amongst others at York. We should respect and honour this work.
Second, regardless of the online or face-to-face context of a land acknowledgement, there is value in adding to the carefully chosen words of institutional statements with authentic and meaningful connections, whether to our own positionality, to our own location and relationship with the land, or to the content or topic of the course, class session, or meeting.
Finally, consider reflecting on and incorporating a commitment to action. Why are you acknowledging the land and what is the relevance of Indigenous rights to you as an individual, to your discipline, or to your course? Can you speak to how you will seek to support Indigenous rights in the future? Some good resources for helping craft these more individualised components of a land acknowledgement, should you want them, can be found through Native Land and through Amnesty International.
Returning to the online context, I've been noticing land acknowledgements being brought forward in many ways in the virtual world, and have been exploring some of my own as well. The nature of the online spaces that we gather in, as well as our collectively changed circumstances due to COVID-19, mean that we have additional ways of positioning and engaging with land acknowledgements. Here are just a few ideas that have worked well to generate reflection, connection, and meaning in my recent experience:
Indigenous rights, like online technologies, are global: In synchronous Zoom sessions, I often follow York's land acknowledgement with a few words to recognise the original inhabitants and current Indigenous peoples of the land where Zoom is headquartered, in San Jose, California, the Muwekma Ohlone. I am currently drafting something similar for use in the asynchronous environment of eClass, to acknowledge the Whadjuk Noongar people of Perth, Western Australia, where Moodle is based. When we use these technologies, we are connected to the places where they are rooted, and are indirect participants in the ongoing extraction of resources from these lands. Acknowledging this has led to some fascinating and enlightening follow-up discussions, both about global Indigenous rights and global teaching technologies.
Our teaching and learning communities are scattered but rich: One way to invite your students or colleagues into deeper engagement when sharing a land acknowledgement is to also make space for them to share from their own perspectives and locations. By inviting participants in a Zoom session to contribute an acknowledgement of the land where they are situated in the chat window, or a reflection on their connection to it, we can recognise our collective ties to many places. A minute for private silent thought in response to a well-chosen and relevant prompt following a land acknowledgement can also be powerful. In a similar way, an asynchronous land acknowledgement using a discussion forum can be a virtual space that invites many voices into an ongoing conversation. I have participated in some rich and heartfelt exchanges in such forums—they can lend themselves well to slow, thoughtful, and reflective discussion.
Learning (and un-learning) is infinite: One of the advantages of teaching, learning, and working in the online environment is that the entire internet is right at our fingertips. As educators, we can use this to extend the scope of a land acknowledgement beyond a single moment. Connecting students with additional resources, or creating a space for the whole class to contribute to a shared resource bank, can turn a land acknowledgement from an introductory formality into ongoing and collaborative knowledge generation. Here are just a few resources that I have used to help expand the conversation. If you have favourites of your own, please share them in the comments!
As individual educators, we may not have the power to ensure that the Truth and Reconciliation Commission's seven education-related calls to action are achieved (not one of them is yet complete, by the way), but we can take the relatively small and easy step of continuing to acknowledge the importance and true significance of the land on which we live and work. Despite the fact that we may feel distanced from both the land and our communities due to the restrictions of the pandemic and spending so much time online, I believe there are still ways to make land acknowledgements a regular, authentic, and engaging part of our virtual teaching and learning world.
We would love to hear from you! What land acknowledgement practices have you been continuing, adapting, or adopting for online contexts?
About the Author
Robin Sutherland-Harris is a white woman of settler descent, who grew up in Treaty 7 territory in Southern Alberta, traditional lands of the Blackfoot Confederacy, the Tsúūt'ínà First Nation, and the Stoney Nakoda. She currently lives and works in the area known as Tkaronto, which has been care-taken by the Anishinabek Nation, the Haudenosaunee Confederacy, and the Huron-Wendat. As an Educational Developer at the Teaching Commons, her work includes access, equity, diversity, and inclusion related support, amongst other things.