Global Learning: The Future of Higher Education?
By James C. Simeon
In part 1 of this 2-part blog post, Dr. Simeon discusses how he promotes global learning and the value of Global Networked Learning in the digital world we live in. To read part 2, click here.
Digital communications technologies have permeated all societies for better or worse. They are now part of our daily lives. Nearly everyone has their own or access to personal mobile devices such as phones, tablets, wrist watches, laptop computers, which means that we are all in constant and instantaneous communications with each other anywhere around the globe. The pandemic demonstrated that instruction could be delivered entirely online, even though it may be less preferred for any number of reasons. Online instruction not only became "common place" it began to be used in innovative ways. Instructors in different countries came together to deliver course offerings to their students that allowed them to meet, to study, and to work with students in other countries. Both students and instructors found the experience rewarding in many ways. Connecting via the Internet through their lap tops, phones, or other personal devices, students can learn about global issues and concerns such as wars and protracted armed conflicts, the forcibly displaced, both those who are internally displaced within their country and those who are externally displaced outside of their country, climate change, and the plight of those who are suffering severe human rights abuses whether it is gender based violence, such as domestic abuse, or organized criminal violence, poverty, pandemics, and the lack of medical care, that can result, in many instances, in the loss of people's lives. No society, group, or individual has been left untouched by the impact of the worse effects of these major global issues and concerns. Yet it is clearly evident that these global issues and concerns are best taught and learned through what is often called "the global classroom" or "global learning." Today's digital communications technologies are relatively inexpensive and affordable to most people. This makes "global learning" a cost-effective possibility for students at all levels of the educational system, but, most likely at the post-secondary level or at universities and colleges.
If digital communications technologies are part of today's modern society and they are employed in our educational systems they are also used extensively in our national and international economies, and in our governments, international organizations, the media, and within our own personal social lives. Those who are graduating from universities and colleges will be expected to be able to work in the new global virtual environment and with colleagues from across the globe and coming from a wide variety of different cultural and normative backgrounds. Given this current reality, the value of "global learning" is self-evident.
"Global learning" is already a major feature of the curriculum in many different faculties across post-secondary institutions around the world. York University has its own "global learning" through its "Globally Networked Learning" (GNL) initiative with about two dozen courses that are being offered to students. This will undoubtedly grow in the coming years as students and their instructors realize the benefits of "global learning" that provides the skill sets needed to tackle international issues that seem to defy forever any viable solutions.
As an instructor who has embraced fully "global learning," I was fortunate to find outstanding colleagues at a number of different universities, including: the Tecnologico de Monterrey, Mexico, Northwestern University, the USA, and the Universidad San Francisco de Quito, Ecuador. We have worked together on our common course modules since 2019 and the onset of the COVID-19 pandemic. Our collaboration has been outstanding and the true beneficiaries of our partnership in our courses has been all the students at our respective universities who have taken our courses.
As noted, "global learning" at York University is known as Globally Networked Learning (GNL) and is supported by the staff at York International. Our joint courses have concentrated and focused on refugees, those of us who have been forced to flee from our homes and countries. The Office of the United Nations High Commissioner for Refugees (UNHCR) has pointed out that the number of refugees in the world has been growing steadily for the last decade. In fact, the number has more than doubled in the last ten years to an astonishing number that is well over 100 million forcibly displaced people in the world. One of the reasons for the recent massive jump in the number of people who have been forcibly displaced in the world is, of course, the Russia-Ukraine War.
The real-life contexts that we have focused on for our "global learning" courses over the last several years have included the "migrant caravans," literally thousands of people who have walked across Central America and through the length of Mexico to the US border; comparing and contrasting the refugee asylum systems of Canada-US-Mexico-Ecuador to understand the basic principles of national and international refugee law; the global problem of gender-based violence and whether and how someone can base their claim for refugee protection on GBV; considering claims for refugee protection based on sexual orientation and identity; and, we have also had our students examining the role of the media in shaping our views on refugees.
All of these issues, and more, are examined with our students assigned to mixed international teams, so they must work together and collaborate on their assignments. The students apply what they have learned from their common lectures and the resource materials provided on our common course website. The students are challenged to try to address a few questions, and in doing so, they must develop a common understanding of the material and come to a consensus on how to best respond to the questions we pose to them. The students are learning from each other through their collaboration and consensus building within and across their international teams.
One of the explicit objectives of our GNL collaboration is for our students to acquire greater inter-cultural sensitivity and the skill sets necessary to communicate clearly and accurately to be understood and to be able to work effectively with people from many other countries. One of the most effective ways to do this is, of course, to incorporate as much direct and indirect interaction among the students in our courses. And we try to do just that by giving our students as many opportunities, as reasonably possible, to interact with each other throughout the impactful GNL course.
The very first time I did a GNL session, at the start of the pandemic several years ago, was the very first class of a new semester in my course. The students had no idea that they would be doing a GNL class, and the response was memorable. Students, in fact, embraced the GNL session enthusiastically and told me that they thoroughly enjoyed the experience, even though they had no idea that this was being offered in the course. The students told me that they were invited to visit the students in Mexico and that they had made new acquaintances, if not friends, in another country. This informal feedback confirmed what I had expected that the students would embrace fully the GNL learning experience.
I should like to welcome and to encourage other instructors at York University to try Globally Networked Learning for their courses. York International can provide you with the staff support necessary to get started and to find appropriate partners at universities in other countries. Your students will be glad that you did and will thoroughly enjoy their "global learning" experience.
Here are a few tips for starting your GNL courses and "global learning" instructional experience.
Choose GNL partners you can learn from.
I was fortunate to find GNL partners who were experienced, knowledgeable, enthusiastic, and fully engaged in "global learning." They had a tried-and-true method that worked, and they knew what they were doing and were entirely open to "collaborating" with their international partners.
Be open to your GNL partners' needs and requirements.
We all have our preferences and our ways of doing things (our comfort zones) that we think are best. However, true partnerships involve collaboration and not merely "getting along for the sake of appearances." Collaboration means give and take and being genuinely open to your partners' preferences, suggestions, and particular ways of doing things. Don't be afraid to try something different and that are outside your "comfort zones." Broaden your horizons!
Listen to your students! In a GNL this means not only your own students but the students in other institutions/universities in other countries.
You might think you know what is best for your students. But students know what they like and know if things are working. Obviously, as the substantive area expert and experienced researcher, teacher, and scholar, it is very easy to let your ego get in the way and override your students' wishes, wants, and needs. Constructive student feedback should be listened to, and you should respond, accordingly.
Make the GNL experience exciting, surprising, and as meaningful as possible.
Be creative, interesting, and unpredictable. Ensure that when students come to your GNL class session they will have a "meaningful" and, hopefully, memorable learning experience. They will not get the "same old," "same old," but something new and completely different that gets them "thinking" and "seeing things" differently or at least realizing – often unnoticeably - that they are learning something new and that they were glad that they had invested the time to be in your class that day.
Modern digital communications technologies have revolutionized the teaching and learning profession to the degree that all instructors must be proficient at online or virtual instruction. The next logical step for higher education is to embrace "global learning" where instructors at universities and colleges in different countries around the world come together to offer their students a teaching and learning experience like no other. Global learning is, undeniably, the future of higher education.
About the Author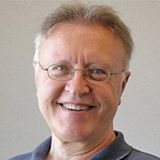 Dr. James C. Simeon is an Associate Professor in the School of Public Policy and Administration (SPPA), Faculty of Liberal Arts and Professional Studies, and a former Head of McLaughlin College, Director of the SPPA, and a former Acting Director and Deputy Director at the Centre for Refugee Studies (CRS), at York University, Toronto, Canada.