The 9th International Conference on Educational Innovation (CIIE) 2023: Mapping the Contours of the Future of Education
By James C. Simeon
In the second part of this 2-part blog post, Dr. Simeon writes about his experience attending an international conference focused on the role of education in advancing important concepts such as inclusion, mobility, and entrepreneurship and how digital technology can work in service of authentic learning about these global issues. To read Part 1, please click this link.
Each year the Tecnologico de Monterrey at Monterrey, Mexico, hosts the International Conference on Educational Innovation (CIIE). It has done so since 2006 and it has fully committed to examining seriously, and as thoroughly as possible, the future of education. This is the premier conference of its kind in the world and attracts thousands of participants from across the globe.[1] Tecnologico de Monterrey, or simply TEC, is the number one private university in Mexico, and fifth ranking in Latin America, with 31 university campuses across 25 cities in Mexico, and with 22 liaison offices in some 15 countries, and it has some 95,000 students enrolled in its wide ranging programs.[2] TEC has invested in its Institute for the Future of Education that is the principal organizer for its CIIE.[3] This year's CIIE Conference concentrated on the future of higher education. Clearly, a very challenging topic given the dramatic changes taking place across all societies in the world today. But very much in keeping with its educational philosophy and approach of continually innovating their educational offer so that it can respond to the social, economic, employment, scientific, and technological changes.[4]
Being in partnership with TEC's Global Shared Learning program for the last four years, I had the good fortune to be invited to CIIE 2023 and to participate in their program. Our panel session was titled, "Not the same anymore: The reality, challenges, and opportunities of designing short but meaningful virtual learning experiences," that was presented on the first full day of the conference. The panel session dealt with, in part, York University's ongoing collaboration with TEC on their "Diversity in a Globalized World," one-week intensive course, that all TEC undergraduate students, regardless of program, are required to take before they graduate. The intention is to ensure that all of their students have had at least some international curriculum while earning their undergraduate degree.
Tecnologico de Monterrey has some 150 plus Global Shared Learning (GSL) courses across all of their campuses. By comparison, York University has about two dozen courses that are delivered in the Globally Networked Learning (GNL) mode, that are equivalent to the TEC's GSL.[5] The Tecnologico de Monterrey will continue to expand its GSL offerings over the next few years, as undoubtedly, York University and other universities and colleges will also do. Given the permeation of modern digital communications technologies across all societies with mobile devices becoming common place, "global learning" has become a cost-effective option for delivering course content among a number of universities and colleges. International issues and concerns are best taught, learned, and addressed through international collaboration. This method of course delivery will become more pervasive over time. It provides both faculty and students with a unique internationalization teaching and learning experience. The future of higher education will most assuredly be "global learning" of the variety that we currently see at TEC and York University.
The CIIE 2023 Conference emphasized the importance of higher education for advancing inclusion, social mobility, equity, innovation, and entrepreneurship. "Global learning" provides students the space to interact, work with, and get to know students from other countries. In the process, they accrue inter-cultural understanding, sensitivity, and enhanced communications skills. Some universities have student bodies, like York University, with 60 percent working part-time and 40 percent are first generation students, that is, the very first in their family to attend a post-secondary institution. Clearly, this contributes, in part, to the high attrition rate for first year students, but, at the same time, it also explains the growing demand of online courses, given the greater flexibility and convenience of virtual instruction. Add the important fact that students thoroughly enjoy courses that incorporate "global learning" with GNL, at York University, or GSL, at TEC, then this becomes an unbeatable combination for meeting students' needs and their wants. Attracting and retaining students is essential for any university and college, and it is evident that "global learning" is proving to be a necessity for higher education.
By definition "global learning" is rooted in equity, diversity, and inclusion. It is simply students coming together online from a number of different countries, all with their own cultures, histories, and economies, and getting to know and to learn from each other. Our GNL/GSL courses begin with an "icebreaker" so that the students can get to know each other better within their international teams as well as across all the teams. The next step includes a synchronous lecture with asynchronous supporting materials on a relevant topic related to the GNL/GSL course offering. Students then meet with their international team members to discuss a series of questions that they must answer and post their answers on Padlet, an electronic message board that everyone in the course has access to. The student international teams must read the other teams' answers to the questions and respond to at least two of them. The third assignment is for the student teams to analyze a case study on point and to prepare answers to four relevant questions. They must then put together a video of no longer than about three minutes in length. Once the team videos are finished all the students are invited to view each other's work and then to select the top videos amongst the teams: the video with the best overall production value; the best analysis and resolution of the case study; the most creative video; and the most technically proficient. A class is dedicated to viewing the four winning videos in each of the categories and providing the student teams with feedback on their video assignments. The final exercise allows the students an opportunity to reflect on their own work but also the work of others that they themselves have selected as being the best in each of the four categories. This four-step "global learning" process has proven highly effective in engaging our students across countries. We know that the students learn from each other within their respective international team but also across all the teams in the course.
"Global learning" is not without its challenges such as trying to work with others in different time zones, the differences between and among universities in the date and length of their semesters, the varying language proficiencies of the students, dealing with the inherent issues that might arise with student teamwork, the students and their teams adhering to the assignment deadlines, and others. On balance, however, these challenges can be overcome with patience, open mindedness, and being adaptable and when needed even accommodating. However, the rewards of GNL/GSL courses in terms of learning and growth for both students, faculty, and staff cannot be emphasized enough.
The CIIE 2023 Conference was a showcase of the latest innovations in education that included the latest technological developments in the field, including, of course, AI (artificial intelligence). But, perhaps the most obvious, and likely with the most potential for rapid deployment across all educational systems, was "global learning." This will undoubtedly be a major feature of the future of higher education.
Most importantly, what the CIIE 2023 Conference provided was the time and space to consider, to discuss, and to debate what the future might bring for higher education. Listening to various conference keynotes, plenary sessions, and panel presentations, and engaging in discussions with colleagues who were in attendance at the conference, it was interesting to be able to discern different possible scenarios of the future of higher education: from more artistic social activism, to the necessity of ensuring a robust liberal arts education for all with an emphasis on instructing people to be able to think critically and ethically in the public and global interest; to serve not only as the repository of knowledge but as the creator and/or discovery of new knowledge and to expand continuously and endlessly human knowledge and understanding for the benefit of humankind; and, to not only bestow wisdom and life-long learning but, above all, to inspire our students to continue to discover and expand the frontiers of knowledge for the betterment of humanity in a sustainable world. From this perspective and vantage point, the future of higher education looks very much like its past, minus the advances in digital communications technologies.
About the Author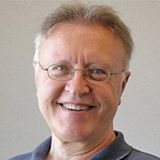 Dr. James C. Simeon is an Associate Professor in the School of Public Policy and Administration (SPPA), Faculty of Liberal Arts and Professional Studies, and a former Head of McLaughlin College, Director of the SPPA, and a former Acting Director and Deputy Director at the Centre for Refugee Studies (CRS), at York University, Toronto, Canada.
---
[1] 9th International Conference on Educational Innovation, January 16-18, 2023, Monterrey, Mexico, https://ciie.itesm.mx/en/. (accessed January 22, 2023)
[2] Times Higher Education, Tecnologico de Monterrey, https://www.timeshighereducation.com/world-university-rankings/monterrey-institute-technology. (accessed January 22, 2023)
[3] Institute for the Future of Education, Tecnologico de Monterrey, Observatory, https://observatory.tec.mx/. (accessed January 22, 2023)
[4] Tecnologico de Monterrey, Admissions and Educational Offer, https://tec.mx/es. (accessed January 22, 2023)
[5] York University, York International, Globally Networked Learning, https://yorkinternational.yorku.ca/gnl/. (accessed January 22, 2023); York University, York International, GNL-Enhanced Projects, https://yorkinternational.yorku.ca/gnl-courses/. (accessed January 22, 2023)