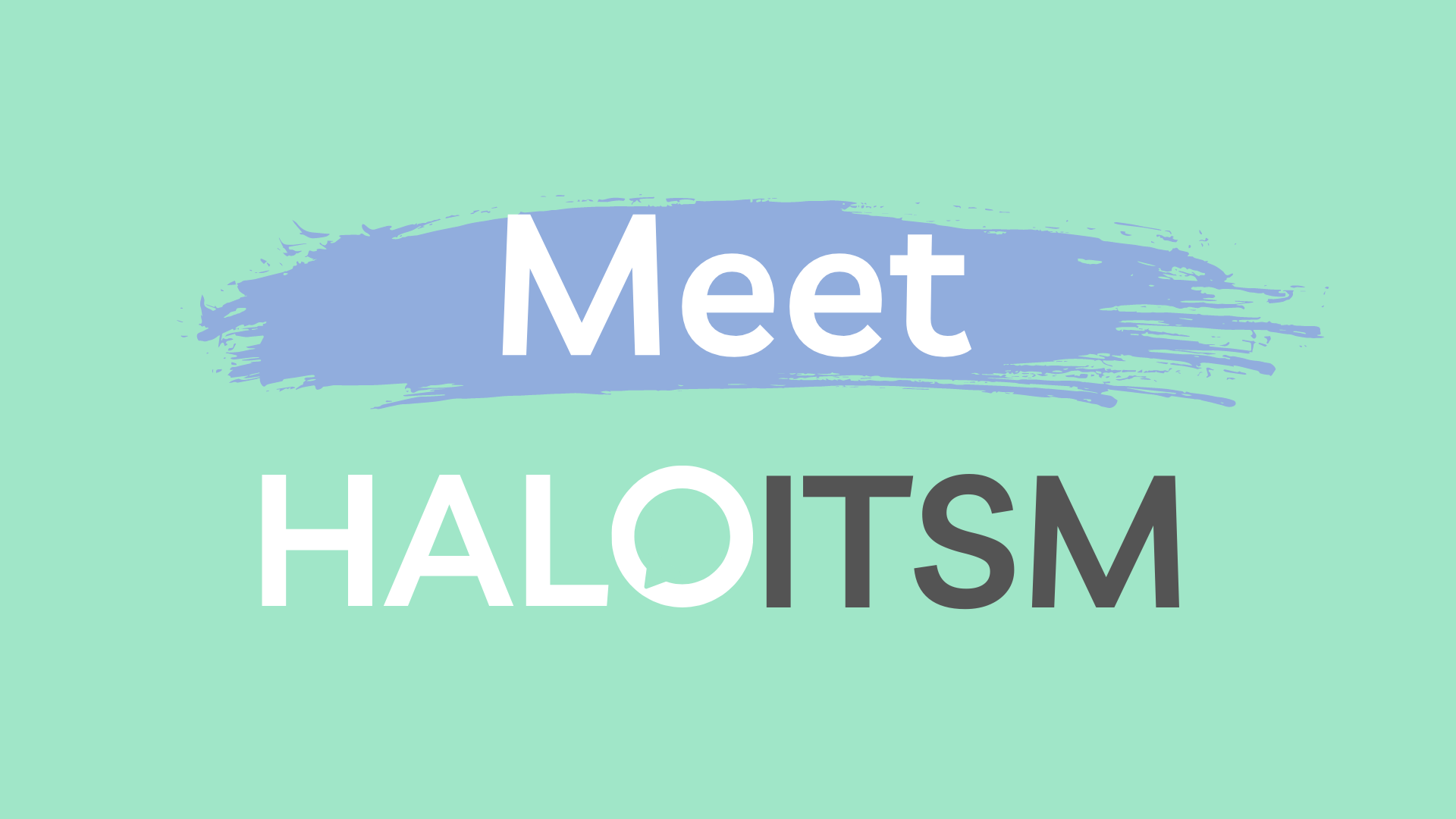 HALOITSM is our new cloud-based ticketing solution.
Alohamora wand elf parchment, Wingardium Leviosa hippogriff, house dementors betrayal. Holly, Snape centaur portkey ghost Hermione spell bezoar Scabbers. Peruvian-Night-Powder werewolf, Dobby pear-tickle half-moon-glasses, Knight-Bus. Padfoot snargaluff seeker: Hagrid broomstick mischief managed. Snitch Fluffy rock-cake, 9 ¾ dress robes I must not tell lies. Mudbloods yew pumpkin juice phials Ravenclaw's Diadem 10 galleons Thieves Downfall. Ministry-of-Magic mimubulus mimbletonia Pigwidgeon knut phoenix feather other minister Azkaban. Hedwig Daily Prophet treacle tart full-moon Ollivanders You-Know-Who cursed. Fawkes maze raw-steak Voldemort Goblin Wars snitch Forbidden forest grindylows wool socks.
Boggarts lavender robes, Hermione Granger Fantastic Beasts and Where to Find Them. Bee in your bonnet Hand of Glory elder wand, spectacles House Cup Bertie Bott's Every Flavor Beans Impedimenta. Stunning spells tap-dancing spider Slytherin's Heir mewing kittens Remus Lupin. Palominos scarlet train black robes, Metamorphimagus Niffler dead easy second bedroom. Padma and Parvati Sorting Hat Minister of Magic blue turban remember my last.
Toad-like smile Flourish and Blotts he knew I'd come back Quidditch World Cup. Fat Lady baubles banana fritters fairy lights Petrificus Totalus. So thirsty, deluminator firs' years follow me 12 inches of parchment. Head Boy start-of-term banquet Cleansweep Seven roaring lion hat. Unicorn blood crossbow mars is bright tonight, feast Norwegian Ridgeback. Come seek us where our voices sound, we cannot sing above the ground, Ginny Weasley bright red. Fanged frisbees, phoenix tears good clean match.
I just finished reading an interesting book called Humans Are Underrated by Geoff Colvin. It was recommended to me by a friend and colleague who tends to buck the pro-technology trend in education and is highly skeptical of the benefits of AI. Implicitly, the book touches on the common human need to feel special. Freud called this need "self-love" and illustrated how the ego is constantly trying to protect itself from blows inflicted by science. It is perhaps also self-love that motivated Descartes's theory of the "animal machine", whereby animals are construed as automatons devoid of reason. No matter the feats of animals and machine, we humans will always be their superiors in intelligence. And then came artificial intelligence… Today, there is no activity immune from being overtaken by machines. Even in fields where machines are still not up to par, it's becoming increasingly unwise to wager they couldn't improve to a point where they would outperform humans. This is where Colvin's main thesis proves clever. He suggests that we shouldn't ask what computers cannot do better than humans, because they likely will at some point. For years, machines have consistently proven naysayers wrong (yes, they can read facial expressions and beat us at complex games). The more relevant question is rather: what are the tasks that we humans will always insist be performed by other humans, even if computers could do a better job? (42) For instance, would we accept a machine as a leader? Prefer a computer over a flesh-and-blood nurse or a doctor? Follow a robot as a fashion icon? Trust a drone to select enemy targets? The reasons for us choosing humans rather than machines may not be rational, as computers may be or become better at making judicious decisions, establishing data-driven diagnoses, creating new garment combinations, evaluating enemy risk, etc., but we do so for intrinsically human reasons of connectedness and social bonding. Colvin's point is that any activity that involves building relationships (brainstorming, collaborating, leading) and forming emotional bonds (teaching, counselling, inspiring) will always be entrusted to humans, no matter how good machines get. These are future-proof activities that will always have high value for us. Those excelling in these tasks will be in high demand no matter the state of technology. Now, for those who would use this book as ammunition against technology, a few clarifications are in order. On the one hand, Colvin does warn us against its pernicious effects, especially in activities that cut us off from perceiving nonverbal emotional cues. IT detracts us from in-person interactions and, as a result, makes us less emotionally insightful. However, what Colvin has in his crosshairs is a specific type of digital activity: social media (Facebook, Instagram, etc.). He points to studies that establish a link between social media and a decline in grades, well-being and happiness, empathy, sociability, trust, etc. Conversely, there is evidence that face-to-face interactions make us more productive, healthier and smarter because they allow us to stay attuned to our social nature. "Social media are the enemy of empathy" (82), he claims pithily. The author also makes clear that other online activities do not have the same negative effect (62), a clear indication that not all technology is nefarious. In fact, he extols the virtues of technology (58-59) and its benefits to humankind. In some cases, he claims, technology can even improve human interaction (112) and surpass in-person experience, e.g. in teaching basic knowledge (198) and in virtual simulations (199). In his words: "IT can sometimes help us acquire interpersonal skills more effectively and efficiently than actual in-person experience can" (199). What lesson should we draw from this? Technology is a tool—good or bad. What's important is that it remains a tool, a means rather than an end. We know we're on the right path when it remains subservient to the fundamental purposes we pursue as humans. Donald Ipperciel CIO, York University (@YorkUCIO)
Let's start with the following foundational belief, which serves as a postulate. I believe the University's higher purpose is to edify individuals and societies. It does so by excelling in knowledge creation and dissemination, and by providing a rich experience to its students and faculty. In today's world of massified universities, this can only be accomplished with the help of technology. Let's unpack this belief. University's ultimate purpose is, in the apt words of a past university president, to "uplift the whole people", which it does through teaching and scholarship. Most universities have a commitment to public good or to a better world. And most universities set student experience as one of the fundamental tenets of their aspiration. Consistent with this aspiration is the principle of excellence, another familiar concept invoked by universities looking to define themselves. This means excelling in their mission of creating and disseminating knowledge, reaching for the highest levels of student experience and elevating the community near and far. To excel (literally "to rise above the rest"), one could rely on virtues such as determination, discipline and courage. Interestingly, the translation of "excellence" in Greek is "arete", which also means "virtue". In this sense, "excellence" conveys the idea of achieving our greatest potential. Carrying on with dedication is one way to go but basing a path forward on heroics is probably not the soundest strategy. Here, the Greeks had it right. They believed that "techne" (technology and know-how) was the means to elevating humanity above its animalistic origins. This is precisely what the myth of Prometheus recounts. By stealing the gods' fire, "the assistant of all techne", and gifting it to humans, he gave them the opportunity to thrive. Now in possession of divine attributes, they had the know-how and technology to draw sustenance from the earth, build shelters and tools, and worship gods. The were able to rise above the rest of creation. So too, the University can reach excellence, i.e. rise to the lofty ideal defined in its vision by availing itself of technology and technical know-how. This becomes especially clear when considering the scale of the primary group the University serves: its students. At Confederation, a century and a half ago, there were only about 1500 students in 17 universities in Canada, with most institutions having fewer than 100 students. In my own institution, enrolment has more than doubled since the early 2000's. The University has become larger and more complex than ever. At this scale, heroic dedication alone to individual students will not lead to an elevated student experience, nor allow students to achieve academic excellence. In this context of massification, relying on individual face-to-face interactions is quixotic and will lead to student dissatisfaction. This is where technology can be leveraged. Certainly, technology cannot fully replace human interaction. That's a truism. However, the use of technology can lead to much better results than human interaction alone in a context of massification. Process automation, for instance, can handle the many so-called "transactional" processes in which clients receive discrete services following specific requests (e.g. requesting and receiving a transcript). No need for humans in such transactions. Automation not only improves student experience by virtue of it being speedy and mostly error-free, but also frees up faculty and staff to focus their time on higher-value relationship-building interactions. High tech allows for more high touch. Same goes for conversational AI, predictive analytics, the Internet of Things or Customer Relationship Management systems. Responsive technology can personalize and humanize interactions between students and an impersonal institution. That is why a technologist is a humanist. That is why they/she/he will view technology as inherent to the modern University, insofar as it strives toward excellence in its academic and student-centred mission. Donald Ipperciel CIO, York University (@YorkUCIO)
I like a good metaphor. Well chosen, it can make you see things that would otherwise remain fuzzy. It can shed light on a phenomenon in ways that make rational arguments seem clumsy or indigestible. It can help boil down a complex notion to a few striking components while not overtaxing the analytical mind. As such, they are well suited to serve as everyday maxims to guide our actions. Leadership is one such complex notion that can be approached from different angles. We've all heard of the many metaphors for leadership: leadership as a gaggle of migrating geese; a school of fish; the art of orchestra conducting; a circle of inclusion; the iron fist in a velvet glove; and so on. They all shed light on leadership from a different angle and, as a result, they are all "true" in a perspectivist sense. I have my own metaphor for leadership, which I imagine as a reservoir of goodwill. A tub, if you will.
The goodwill of people the leader serves is the primary fuel on which leadership runs. But it is a dwindling good. In a state of inaction, its level slowly drops. That's because the tub is constantly leaking through the drain of ongoing expectations. One expects actions from leaders, actions toward a common good. A trickle of actions may not be enough to counter the drainage, while too abundant a flow may be wasteful. After all, a tub cannot be fuller than full. In other words, leadership should pace itself, while meeting expectations of progress. Every time a leader scores a hit, the level of goodwill rises. Consensual decisions tend to maintain the level of goodwill. And a good hit through consensual action is a sure way to boost its level. On the other hand, authoritative decisions tend to open up the drain a bit wider and lower the level of goodwill. So, it's something a leader will want to avoid. However, a visionary leader must sometimes drive a decision in spite of the prevailing consensus. That's OK. If the outcome turns out to be successful, the level comes back up and beyond. In this sense, success is the best argument. People will support a successful leader in spite of her shortcomings. Conversely, they will reject failure no matter the leader's qualities (think of Pericles during the Peloponnesian War).  So, it's worth the risk, but it means you have to be reasonably certain that the outcome will be favourable, or else you risk running on low goodwill. Now, I'm not sure how far we can take this metaphor, but I like it because it illustrates the idea of leadership as a function of groups' willingness to be led (their goodwill) and highlights the consensual nature of leadership. At the same time, it allows for calculated risk-taking in key transformative moments, allowing to break free of group think, traditionalism, collective inertia – or any other obstacle to collective change – when needed. But if that's the route you're taking, you better make sure you know what you're doing… Donald Ipperciel CIO, York University (@YorkUCIO)
Service Bulletin Please share the following information with your teams. Microsoft has announced Windows 11 will be available as a free upgrade for eligible Windows 10 PCs, on October 5, 2021. York University owned PCs are typically managed by an IT support team and have the automatic OS upgrade disabled. […]
Service Advisory Please share the following information with your teams. eClass will be completely offline on Sunday, September 19, 2021 between the hours of 5:00 a.m. to 7:00 a.m. EST for infrastructure upgrades. During this time, eClass will NOT be accessible. We do apologize for any inconvenience that […]