The Government and Community Relations & Protocol (GCRP) team at York University aims to cultivate and enhance strategic relationships with internal and external stakeholders to advocate for positions and policies that align with the values and mission of the University.
Our goal is to increase external awareness of our unique strengths and achievements and advance the University's reputation while promoting our contribution to the economic and social well-being of the communities in which we serve.
York University Impact - Economic and Social Impact Report 2020
21,226
As of 2019, there are 21,226 people ages 25 to 64 with university degrees they would not otherwise have because of York
13.5%
York alumni are 13.5% more likely to have volunteered in the past 12 months than other university graduates in the GTA
$2.3B
Total estimated spending footprint of York, its students and its alumni in 2018 is $2.3 billion
$45.87M
York University received $45.87 million in partnership research funding through more than 800 agreements
Top Stories - The York University Brief
The York University Brief is the Office of the President's monthly newsletter. It provides us with the opportunity to share stories about some of York's best and brightest with our valued partners, so that you are able to celebrate our successes with us.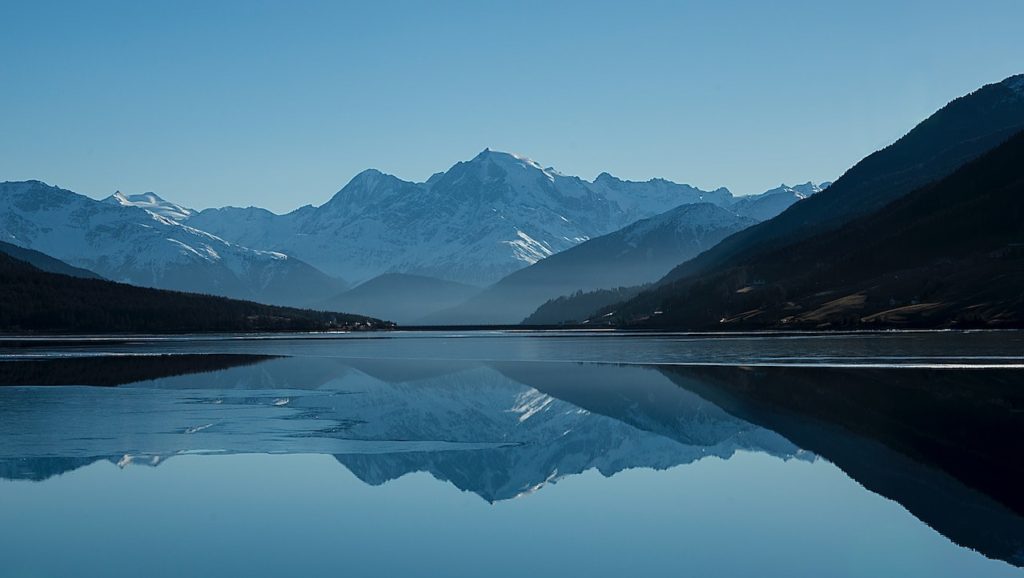 York University Faculty of Science Professor, Sapna Sharma, in collaboration with professors from other universities reviewed and synthesized available studies on freshwater lakes from across the globe.

The research team found that the effects of climate change on lakes are often cumulative and can affect any of the more than 100 million lakes in the world. Warmer water temperatures lead to changes in stratification regimes, declines in dissolved oxygen, a higher risk of cyanobacterial algal blooms, as well as a loss of habitat for native cold-water fish. It can affect not only water quality and quantity, but also cultural and recreational activities, and local economies.
"In Ontario, reports of algal blooms have not only increased, but have been reported as late as November, something that was typically not the case in previous years," says Sharma. "These blooms could also affect tourism and lakeside property values."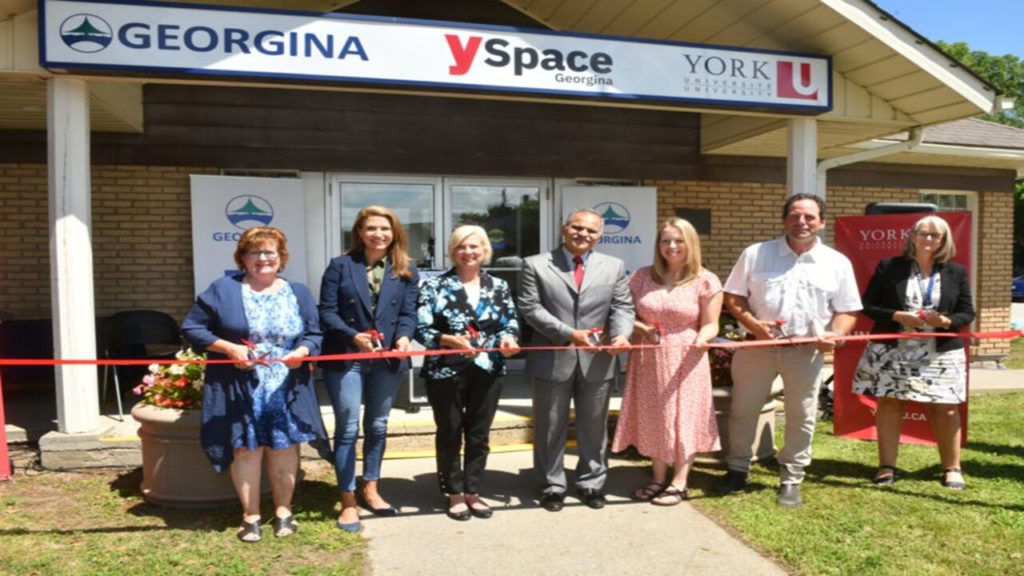 In partnership with the Towns of Georgina and East Gwillimbury, York University has opened a new YSpace location in northern York Region supporting local start-ups and existing businesses during the recovery phase of the COVID-19 pandemic.
The new YSpace Georgina Business Incubator/Accelerator Hub located at 1 Market St. in Sutton, Ont., offers computer access, internet, video conferencing solutions, photography tools for e-commerce and online content creation, collaboration spaces, programming support and business community resources.
It offers both in-person and virtual learning opportunities to allow for collaboration with other business owners and create connections with mentors.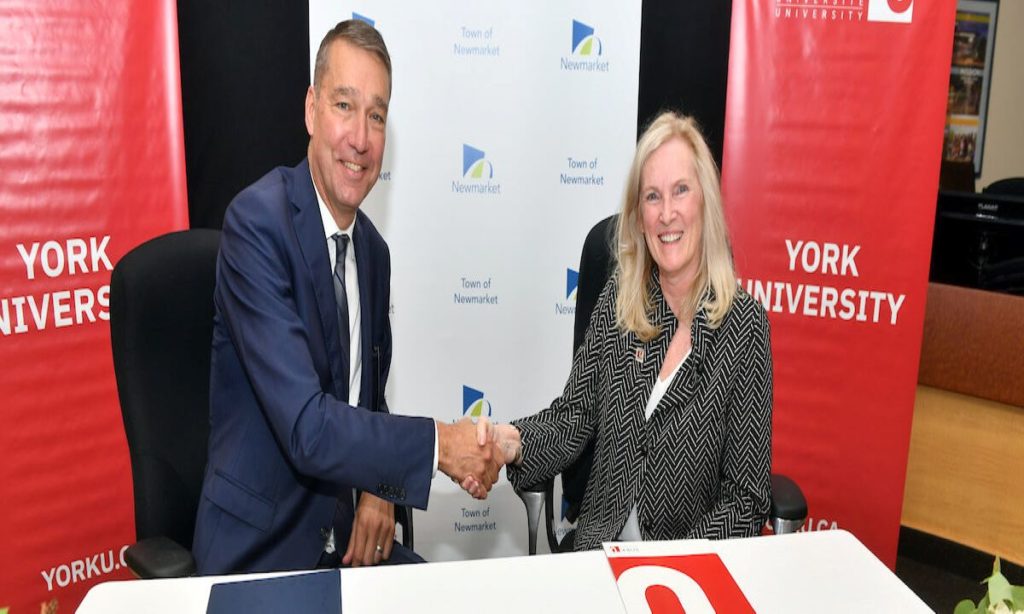 On September 14, York University President Rhonda Lenton and Newmarket Mayor John Taylor signed a new five-year Memorandum of Understanding (MOU) – a clear commitment to advance shared goals and create positive change in Newmarket.
The MOU is a five-year agreement that highlights three main areas of focus:
•Exploring new opportunities for Newmarket to host York University programs, and/or to develop programmin
•Experiential learning opportunities at the Town of Newmarket for York University students in areas of importance like Public Policy
•Administration and Law, Urban Planning, Environmental Studies, Law, Glendon Interpretation Program, Engineering and Technology and more.
•Collaboration on research, capstone projects, professional development and/or community education opportunities between the Town of •Newmarket and York University faculty including but not limited to:
•Executive Education opportunities for Town StaffAdvancing the Town's Smart City goals
•Supporting the Town's needs related to transportation and traffic
•Supporting the Town's goals related to equity, diversity, and inclusion
•Advancing the Town's environmental and sustainability goals
Connect with us on Twitter - @YorkUGCR