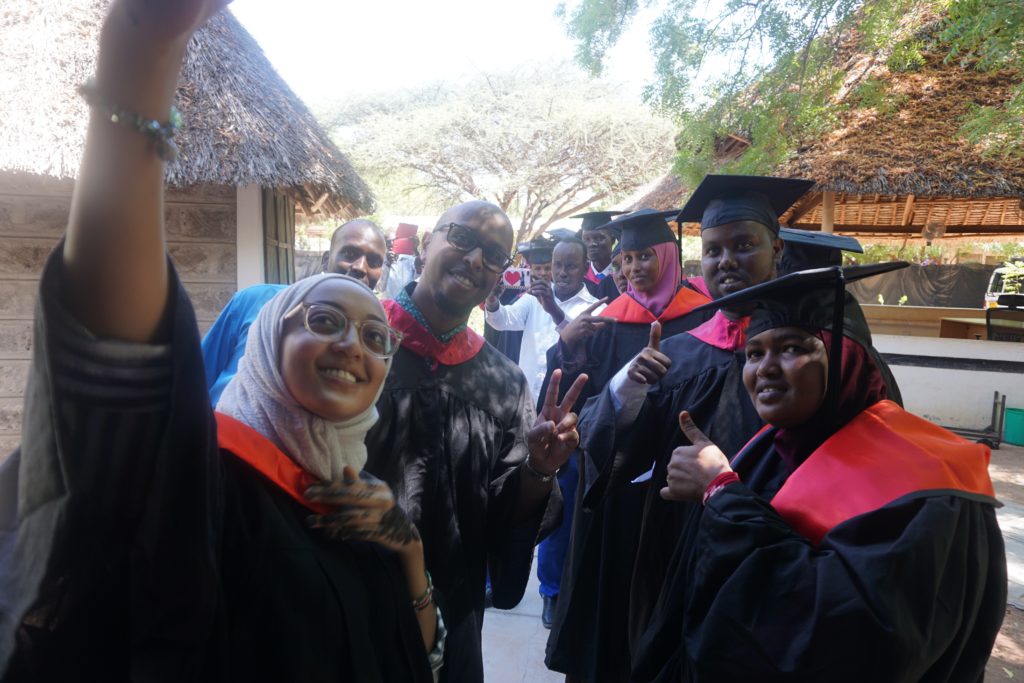 Pictured here: Group of York U graduates in Kenya
When gaming meets the United Nations Sustainable Development Goals
By Elaine Smith

When York University's 2022 game jam came to a close in Nov. 2022, participants could boast about the creation of seven new video games, each focused on one of the United Nations Sustainable Development Goals (SDGs).
While the weekend-long event was the first game jam organized at York, game jams have been gaining global attention. Yifat Shaik, assistant professor of digital arts in the Faculty of Arts, Media, Performance and Design (AMPD organized the game jam with the help of colleagues in the University's digital media program. The program was run jointly by the School of Arts Media Performance and Design and the Lassonde School of Engineering.
"Game jams are popular as a way to quickly prototype a game, and they can take place in-person or online," Shaik said. "A jam brings participants together to create a game from beginning to end in a prescribed amount of time. The specified time span is an attempt to encourage creative thinking and results in small, but innovative and experimental games."
The game jam, held in the digital media program's computer lab, was open to all student and drew close to 40 participants together to form teams and create games that educated players about an SDG. They were given free reign in design and game parameters and able to choose game engines. The students were also provided with the theme in advance, allowing them to prepare by researching the SDGs.
Participating students had an opportunity to put their new designing or coding skills to the test, gain experience with working under pressure and practice teamwork and co-operation.
Shaik, who is also a game designer, believes that the first 10 games anyone creates aren't very good, so she encourages them to "get all the bad games out of your system during university."
"Most jam games give you experience and ideas for the future," she said. "The whole point is to make the game, put it online and use it in your portfolio."
The event, which opened with a pizza party, ended with an award ceremony, complete with prizes from Ubisoft Toronto. Graduate students and program faculty served as judges for the competition. Shaik was pleased with the event's success and plans to run it again during the 2023-24 academic year.
Click on the icons below to learn how York University is contributing to the United Nations Sustainable Development Goals.