For the fourth straight year, the York University Retirees' Association (YURA) participated in the Toronto Marathon Charity Challenge to raise funds for graduate student awards at the University. This year, the Charity Challenge has had a new lead sponsor: TCS (Tata Consultancy Services), taking over from Scotiabank. With the help of York's Advancement Office, YURA again applied and was approved as an eligible charity in the program.
For the 2022 Charity Challenge, YURA's ten registered participants were given the option of walking or running a minimum of 5 km on their own (e.g., in their own neighbourhood) as a "virtual" charity challenge; or in one of two 5 km walk events organized by YURA, one held at High Park on October 4 and the other on the Tom Taylor Trail in Newmarket on October 14.
Participants registered for the Charity Challenge through a fundraising page generated by Race Roster, an online app; and then sought sponsorships from former colleagues and co-workers, family and friends. York University issued charitable tax receipts for sponsor donations. The 2022 YURA team has raised a total of $25,692 for the graduate student awards.
Thanks to YURA co-president, Ian Greene, for organizing this year's team entry. Fundraising participants included retirees Charmaine Courtis, Steve Dranitsaris, Natasa Bajin, Fran Wilkinson, Peter Victor, David Dimick, Marla Chodak, Agnes Fraser and Donna Smith as well as Maggie Quirt, a professor in the Equity Studies department who has taken an enthusiastic interest in this cause.
YURA is committed to help make getting an education possible for deserving students who struggle financially. Over the past four years, YURA has raised enough money for the endowed fund which will support in perpetuity the three YURA Graduate Student Awards given annually. More than $115,000 has been raised for this endowment, with $85,000 of the funds raised having been generated by participants in the Charity Challenge over the past four years.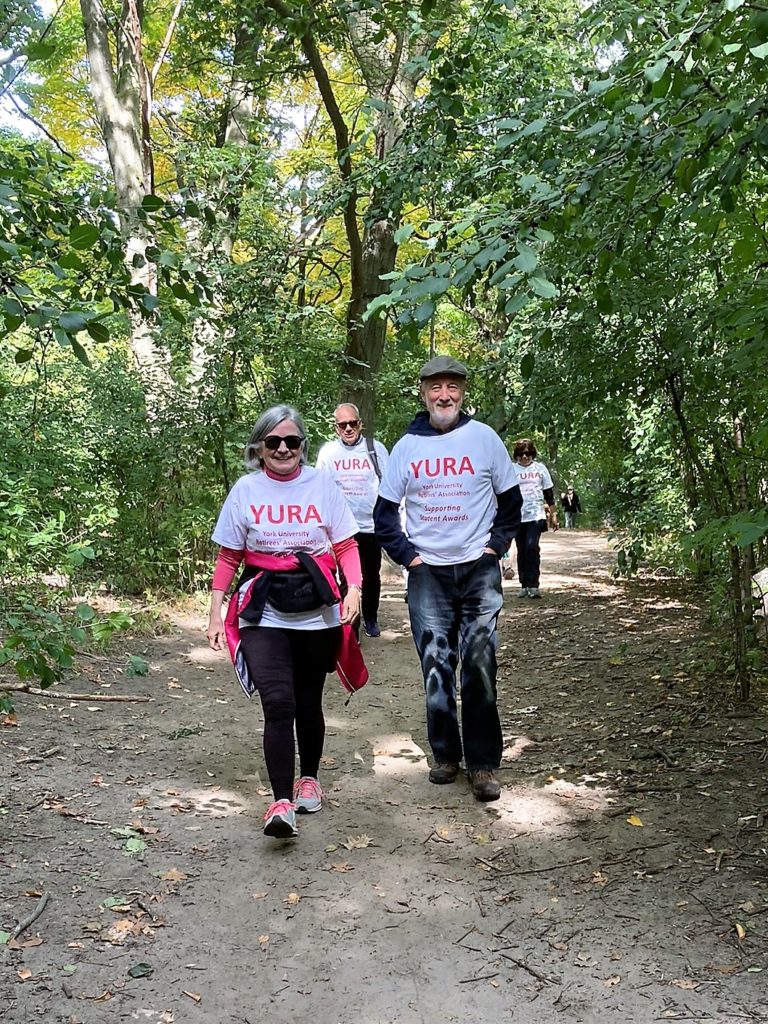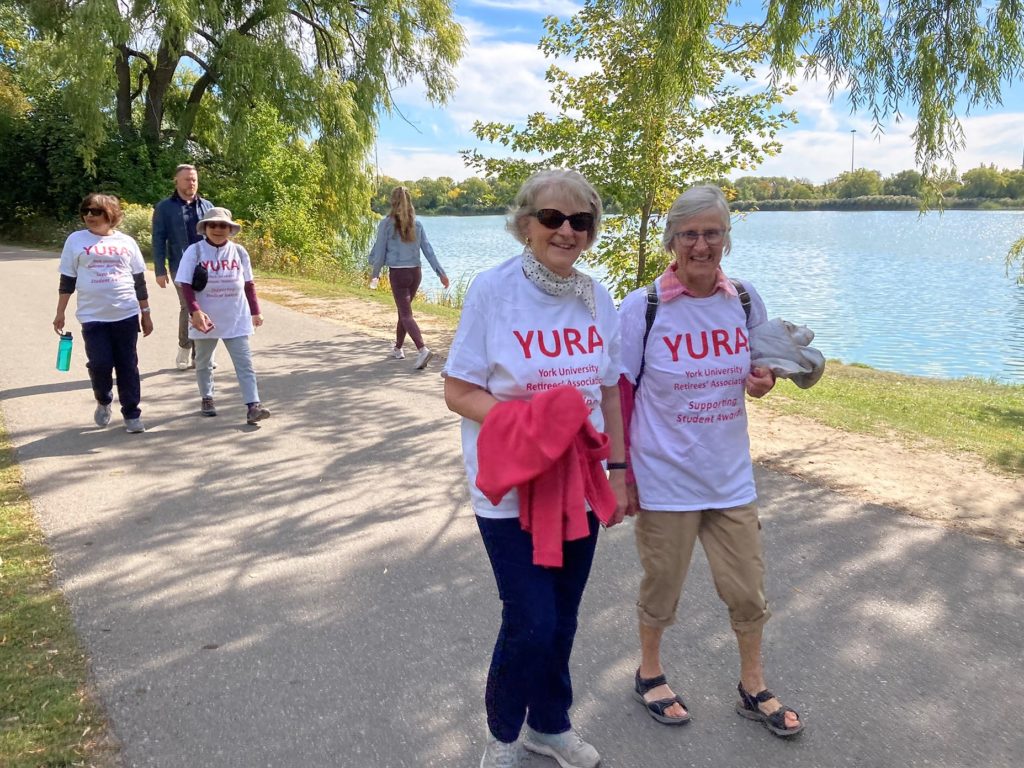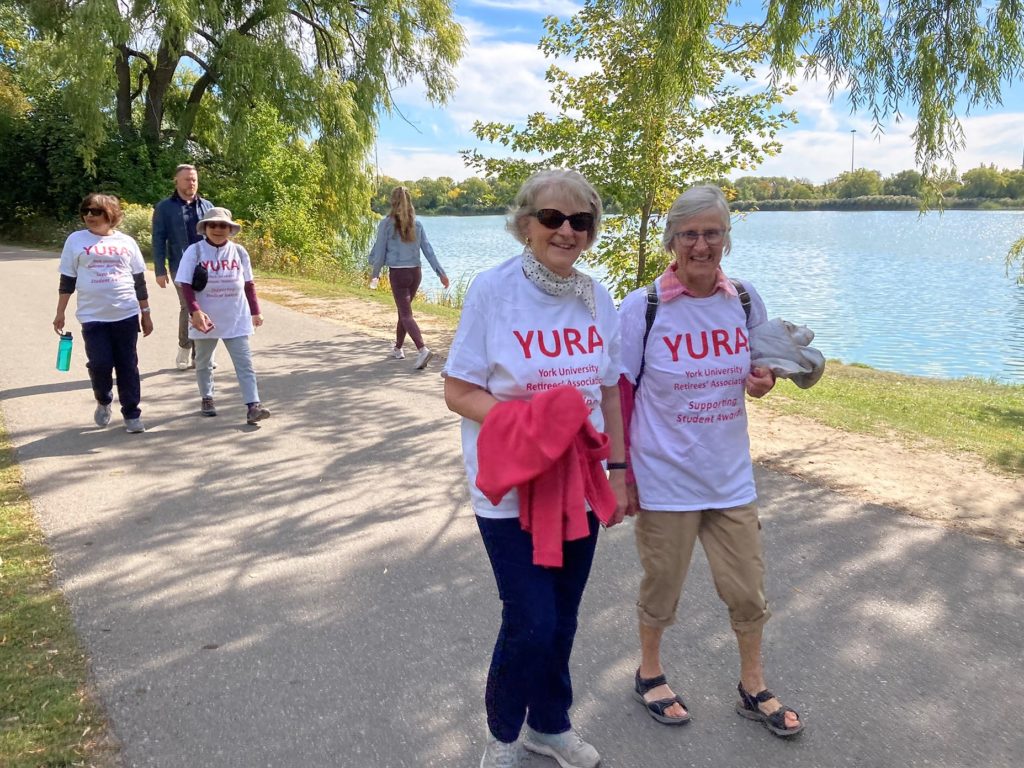 YURA participants at the High Park event on October 4th. Former dean of environmental studies, Peter Victor, led the group off the standard 5 km course for an enjoyable 5.1 km excursion through several wooded areas of the Park and along Grenadier Pond.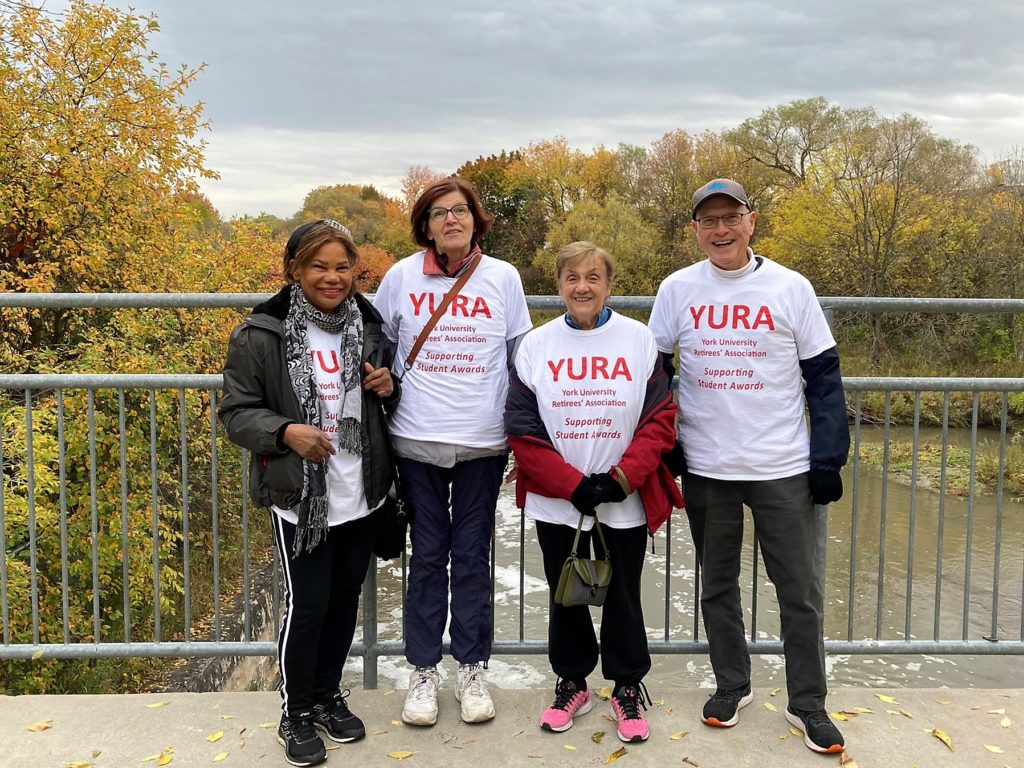 Participants at YURA's 5 km event on the Tom Taylor Trail in Newmarket on October 14th. Not to be outdone, this picturesque course was 5.7 km! It was a much colder day!