Story Two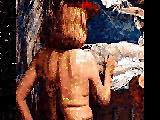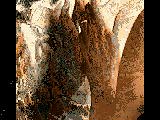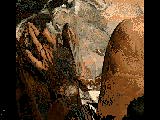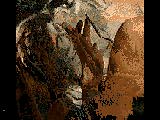 Otto Gerstenberg's (1848-1935) place of business in Berlin, was first called the Railroad Insurance Society. Two years later it became the Victoria Public Insurance Company. As early as 1877, Gerstenberg was executive director, and became First Director of the company eleven years later For several decades he was very influential in business circles. He became a serious art collector in his 40s. He was one of the best known German collectors, known for collecting old master drawings and Japanese prints. He lived in the Grunewald district of Berlin, and was especially attracted to the French school of painting from the Romantic era to the Impressionists, including Delacroix, Corot, Daumier, Courbet, Daubigny, Monet, Manet, Degas, Renoir. He was a friend of Max Lieberman, and owned what was reputed to be the finest collection of Daumiers. As his collection grew he sold many of the drawings and prints. After he died, his remaining collection went to his daughter, Frau Margarethe Scharf.

During the war the greater part of his collection was stored in the Nationalgalerie, Berlin. Some selected works were put in storage at the Victoria firm before the war. Those works burned during an air raid, and such important paintings as "The Awakening" by Courbet were lost. The works stored in the museum bunkers survived, and were later shipped to the Soviet Union, now to be seen along with so many lost masterpieces at the Hermitage.

The last visual evidence of "The Awakening" or "Psyche Pursuing Venus" (the confusion about the location of specific works is increased by the multiple titles attached to the same versions of key works) exists as a photograph of the interior of the residence of Otto Gerstenberg taken before World War II. The large painting in the centre of the right wall in the photograph is the missing Courbet painting of 1864.
---