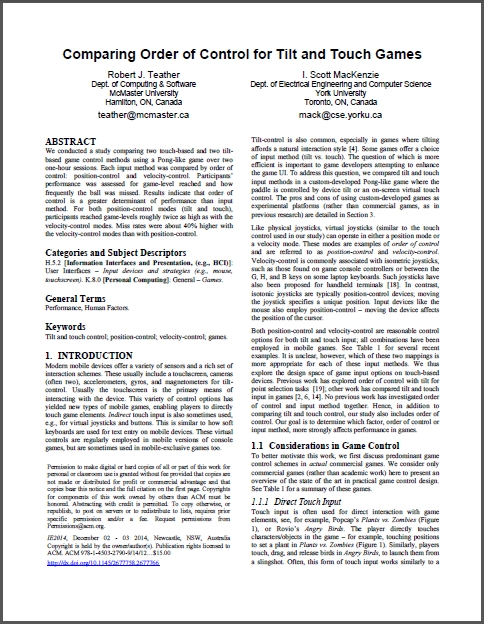 Demo Pong Download Web Page
This is the software used in Comparing Order of Control for Tilt and Touch Games, the paper by myself and Rob Teather, published in the proceedings of IE2014.

If you have any problems, questions, or comments, please let me know.

Good luck,

Scott MacKenzie (mack "at" cse.yorku.ca).

NOTE: For the latest updates to this software, please visit my Experiment Software download site (click here).