Advanced Search Techniques
In addition to controlling the Boolean operators in your searches, the advanced features of many General Search Engines will allow you to limit your searches using various limits. These can be particularly effective, especially when looking for information on the WWW that is appropriate for scholarly research.
Below is a screen shot of the advanced features in Google. These types of features are also available in other General Search Engines such as Teoma and Yahoo! Search.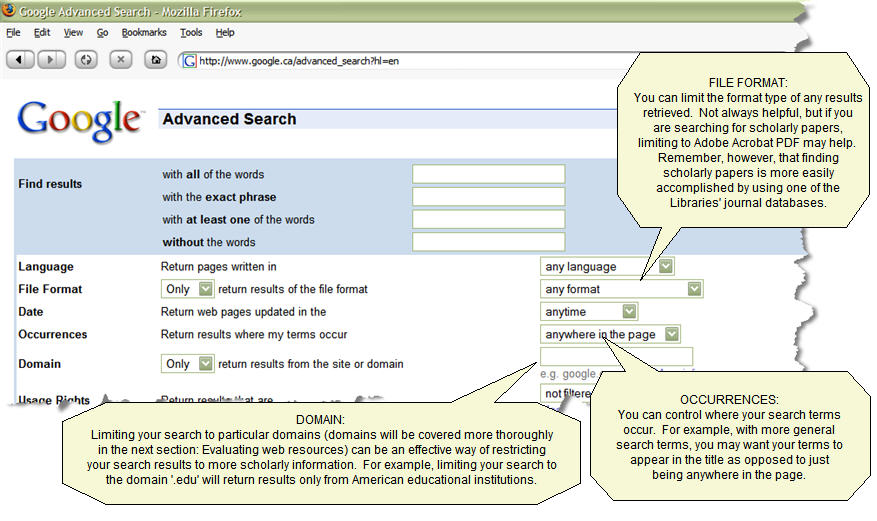 It is important to remember what the strengths of General Search Engines are. For scholarly research purposes, they are particularly effective for finding information about a person, place or thing or for "needle in the haystack" searching. For more general scholarly information, such as an introduction to a topic, a Subject Directory is recommended for research on the publicly accessible WWW. And, of course, don't forget the resources provided by the Libraries!

Ready to move on? Go to Using Subject Directories
York University * Prospective students * Current students * Faculty & Staff * Alumni * Visitors