Discussion: Simon Wiesenthal: Bogus 'Nazi Hunter'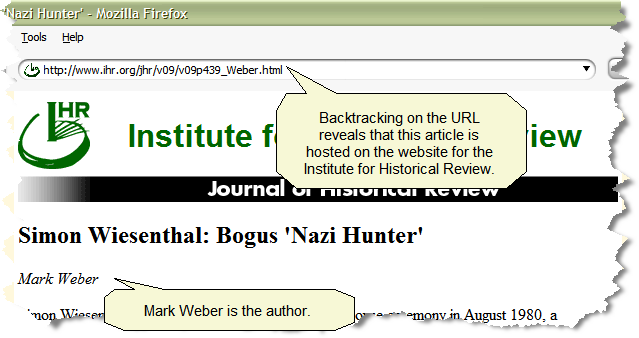 Who is Mark Weber?
One starting point for answering this question might be to do a search on him to see what information can be found. A search in Google for "Mark Weber" retrieves a number of results, both relevant and irrelevant (i.e., not about Mark Weber). Below are two relevant results from Google's first page of hits as examples: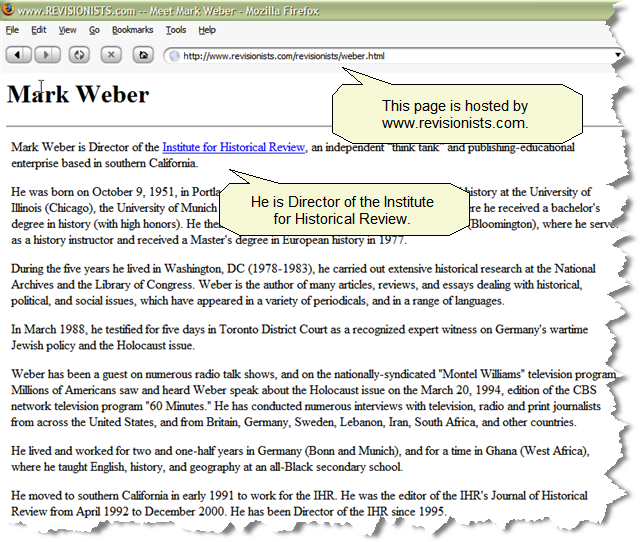 What is the Institute for Historical Review and what information is available about the Journal of Historical Review?
To explore these questions, try doing a search on the web to see what is being said about this organization and this publication.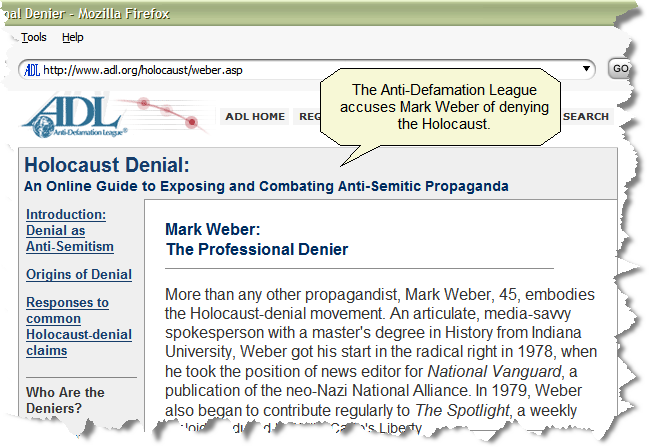 A minute or two of searching about the author, journal and institute has provided a significant amount of information that provides a framework for reading and helping one to critically assess the article Simon Wiesenthal: Bogus 'Nazi Hunter'.

Ready to move on? Go to Authoritativeness and Accuracy cont'd...
York University * Prospective students * Current students * Faculty & Staff * Alumni * Visitors