Summary
Utility software to merge all the sd1 files in a directory into a single file for follow-up analyses.
Getting Started
MergeSD1Files is launched from GoFitts by selecting "Merge sd1 files" and clicking "Go" (below, left). MergeSD1Files begins with a launch panel (below, centre). Clicking "Open..." opens a file chooser showing all the sd1 files in the current directory. Navigate to a desired directory, then select any sd1 file and click "Open" (below, right).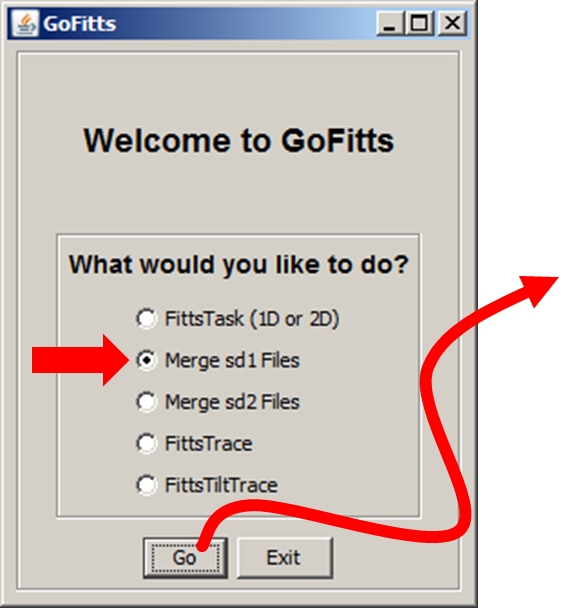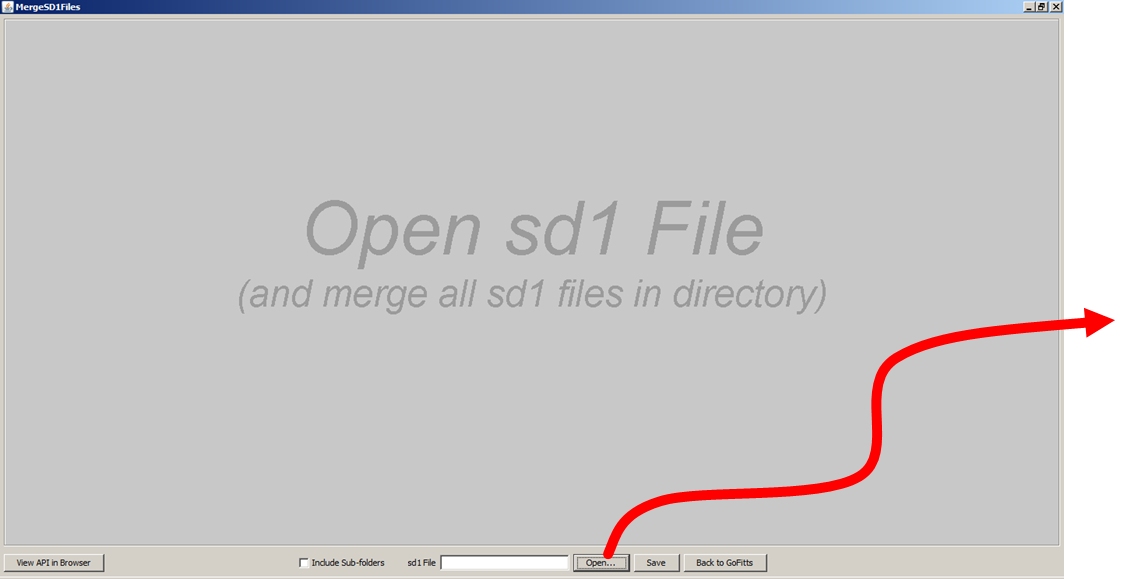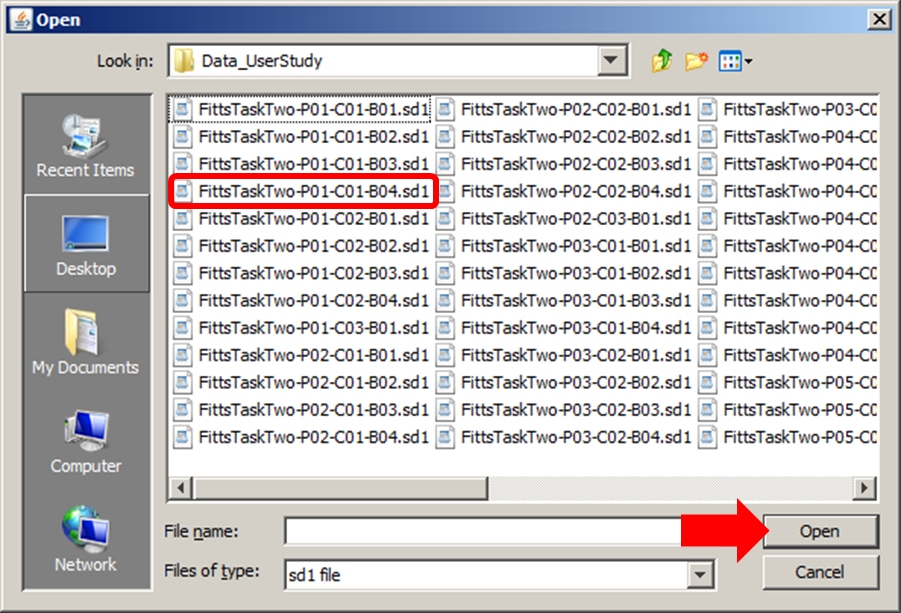 Upon selecting an sd1 file and clicking "Open", MergeSD1Files reads the data from all the sd1 files in the directory and merges the data into a single data matrix. One convenient feature is that the header line from the first file appears in the first row of the data matrix and identifies the data in each column. An example is shown below for the sd1 data from an experiment that used an early version of GoFitts called FittsTaskTwo. Click here to view the publication where these data are analysed.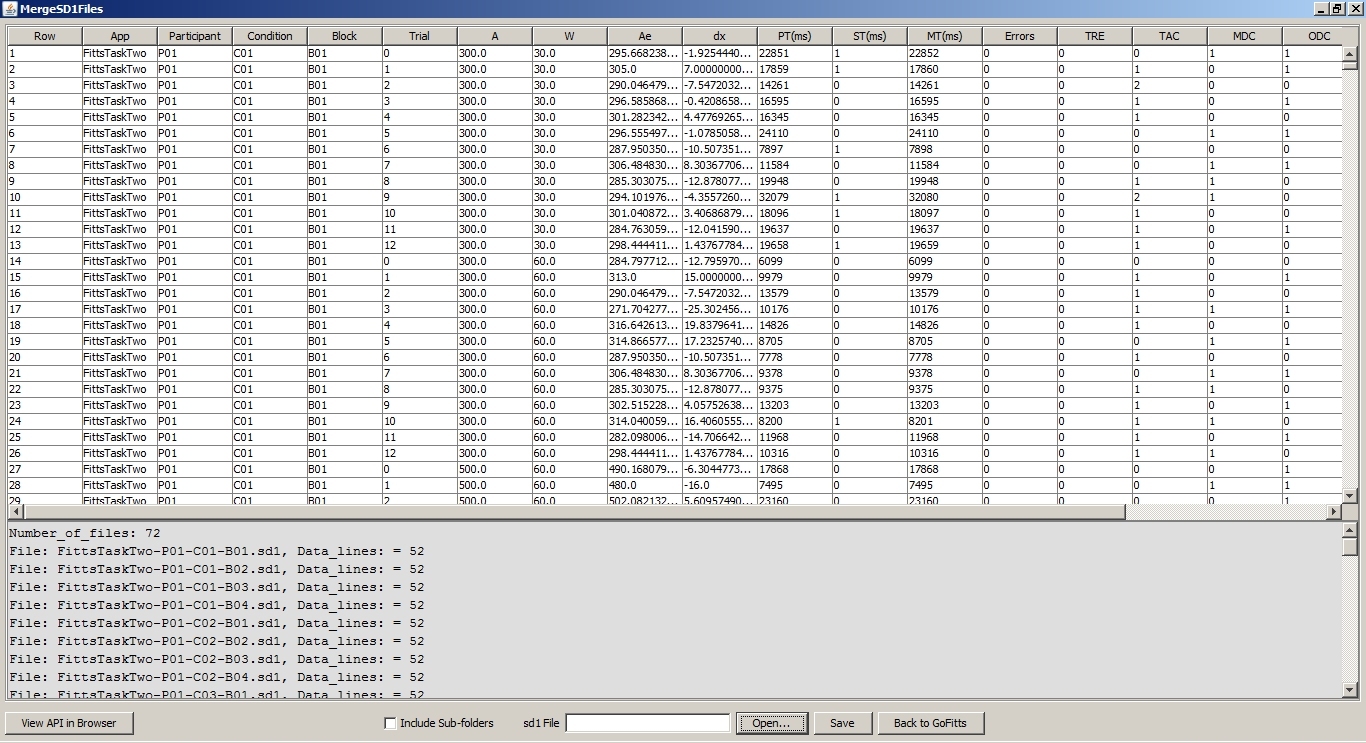 The image above contains two regions. The top region shows the data matrix. Scrollbars appear for convenient viewing and inspection of the data. The bottom region identifies the files read and the number of lines of data read for each file. In the example, 72 files were read with 52 data lines per file.
The data can be saved by clicking "Save" and providing a name for the output data file. Adding ".csv" as the suffix facilitates importing into Excel where the fun begins!
Include Sub-folders
If the "Include Sub-folders" checkbox is selected, the app will recursively traverse sub-folders to locate and merge SD1 files. This option is useful if the data are organized in sub-folders, for example, with each sub-folder holding the data files for a separate participant. However, you must select an ".sd1" file in the parent directory to begin the merge process. If necessary, create such a file, perhaps called "dummy.sd1". The dummy file should contain one line only -- the header line from any .sd1 file.