Join the SPoT Announcement List: for automatic updates from SPoT about new issues of j_spot, Sylph and other publications, conferences and collection opportunities.

Join here.
SPoT Announces the Graduate Programme in Social & Political Thought series,
New Problematics in Social Thought
a Monday afternoon (3:00 to 5:00 p.m.) lecture/discussion series featuring the latest research of scholars at York.

"On the Judaic and the Sublime: Hegel, Kant, Freud, and Beyond"
February 18, room 390, York Lanes
" Religion and Modernity: Hermeneutics and the Relationship between the Secular and the Religious"
March 11, room 390, York Lanes
"Icon and Narrative: Images from the Concentration Camps"
Fall 2002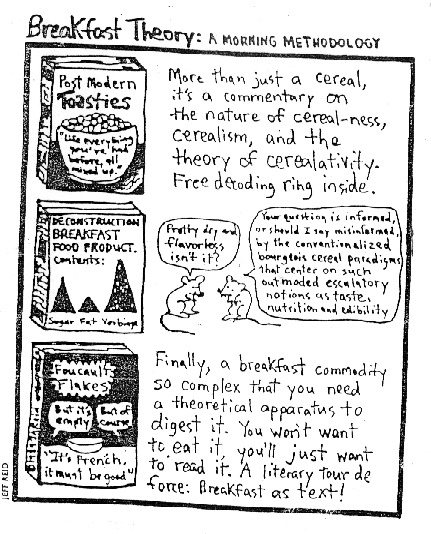 Thanks to all who partied with j_spot
the Journal of Social and Political Thought
at the recent Launch of the current issue which took place
@Sylvester's, 201 Stong College, York University, on Tuesday, October 23, 2001.

Thanks especially to Eric Willis; Master of Stong College, Deborah Britzman, Director of the Graduate Programme in Social & Political Thought; and Cynthia Archer, University Librarian. Bravo!
A list of faculty members' publications and teaching and research strengths compiled in 1997 for the SPT Student Directory. Still a crowdpleaser.
You may wish to send Comments.
Or, find out more about SPoT and j_spot.
Official-spt:

a relatively recent SPT Recruitment Brochure (including an updated but abbreviated list of faculty members' publications)
In Review:

Top of page
.
email us your comments:
M. Michael Schiff
and
Caitlin Fisher
and
SPoT@YorkU.Ca
, York University
last updated: April 17, 2002
a labour of love. don't bitch.
HONI SOIT QUI MAL Y PENSE