---
Summary
Utility software to plot the trace data in the sd3 files created by FittsTilt.
Related References
Program Operation
FittsTiltTrace is the same as FittsTrace except the sd3 input data are in a different format. FittsTiltTrace processes the sd3 data created by the Android application FittsTilt (see Related References above). An extra line is included for each trial representing the tilt of the device. An example follows:
The data are comma-delimited, full precision, and there are lots of sample points; so, the file above is hard to view in a text editor. Below is an example of how this file might look after importing in to Excel. Some sample points from the first trial are highlighted: (click to enlarge)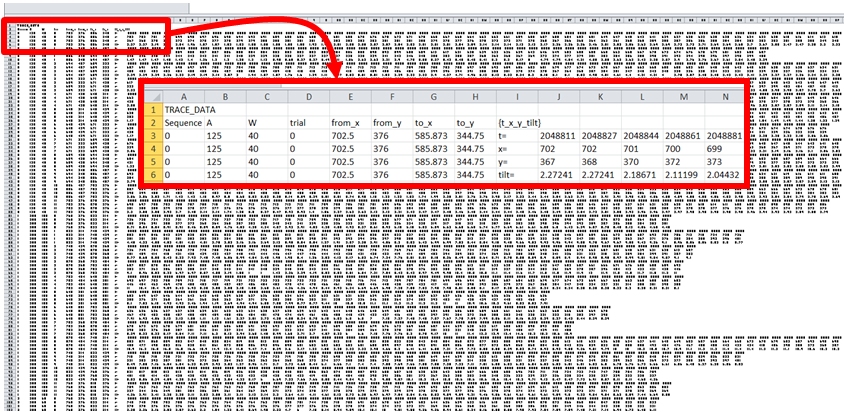 In the plots created by FittsTiltTrace, the width of the trace is proportional to the device tilt. Below is an example: (click to enlarge)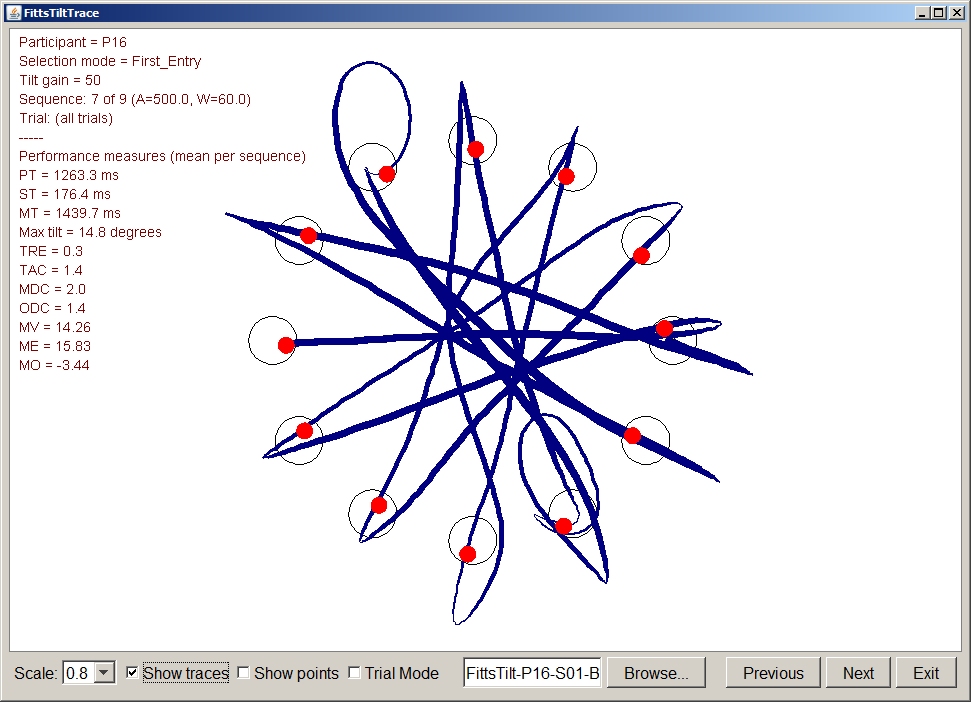 See as well the figures in the above-noted Related References (links above).