Career Conversations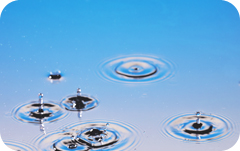 The Career Conversations Series, sponsored by York Alumni Relations, is a series of panel and webinar discussions that focus on various fields of interest and are designed to provide students with an opportunity to connect with employers and alumni; gain insight into areas of interest to them; and get advice from professionals currently working in the field. During these sessions Employer and Alumni participants will address and discuss questions from a Career Centre moderator, students and new graduates on topics such as:
their personal career paths
how their university education is relevant to their particular position
the realities of the sectors they work in
strategies for entering the sector
opportunities within their fields
resources for connecting with professionals in that field
Register for these panels on the Career Centre's online system using Passport York (you must sign up for an account on the system before you will be able to register for any events).
Upcoming Career Conversations Panels 2013-14
None scheduled at this time.
Previous Panels
| | |
| --- | --- |
| Career Conversation Webinar with Ingrid Chu, Writer & Curator, New York City | April 15, 2014 |
| Discovering Careers in Project Management & Consulting | March 25, 2014 |
| Discovering Careers in Community Health & Social Services | March 11, 2014 |
| Discovering Careers in Higher Education | March 6, 2014 |
| Discovering Careers in Arts, Culture & Heritage | February 25, 2014 |
| What Can I Do With a Degree in English? | February 12, 2014 |
| Discovering Careers That Travel | February 5, 2014 |
| Discovering Green Careers | January 29, 2014 |
| Discovering Careers in Communications, Journalism & Writing | January 21, 2014 |
| Discovering Careers in NGOs, Human Rights and Social Justice Organizations | November 14, 2013 |
| What Can I Do With a Degree in Humanities? | November 13, 2013 |
| Discovering Careers in Technology | November 5, 2013 |
| Discovering Careers in Sports and Wellness | September 27, 2013 |
Archived Career Conversations Webinars
Webinar recording: Career Conversation Webinar with Natalie Angell-Besseling
,
Cofounder & Executive Director, The Shanti Uganda Society, Vancouver
---
Webinar transcript: Career Conversation Webinar with Veronica Choi
,
Teacher, Ministry of Education, Singapore
---
Webinar recording: Career Conversation Webinar with Leslie-Ann Boisselle
Public Affairs Officer, High Commission of Canada, Trinidad and Tobago